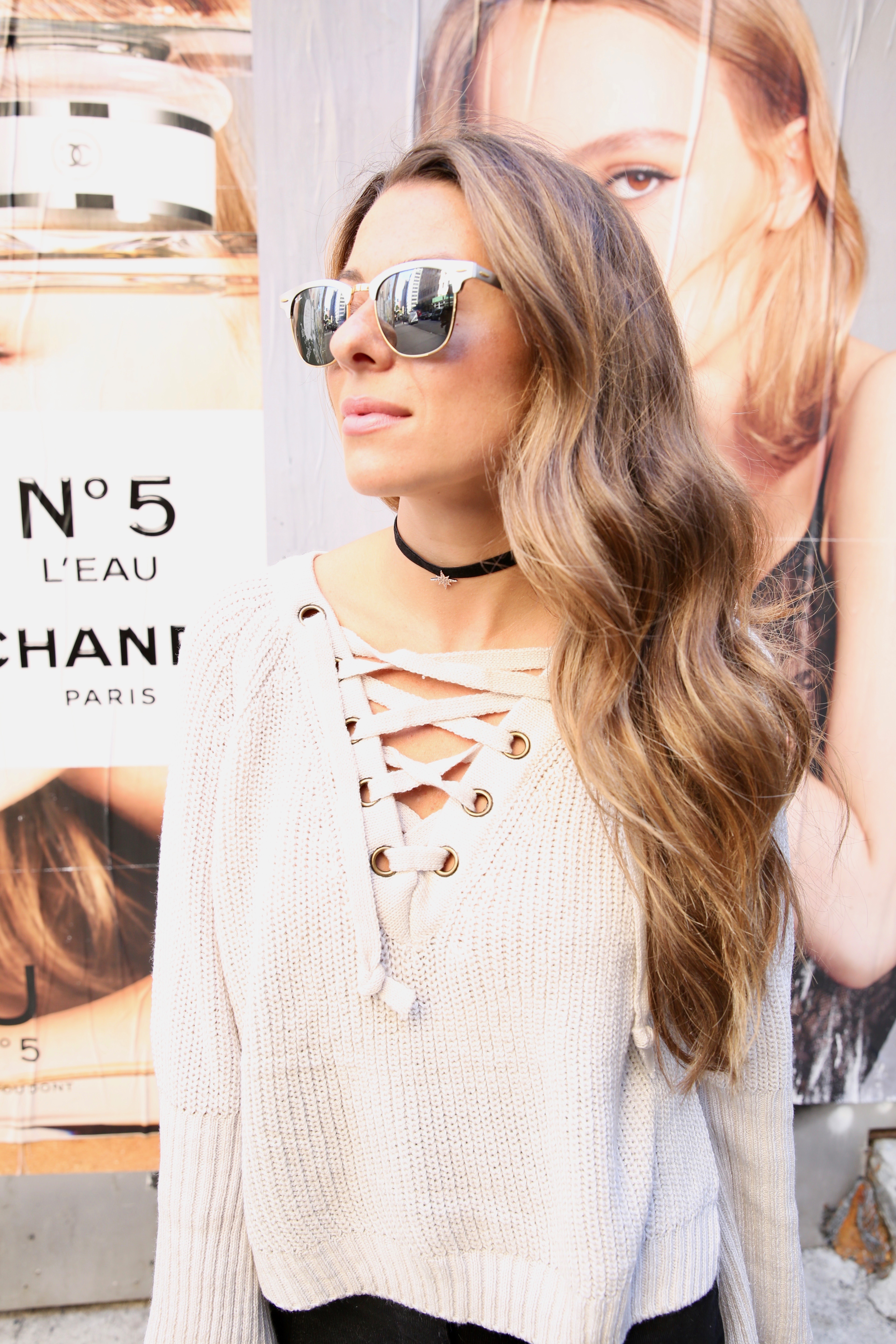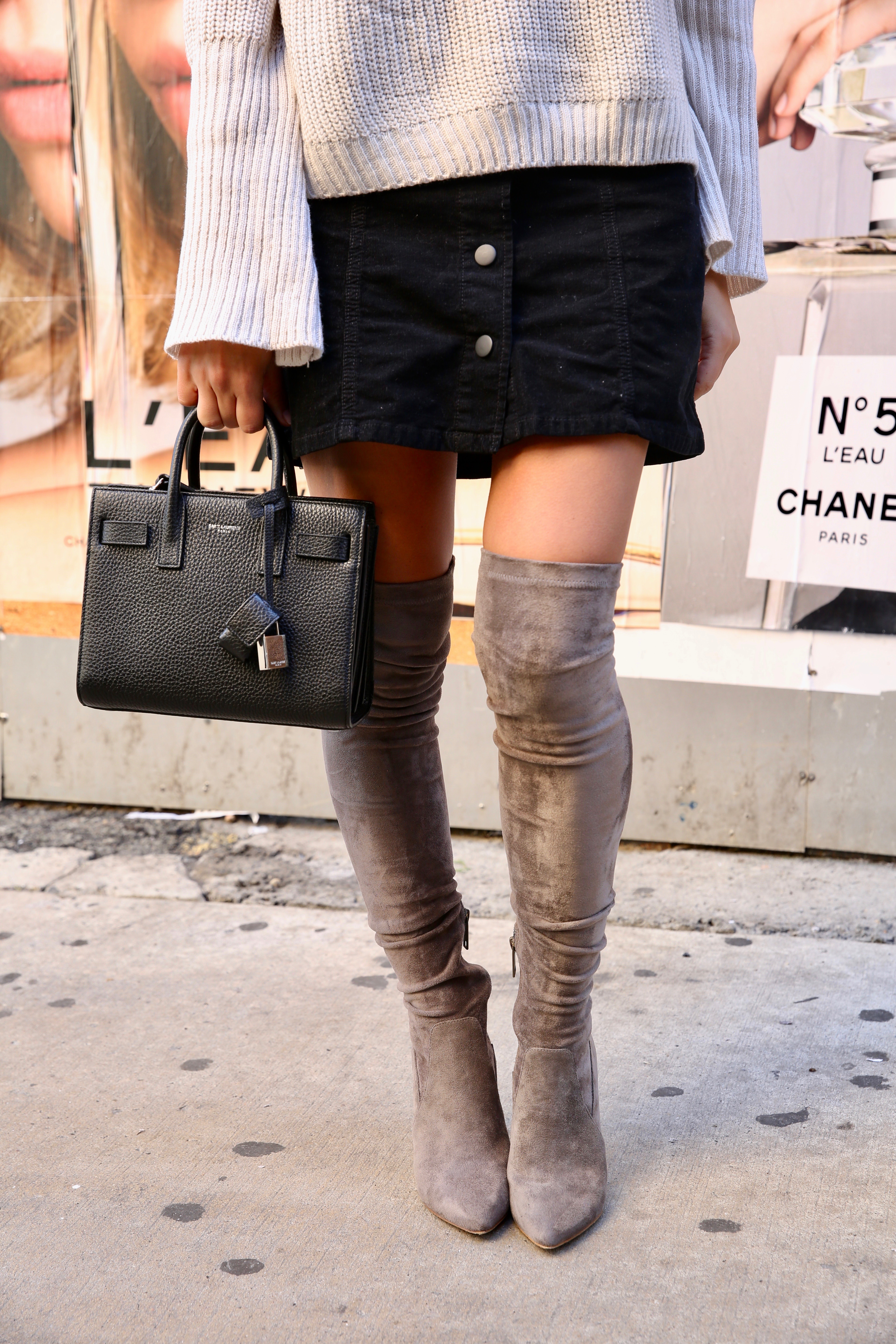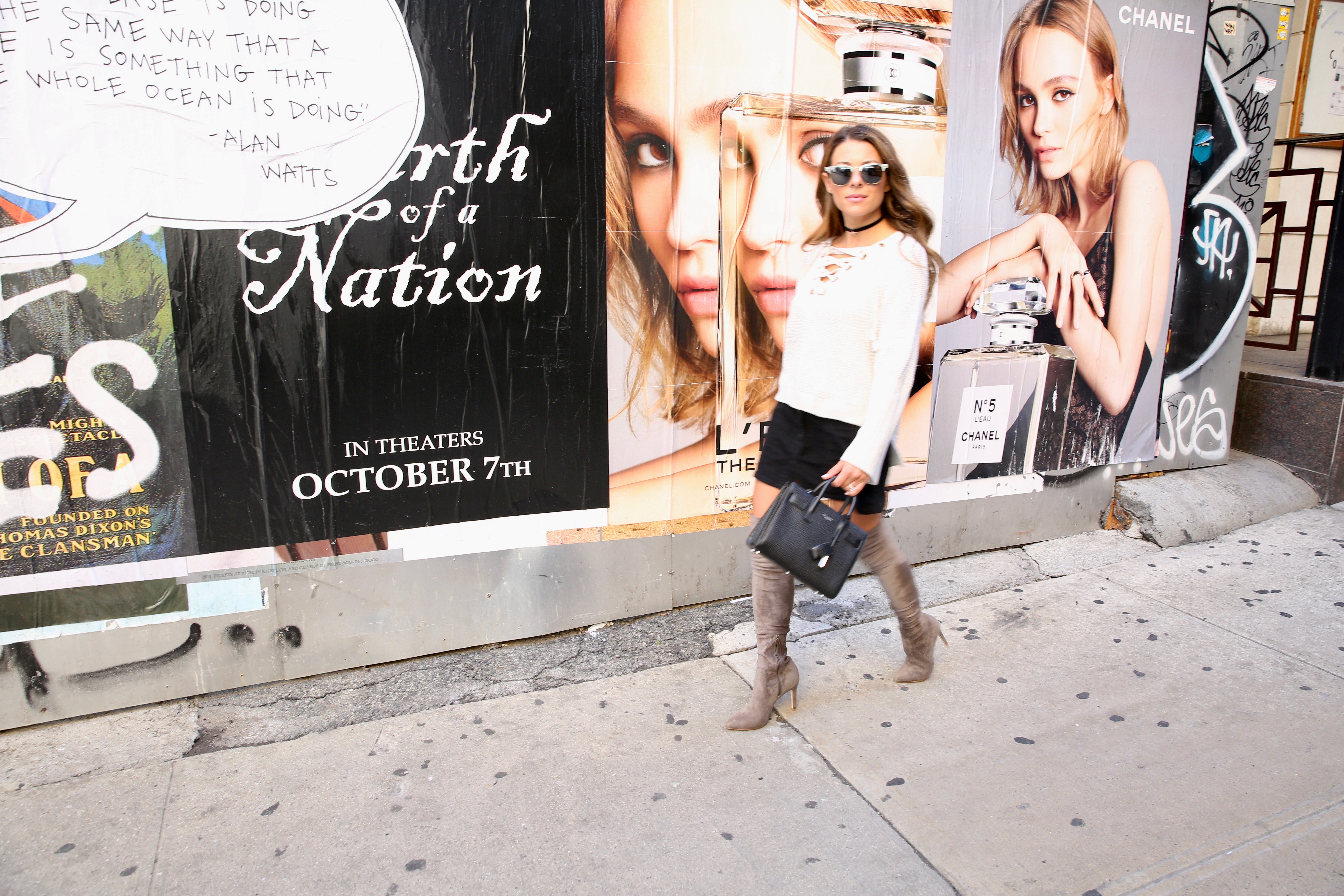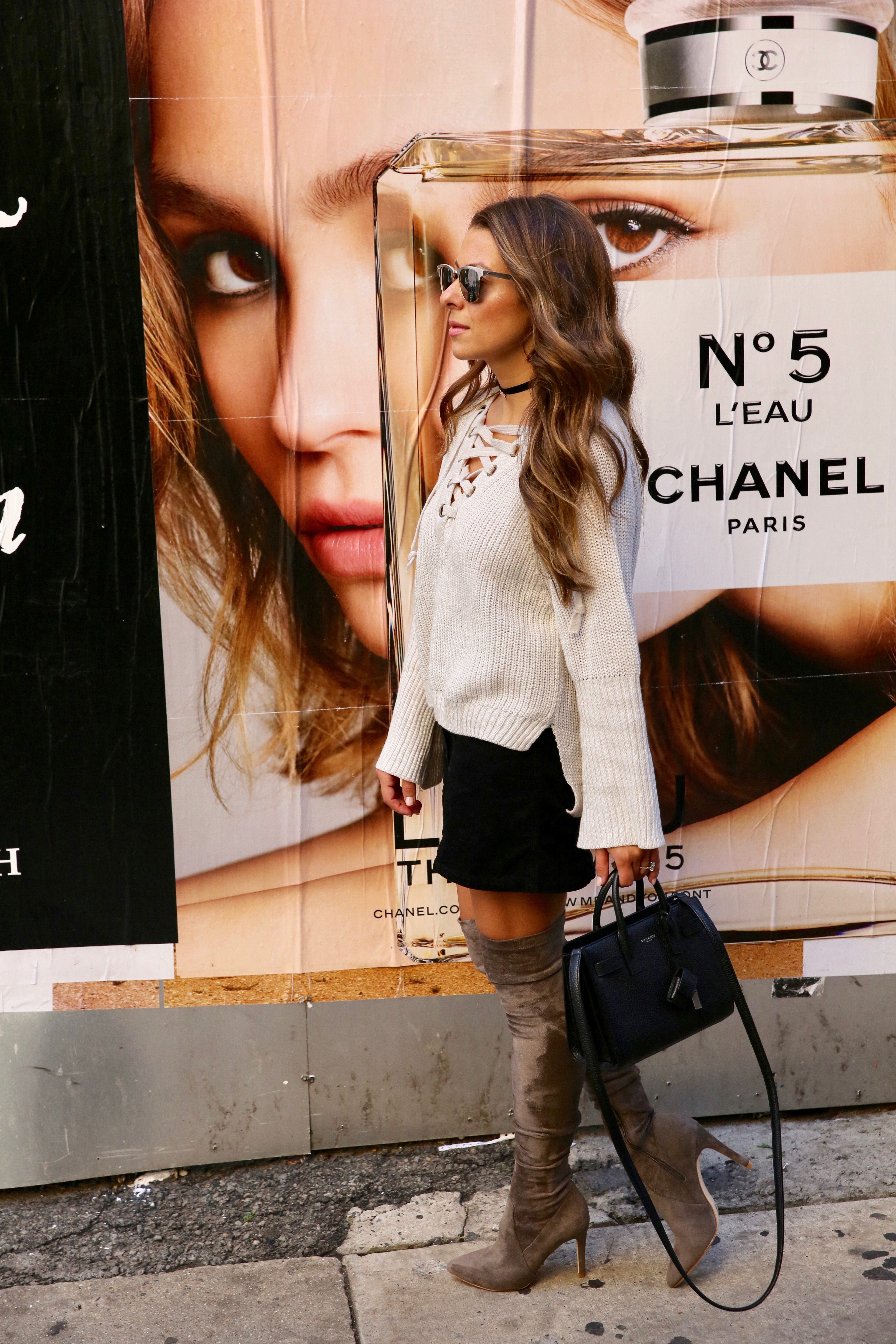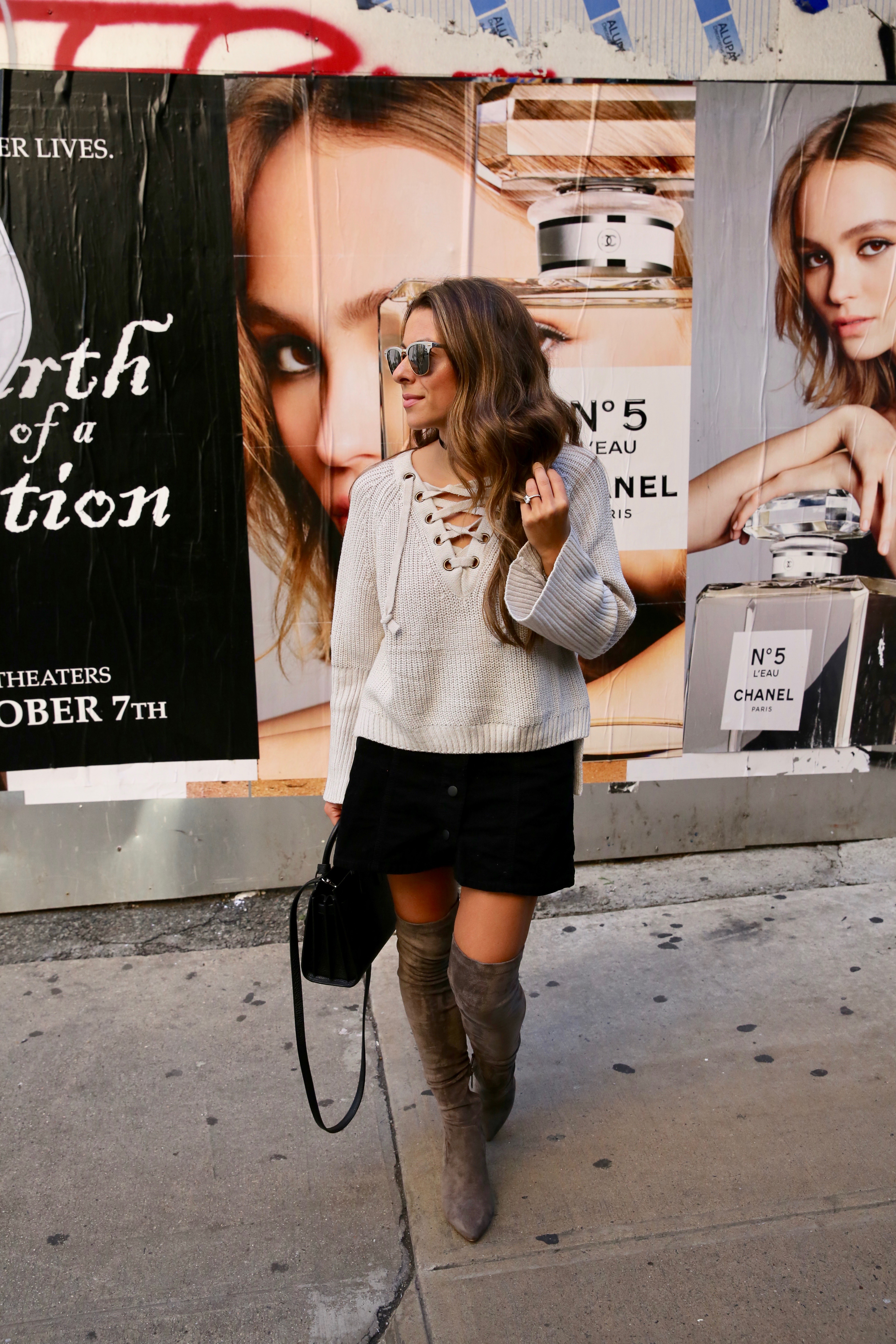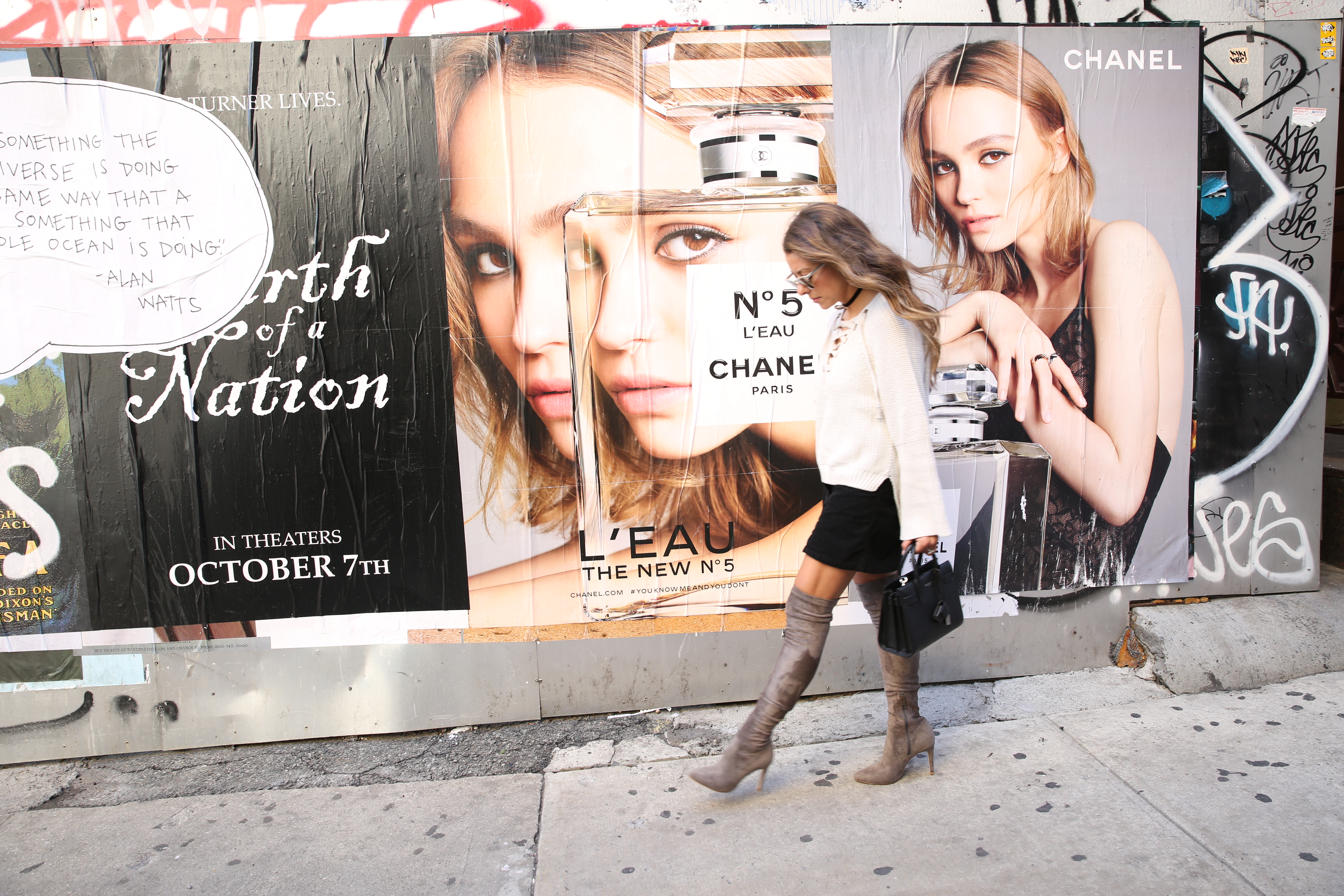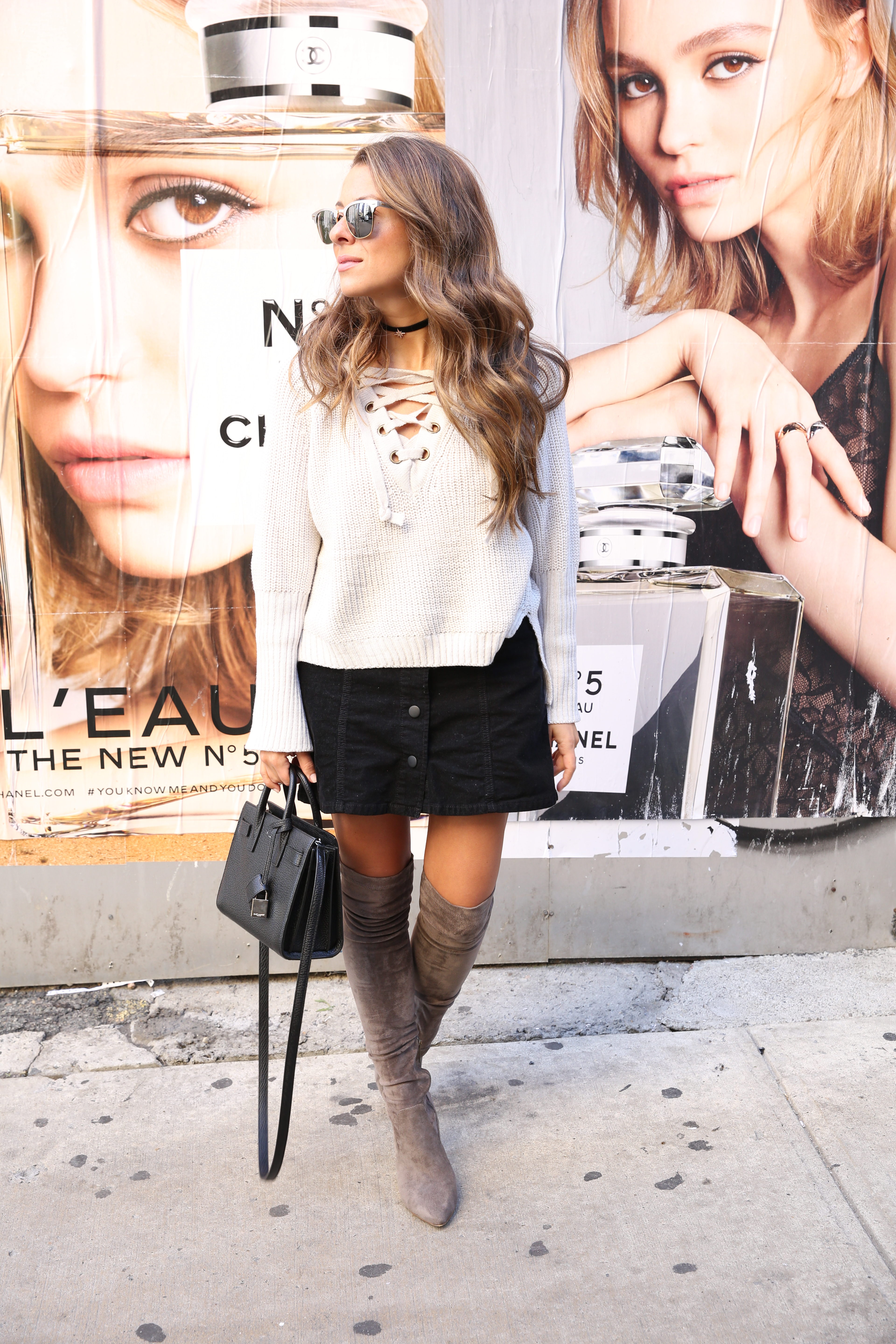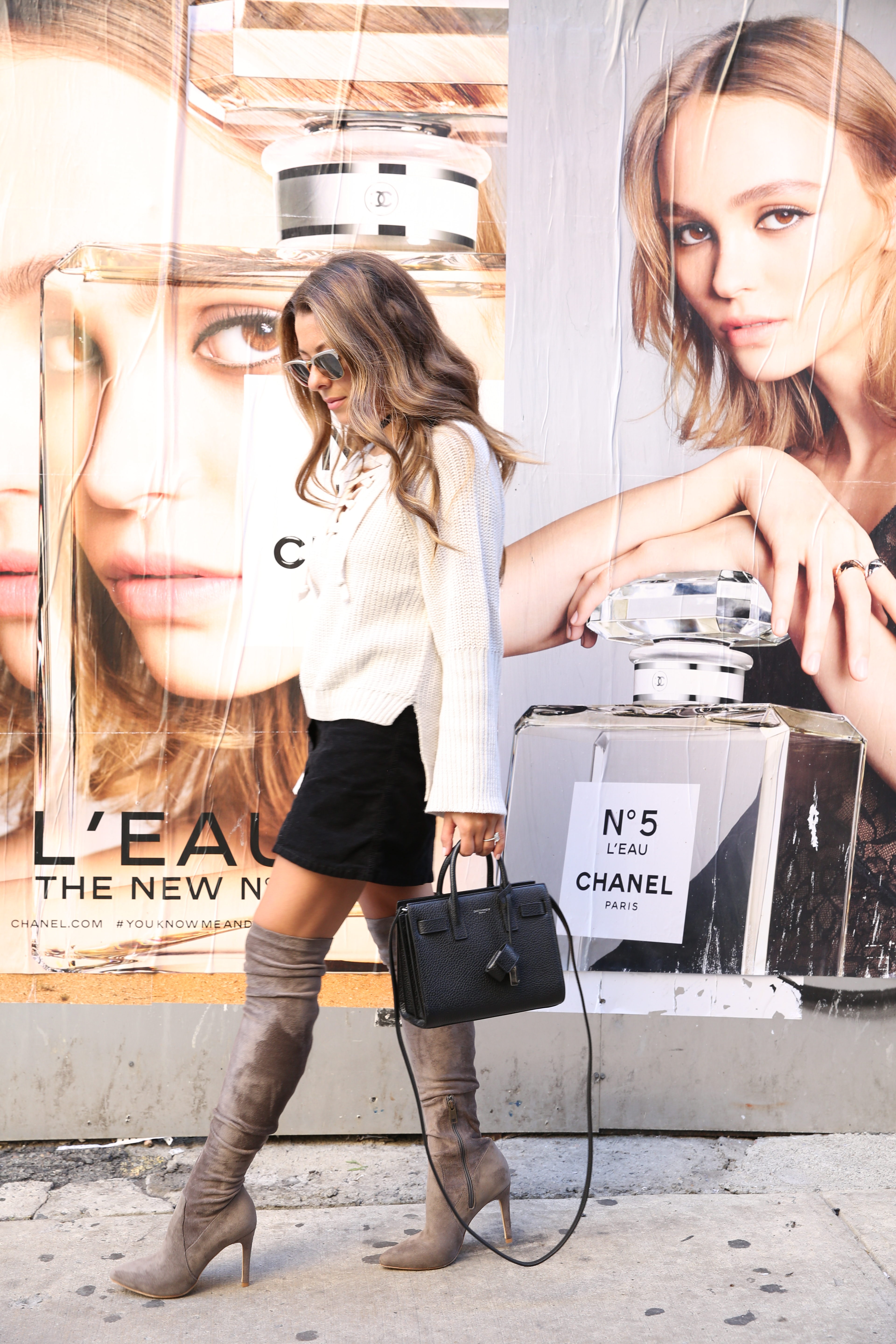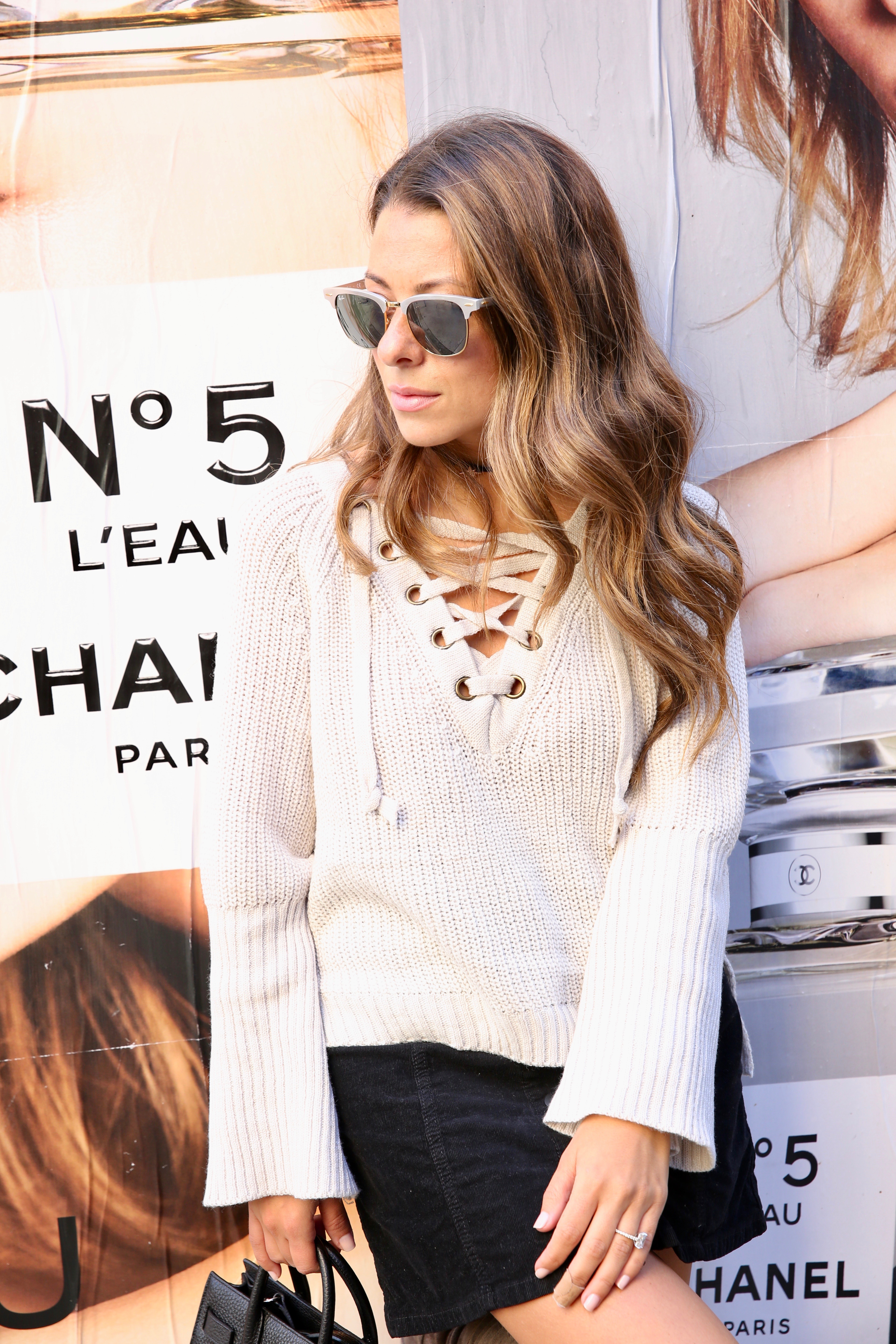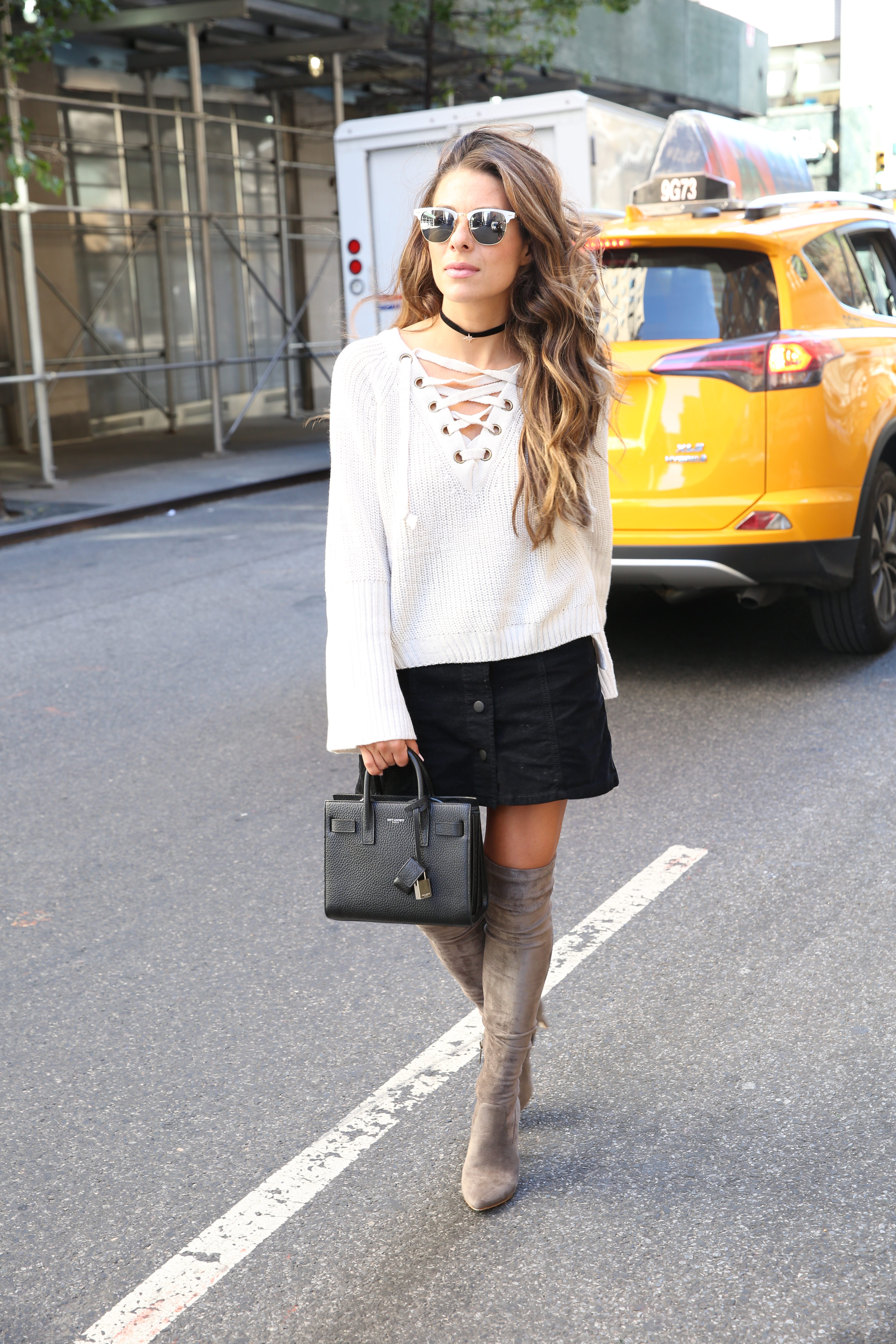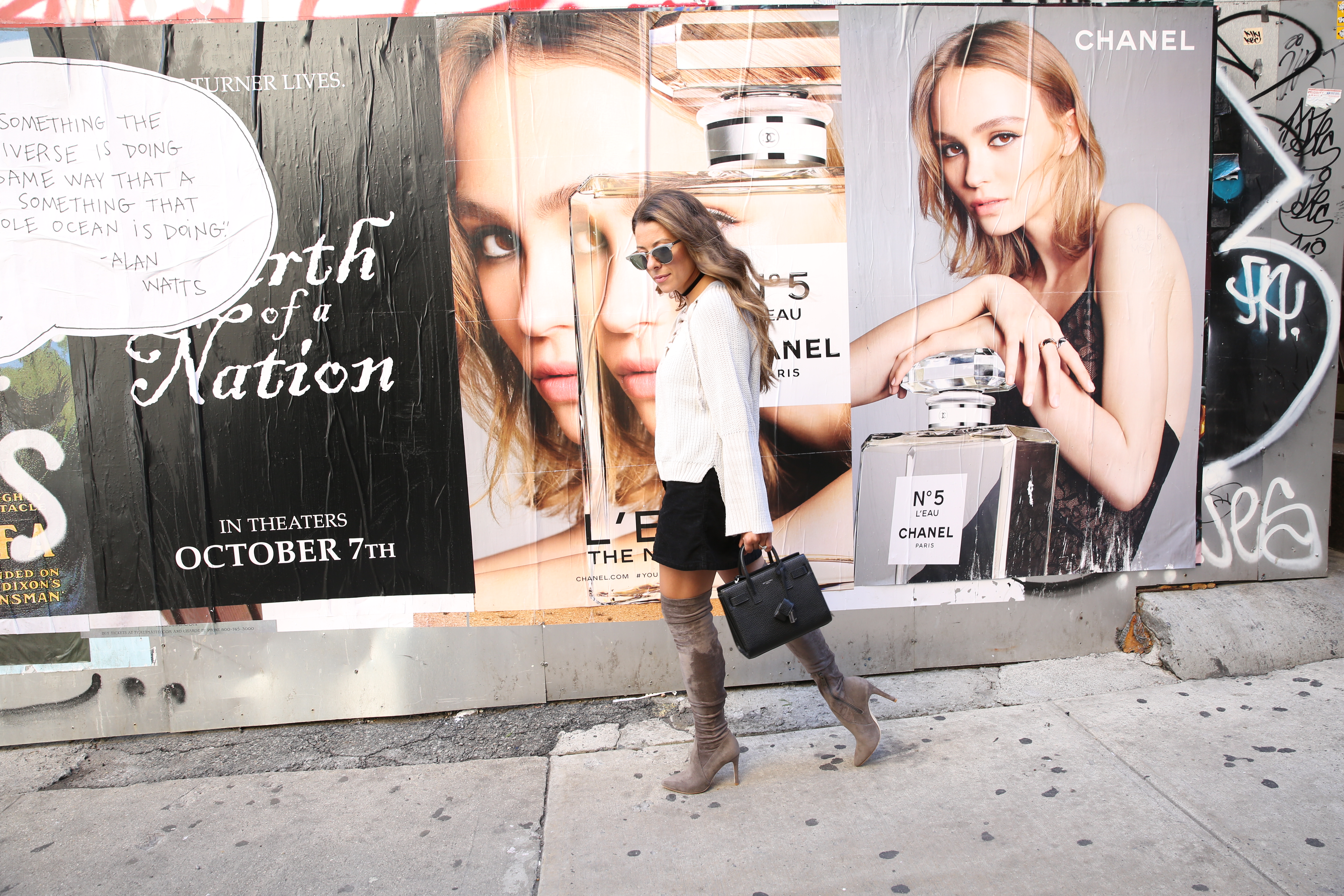 Sorry I have been a bit MIA guys, I've been under the weather and there has been so much going on the past few weeks. This weekend is my birthday so I will be laying low, be sure to keep watching all the festivities on my Instagram & Snapchat. I usually love my birthday but for some reason this year I'm not as into it! I don't know what has come over me, maybe I'm just getting older so it's not making as much of an impact…. does anyone else ever feel this way?!
Here is a look I shot which I LOVE…. there is so much beauty and creativity on NYC streets. Hallie and I came across this amazing grafitti wall full of ads and different imagery that we wanted to shoot against. My favorite addition was probably the Chanel No. 5 advertisement. My look is easy, comfortable, and what I would envision myself throwing on when I can't figure out what to wear. My lace up sweater from Goodnight Macaroon was a steal at $56! I love this site for so many reasons, especially their 'flash sale tuesdays!' I have gotten so many great sweaters that are so affordable.
I promise I will be back on my A-Game with posting now that the holidays are around the corner! I'd love to hear what you guys want to see on the blog… what are you looking for this holiday season?!
Shop my look below. x A
Sweater: Goodnight Macaroon / Skirt: Joie / Boots: Joie / Bag: Saint Laurent / Necklace: Tribe & Treasure / Sunnies: Ray Ban 

Photography: Hallie Geller