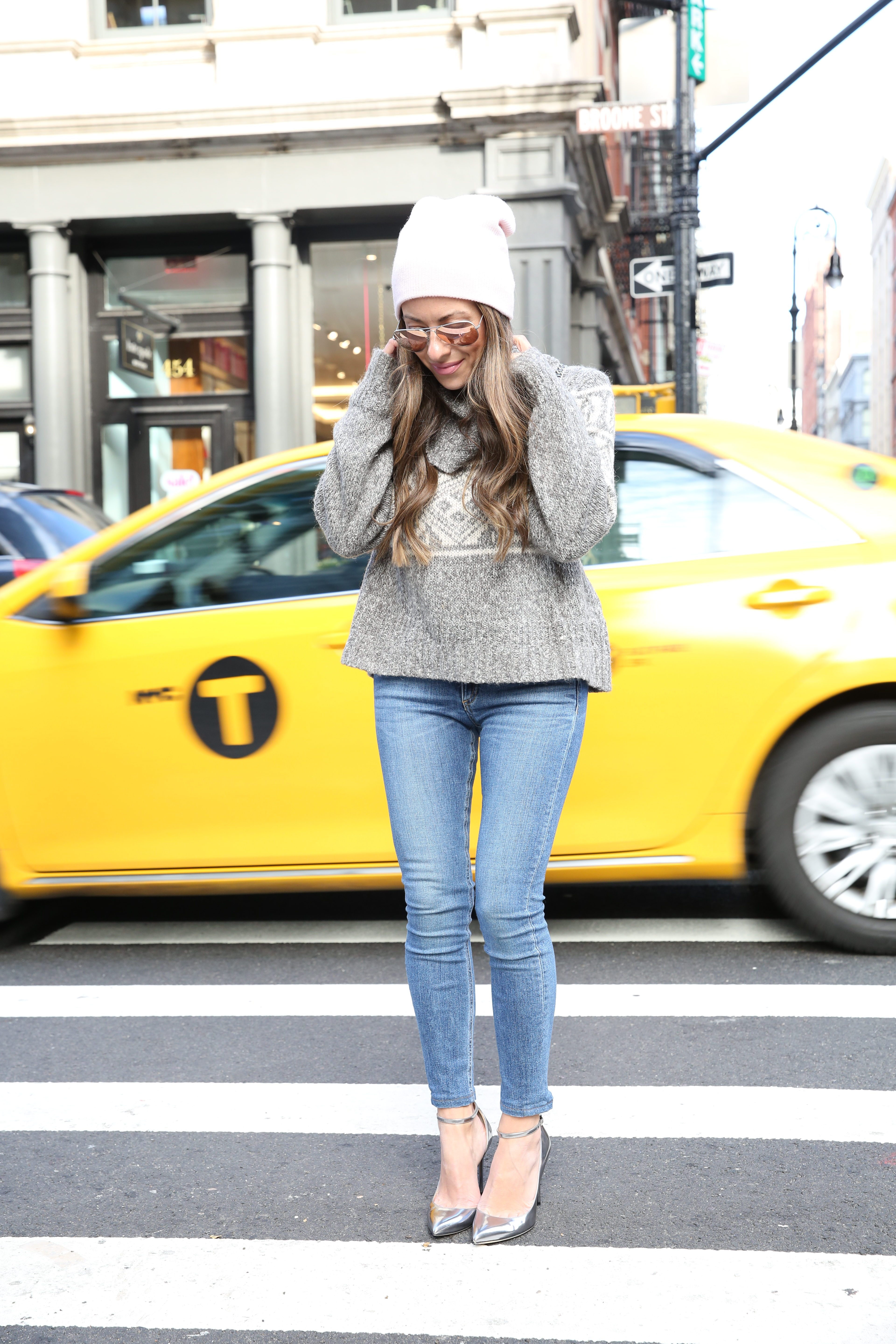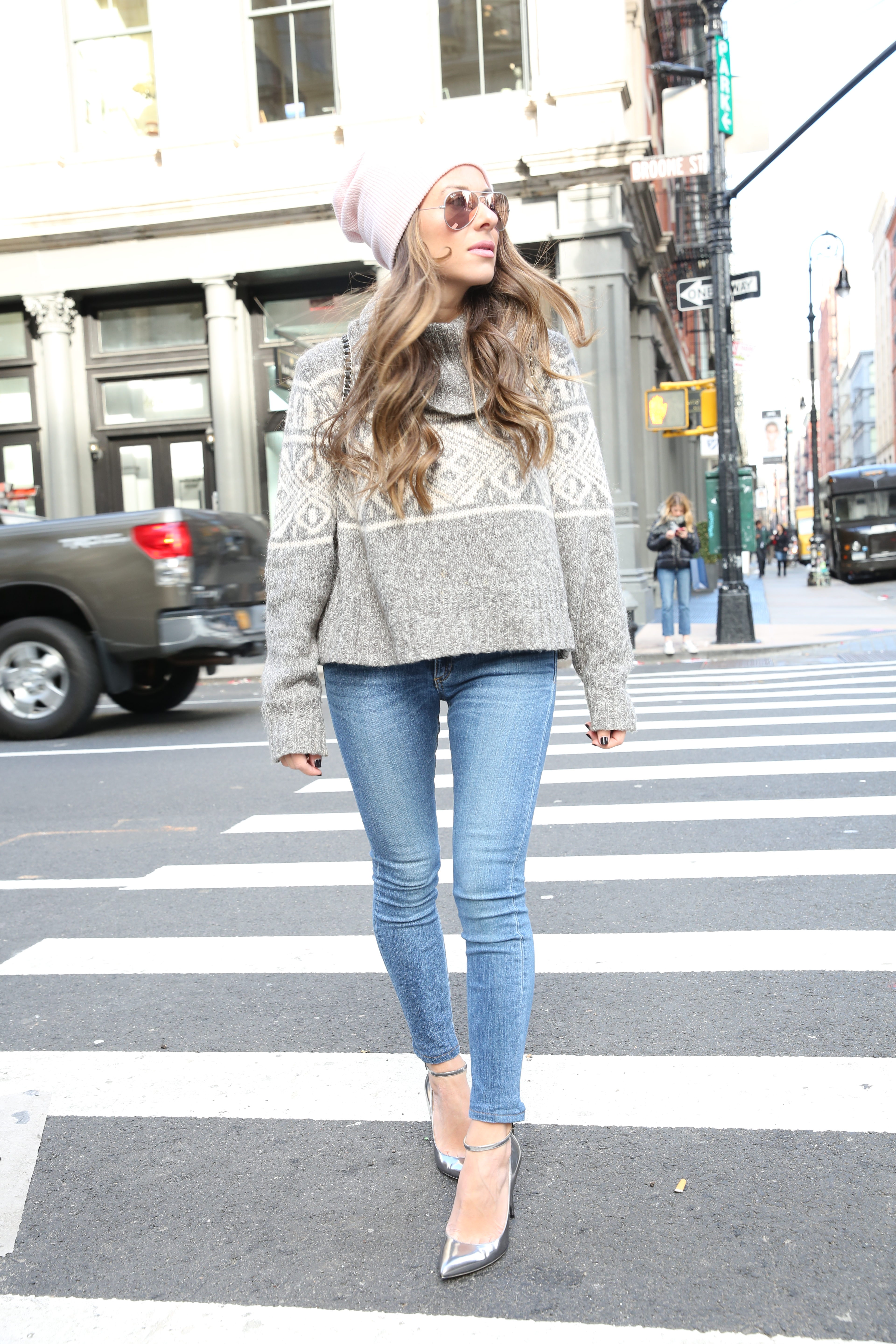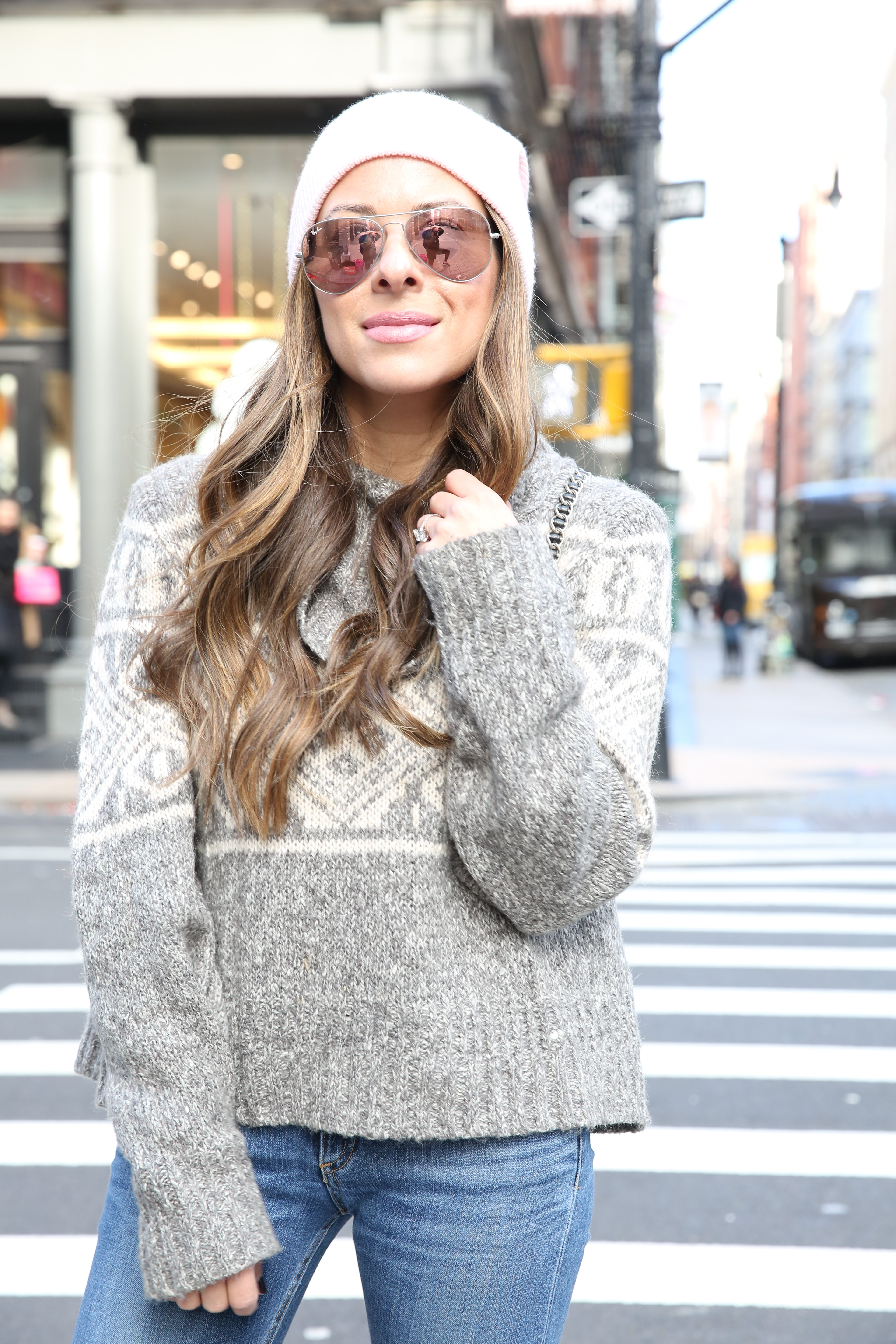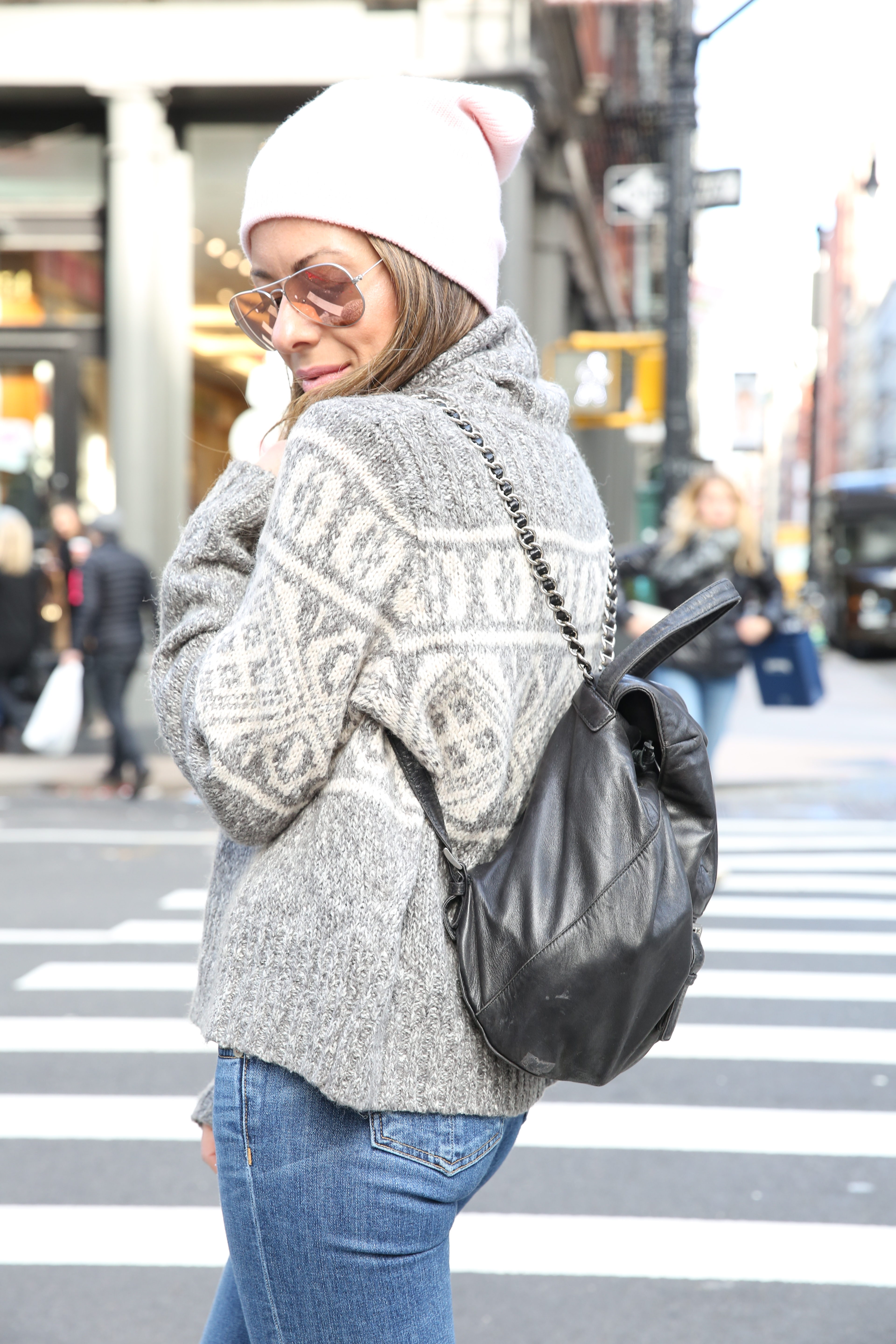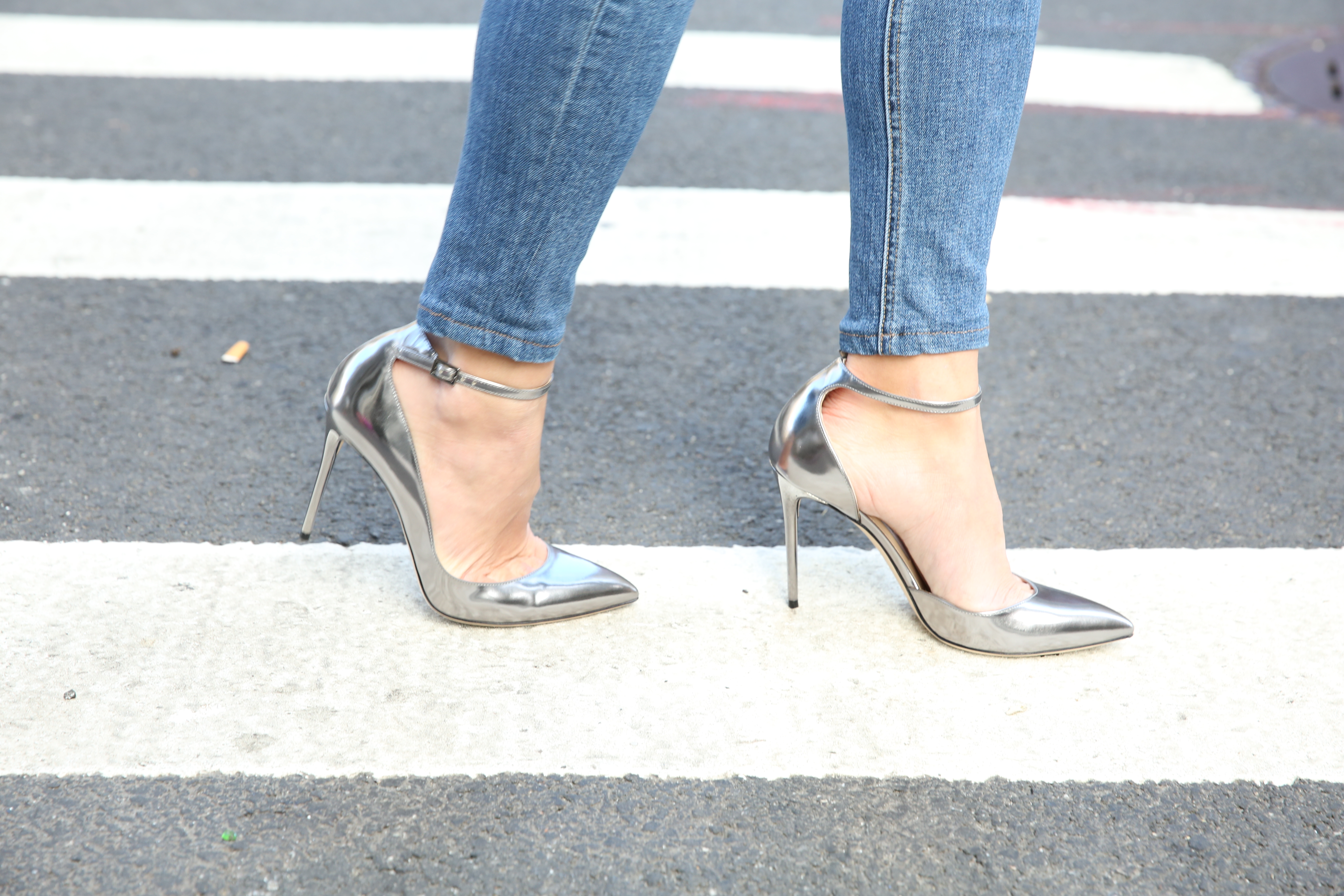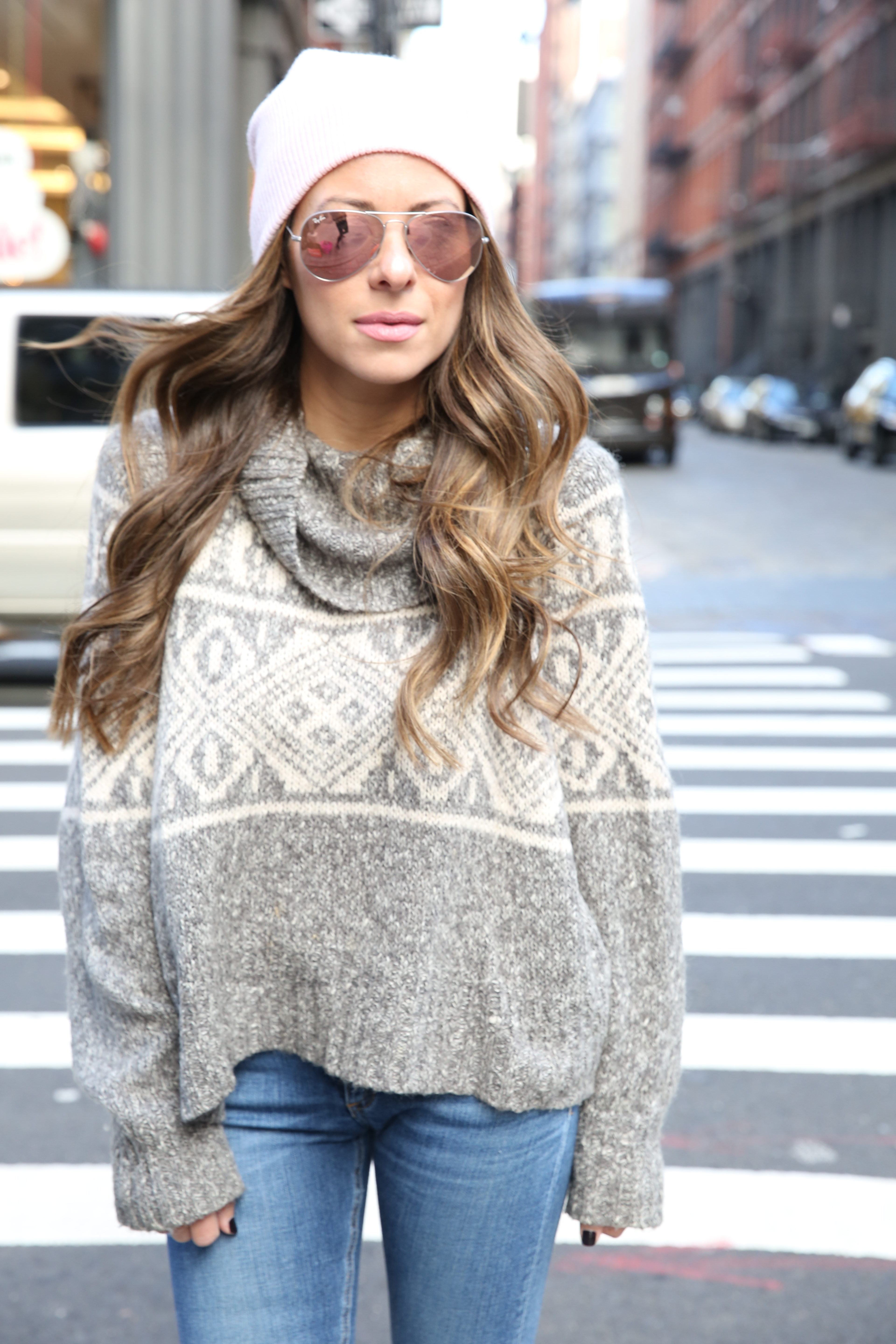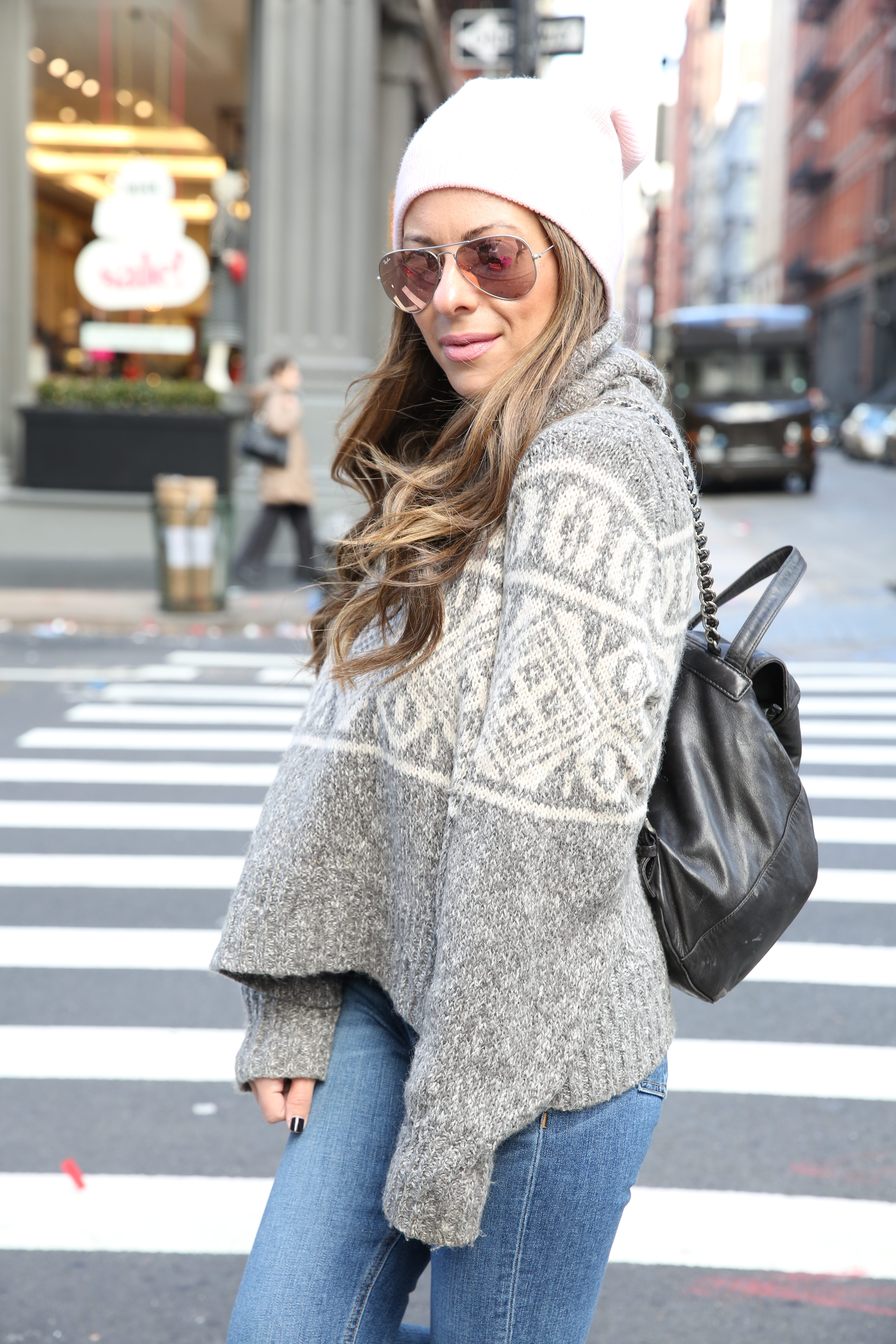 Happy Monday! This past weekend was SO busy and now I'm heading into a super crazy work week with NYFW approaching. All I need is a minute to just sit and breathe through it all!
I purchased this fair isle H&M sweater SO MANY YEARS AGO, I think it is actually from when I was in college and needed warm turtlenecks up in Syracuse. I must've hit the trend early because there are so many adorable fair isle sweaters I found online over the past few weeks. Sometimes fair isle can look grandma-ish but this one is cute, cropped, and fits just right. I think its important to purchase the right fair isle… meaning, don't go for anything too oversized, or chunky, and stick to neutral colors.  Here are some other fair isle styles that I am loving….

Sweater: Old (Similar, Similar, Similar) / Jeans: Rag & Bone / Heels: Jimmy Choo / Hat: J. Crew (Similar) / Backpack: Vintage Prada (Similar) / Sunnies: Ray Ban

MONDAY MOTIVATION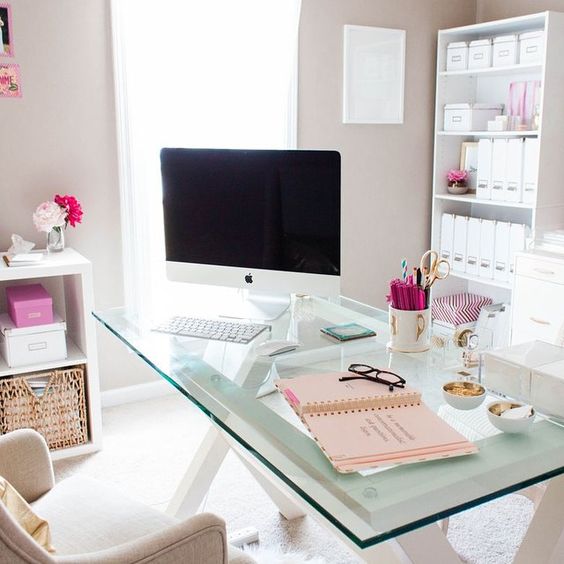 Photo c/o Pinterest
With every New Year there comes new goals, objectives and purpose. Although my home office does not look ANYTHING like this amazing photo (a girl can dream!) I do really find it so helpful to have a work space that fits my personality and can fill my needs when it comes to blogging and organizing myself. My little working area in my small apartment is perfect for what I need and I've found a way to make it cute and functional.
Today's Monday Motivation is all about organization of my life! I am getting married this year, I work at a full time job, I am blogging while working at a full time job, and all the while I somehow have to find time to relax! I truly believe organization is key in every facet of life. I do my best to keep everything in line but I really would love to dedicate more time to organizing my blog, coming up with fresh content for you guys, putting together a monthly blog calendar to stay focused and consistent…. and the list goes on!
If you guys are interested in hearing more about my organization techniques and how I styled my home office, let me know and I will share more in a future post! x A
Photography: Hallie Geller