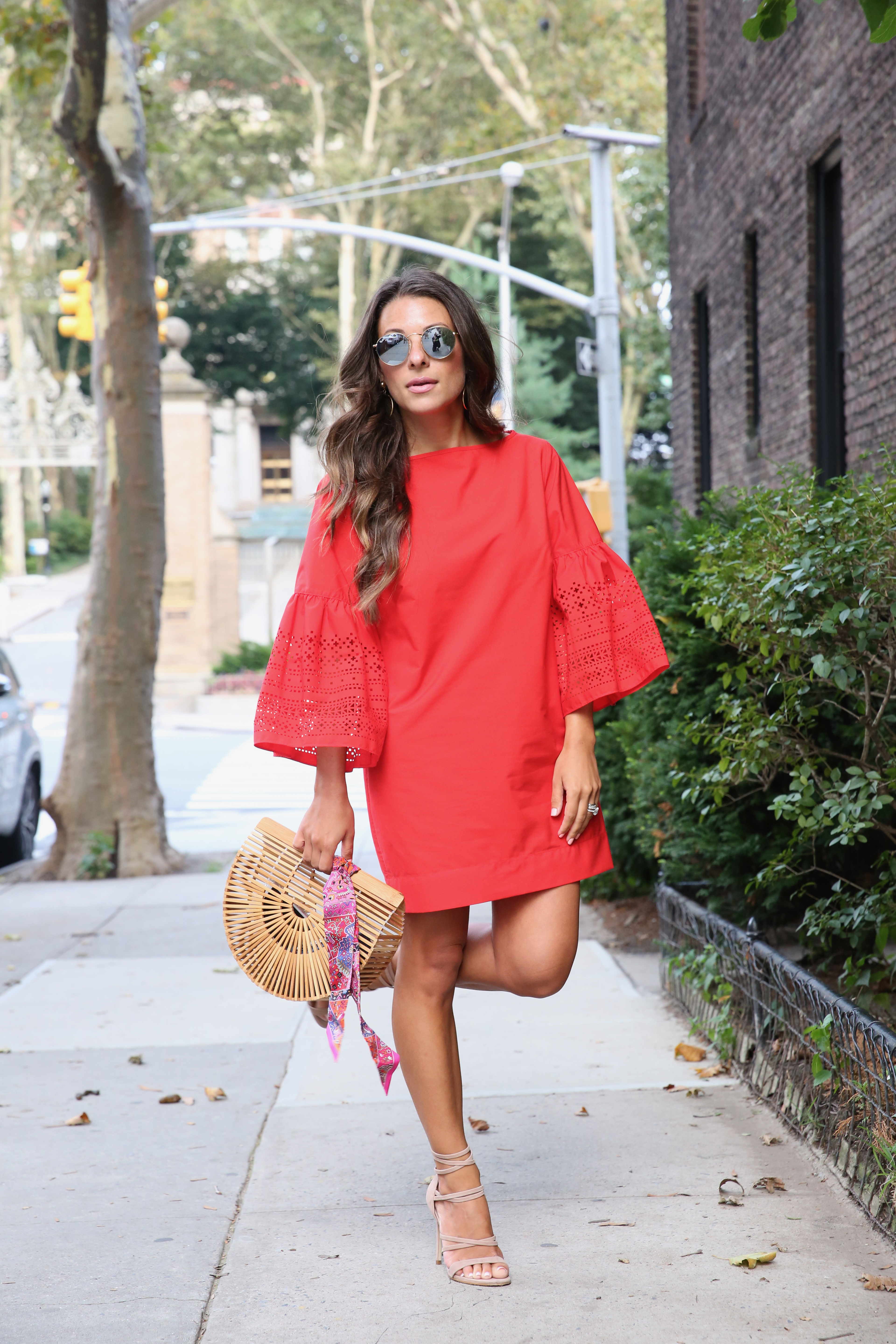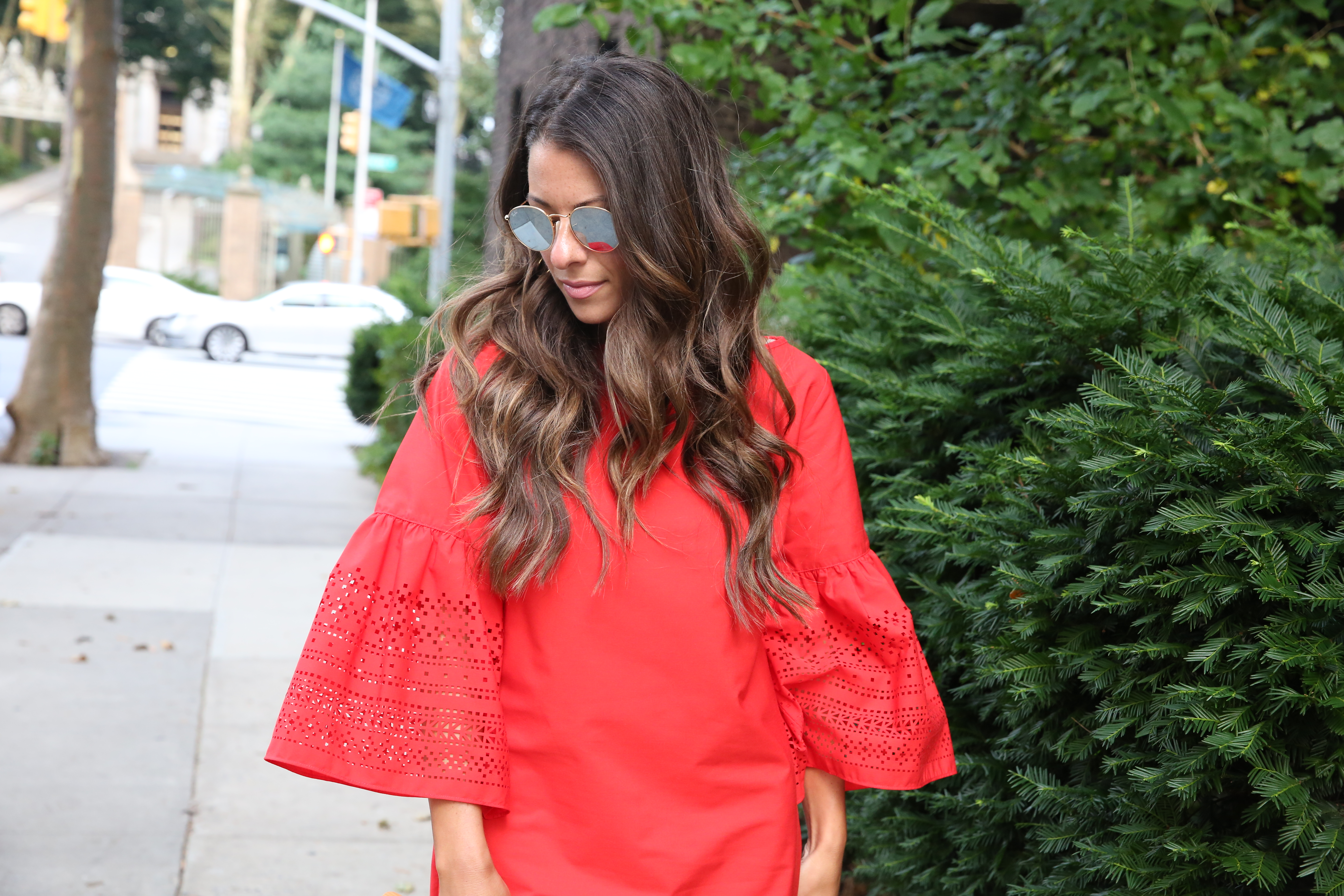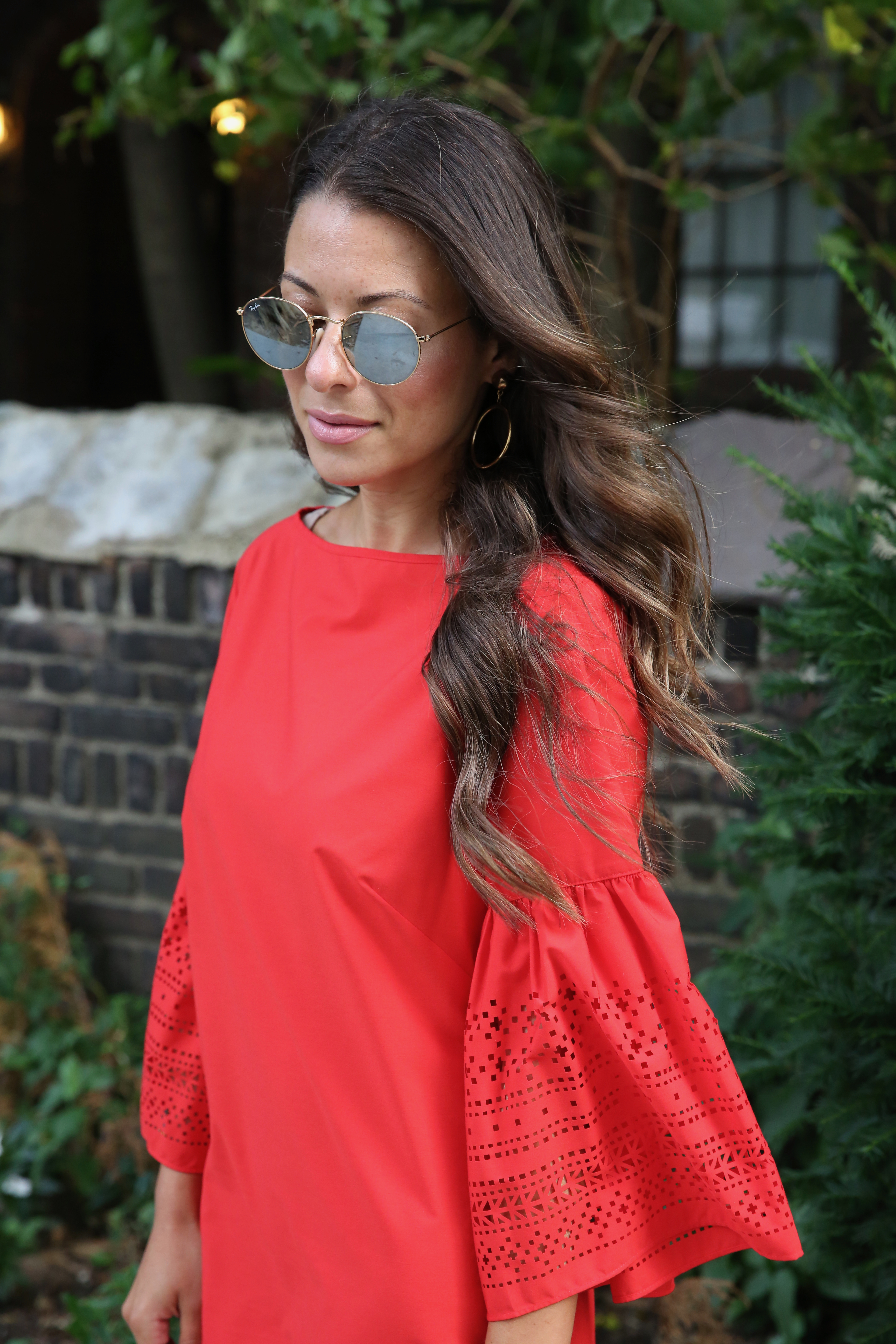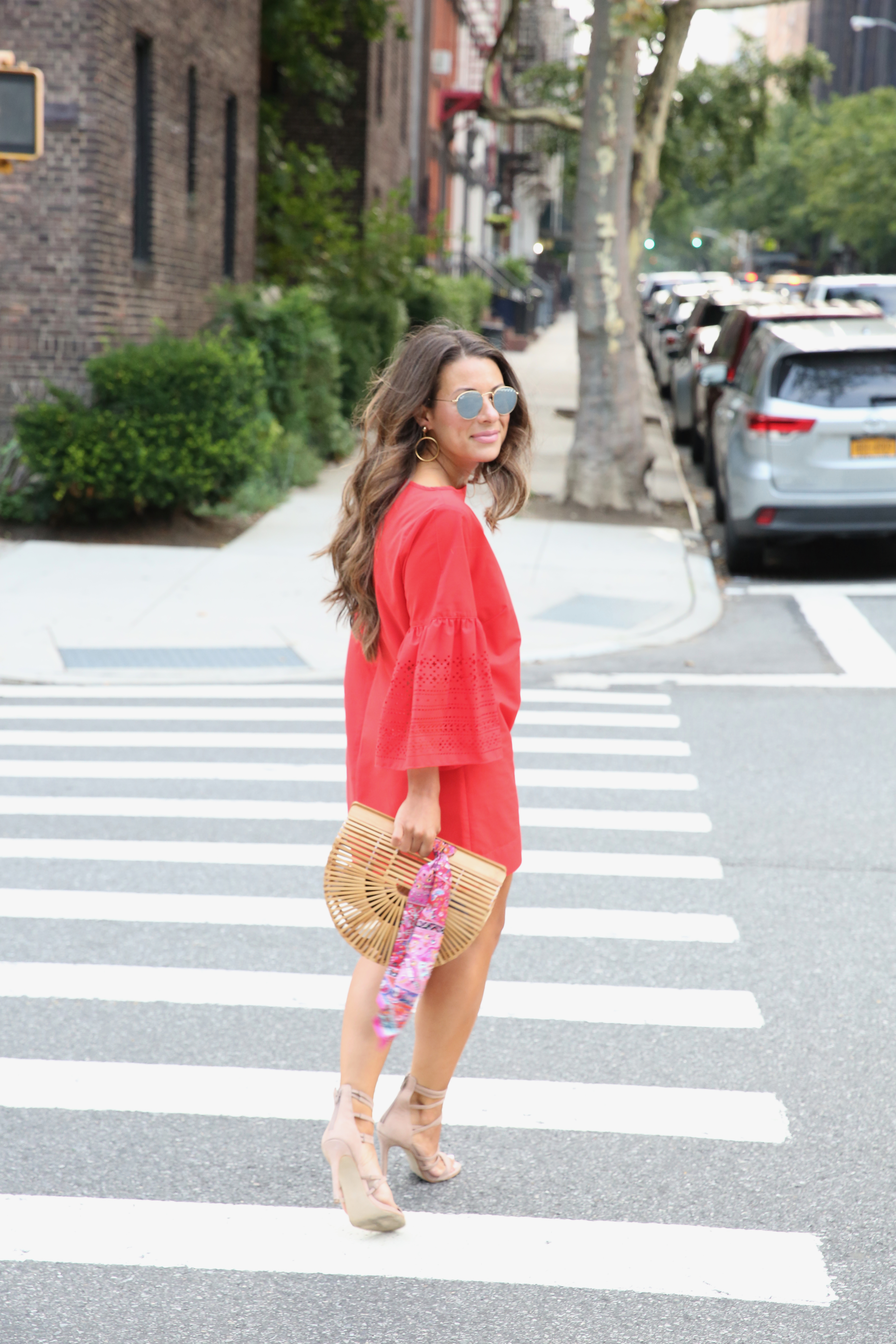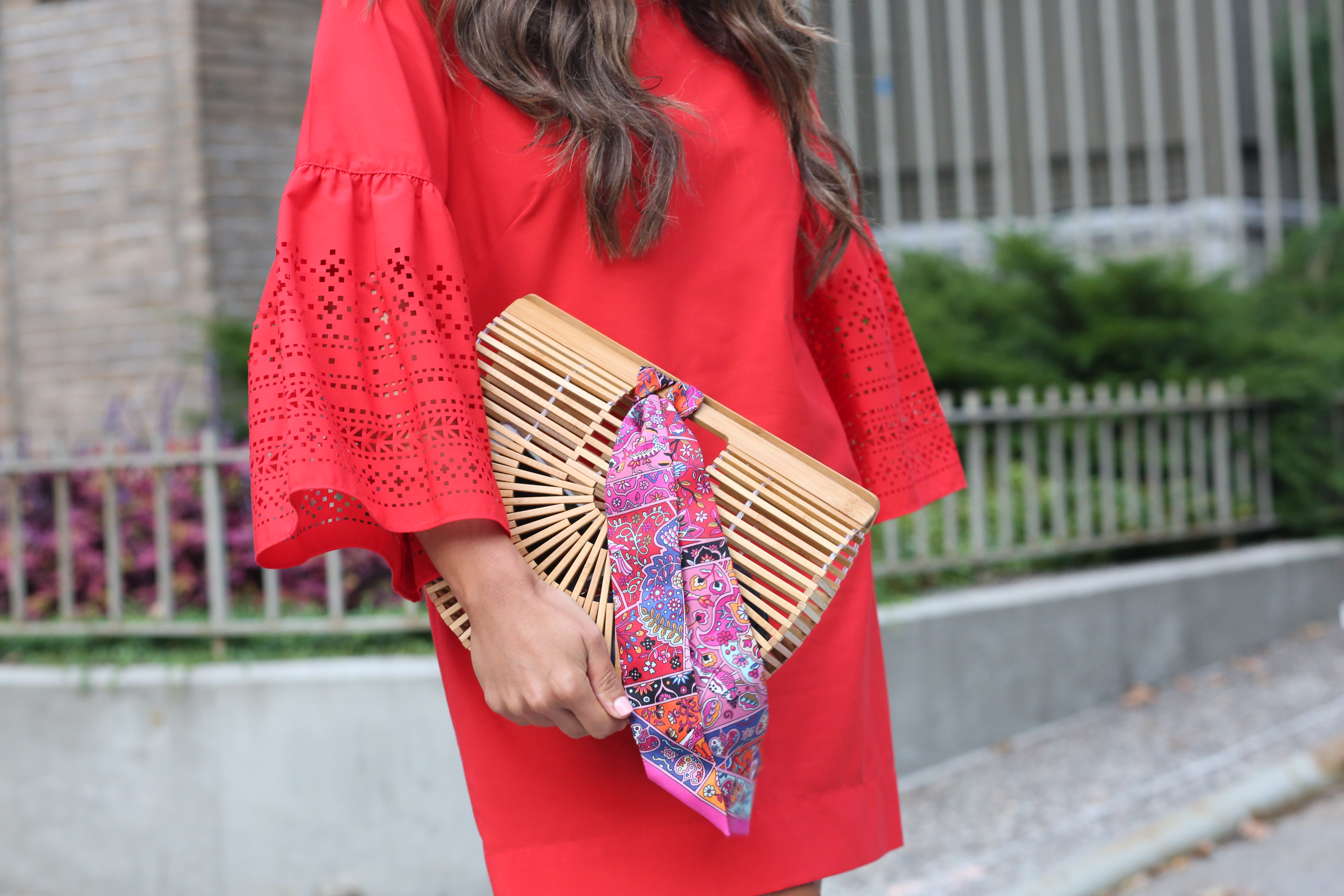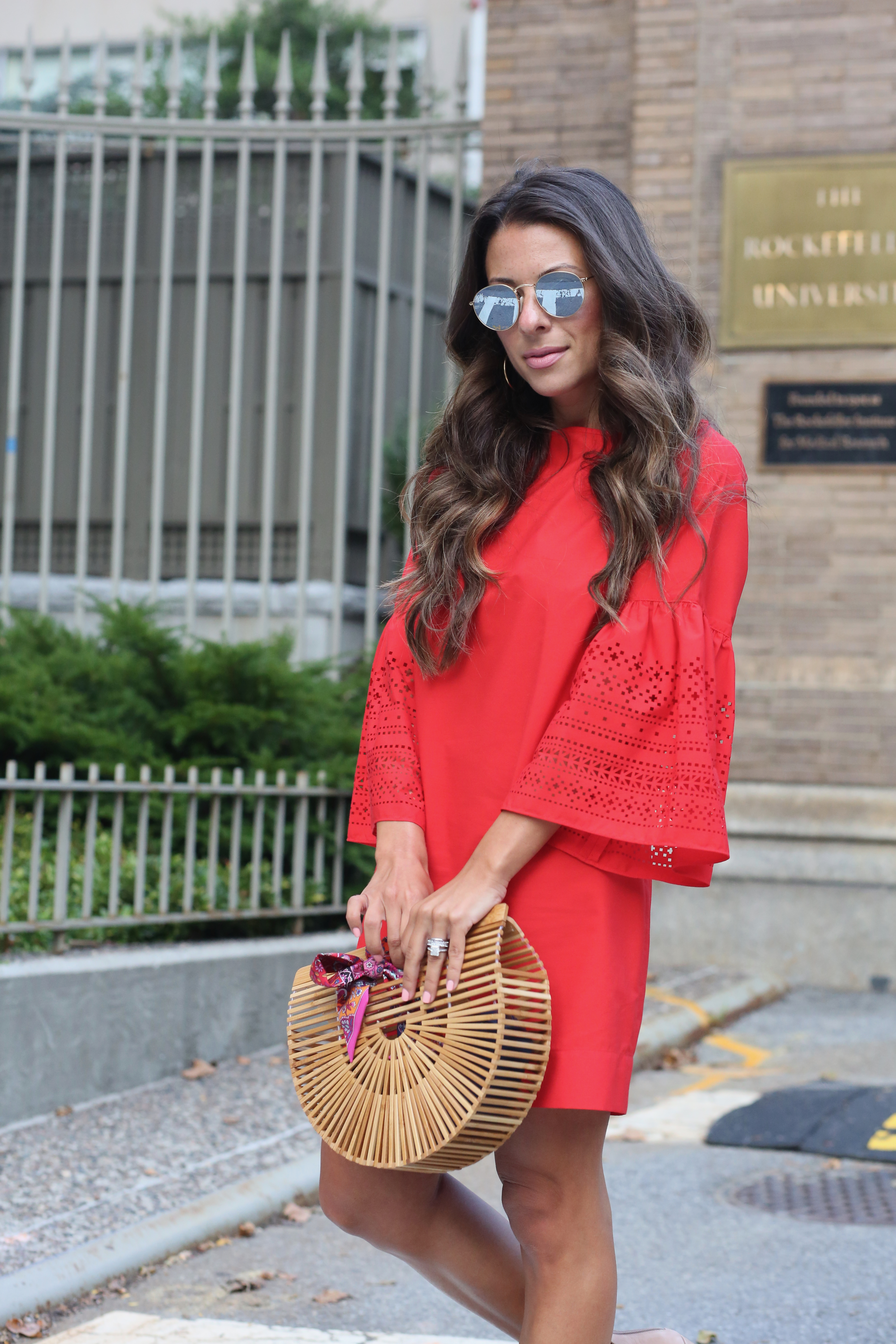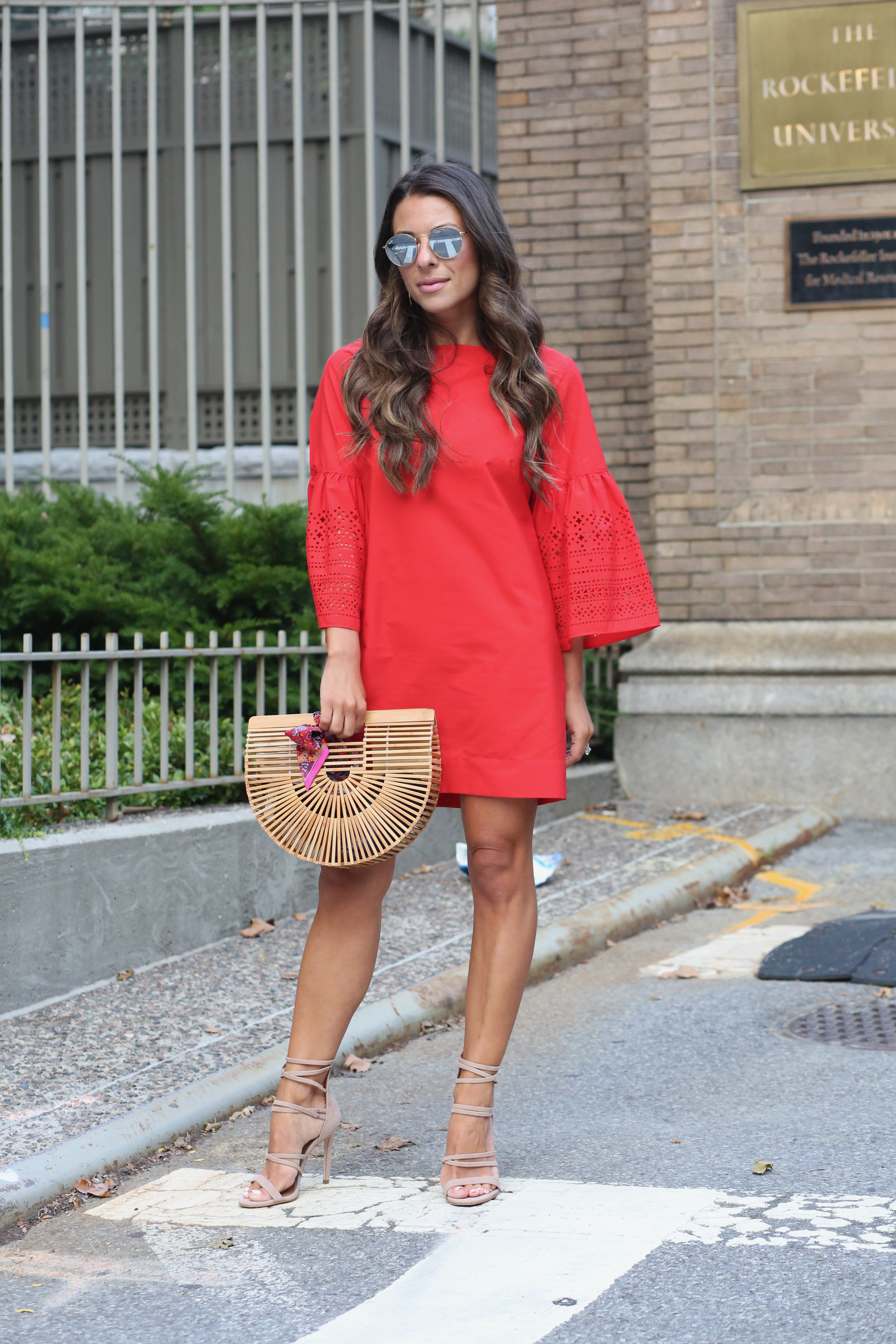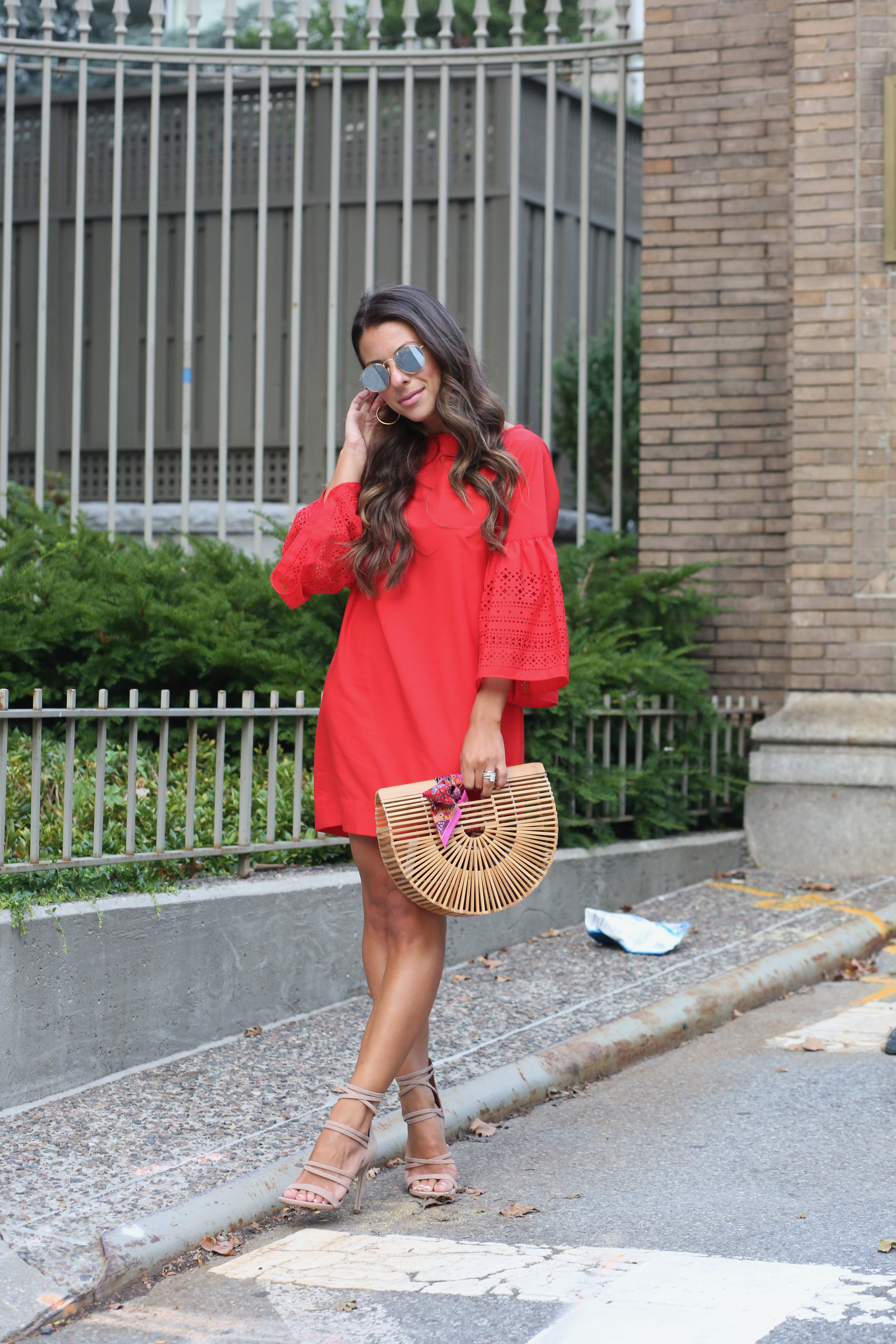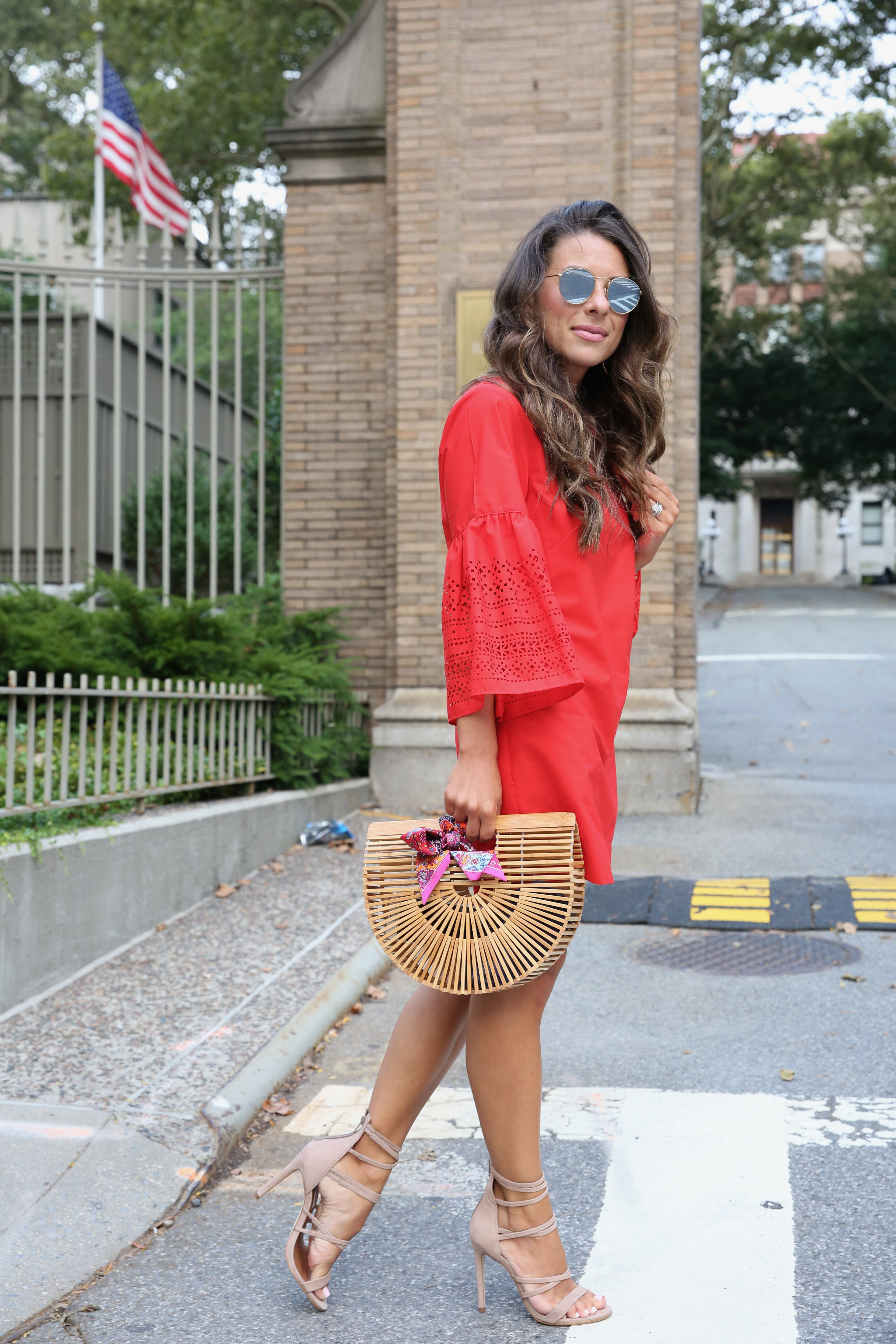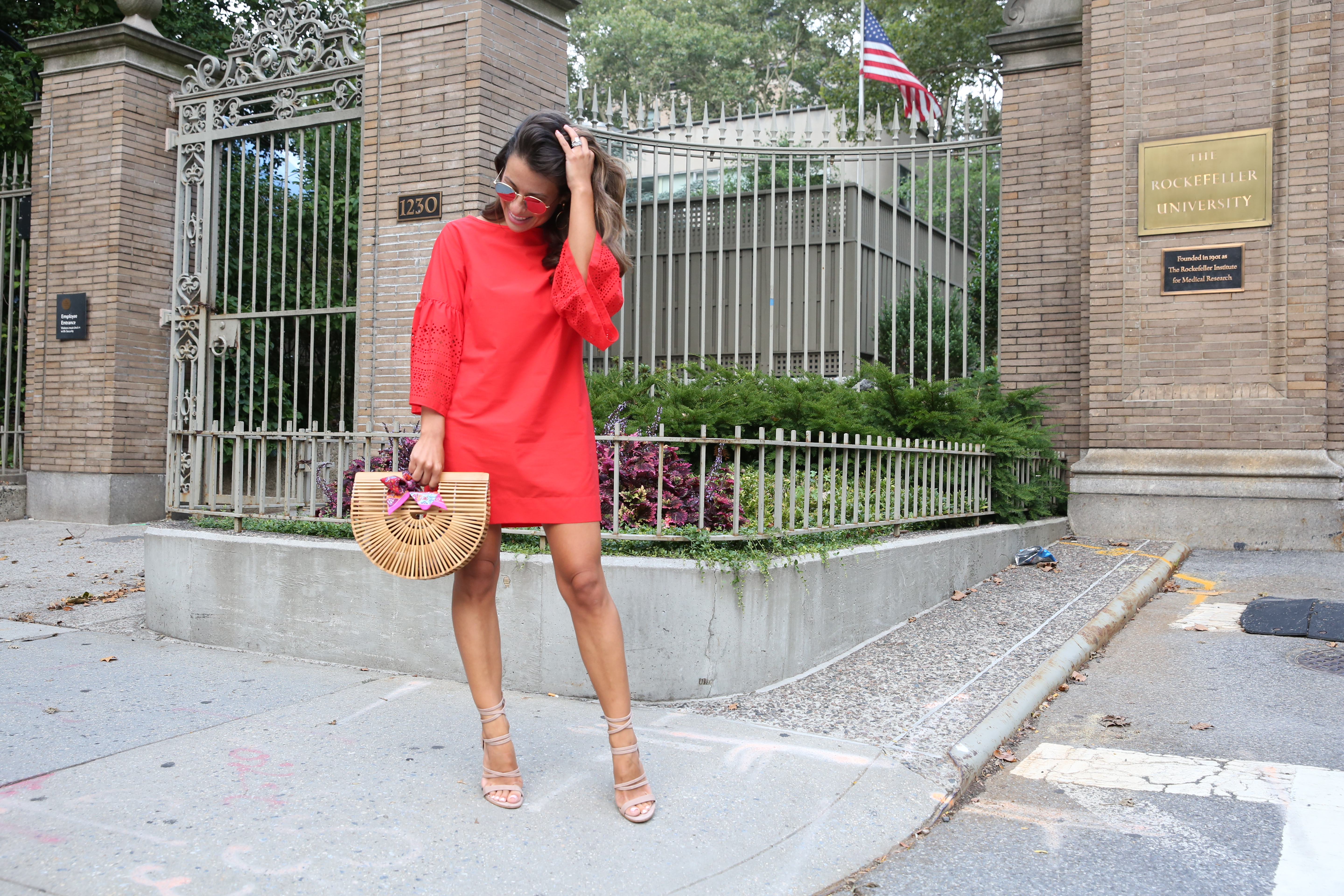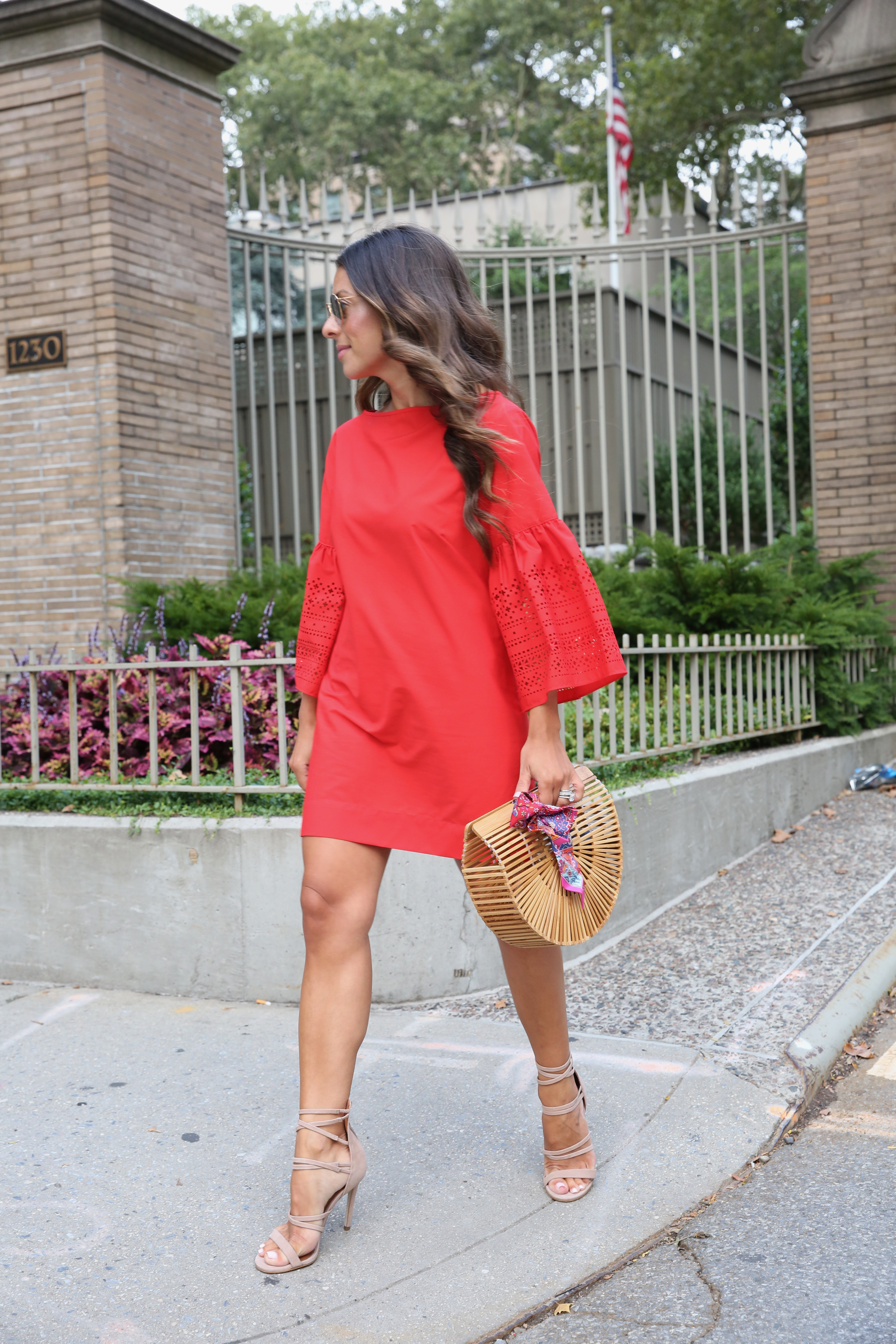 There is nothing like a bright fun Summer color to really get you in the right mood. I'm a huge fan of incorporating color into my wardrobe so whenever I have the chance to wear a stand out piece, I jump on it. Color instantly lifts your mood and naturally inspires you to feel good all day long.
Lauren Ralph Lauren has always been a brand I gravitate towards for its 'All American' persona…. I don't know about you guys but there is just something that I love about the niche behind this brand. There is just a certain feeling you get walking into a Ralph Lauren store, am I right?! That nostalgic feeling is something I always yearn for when picking brands to wear and work with. I also love to give my little spin on things and show you how you can take something so affordable and make it day to night appropriate.
I love this dress for so many reasons. Firstly, it is under $100 (yes please!) and the bold bell sleeve really adds a new element to the overall shift look of the dress. I love how boxy it is, I love the laser cut details on the sleeve, I love how it pops in every single photo, and I love even more that I can easily wear this piece with flats to work, heels to a date night, or even to a Sunday Bridal Shower. Affordable luxury is something that is so hard to find these days so I always suggest investing in versatile pieces, especially if its from such a great brand!
Shop my entire look below! x A
Dress (On Sale!) / Heels (On Sale!) / Bag (Under $130!)

Photography Hallie Geller
Sponsored by Macys & Lauren by Ralph Lauren