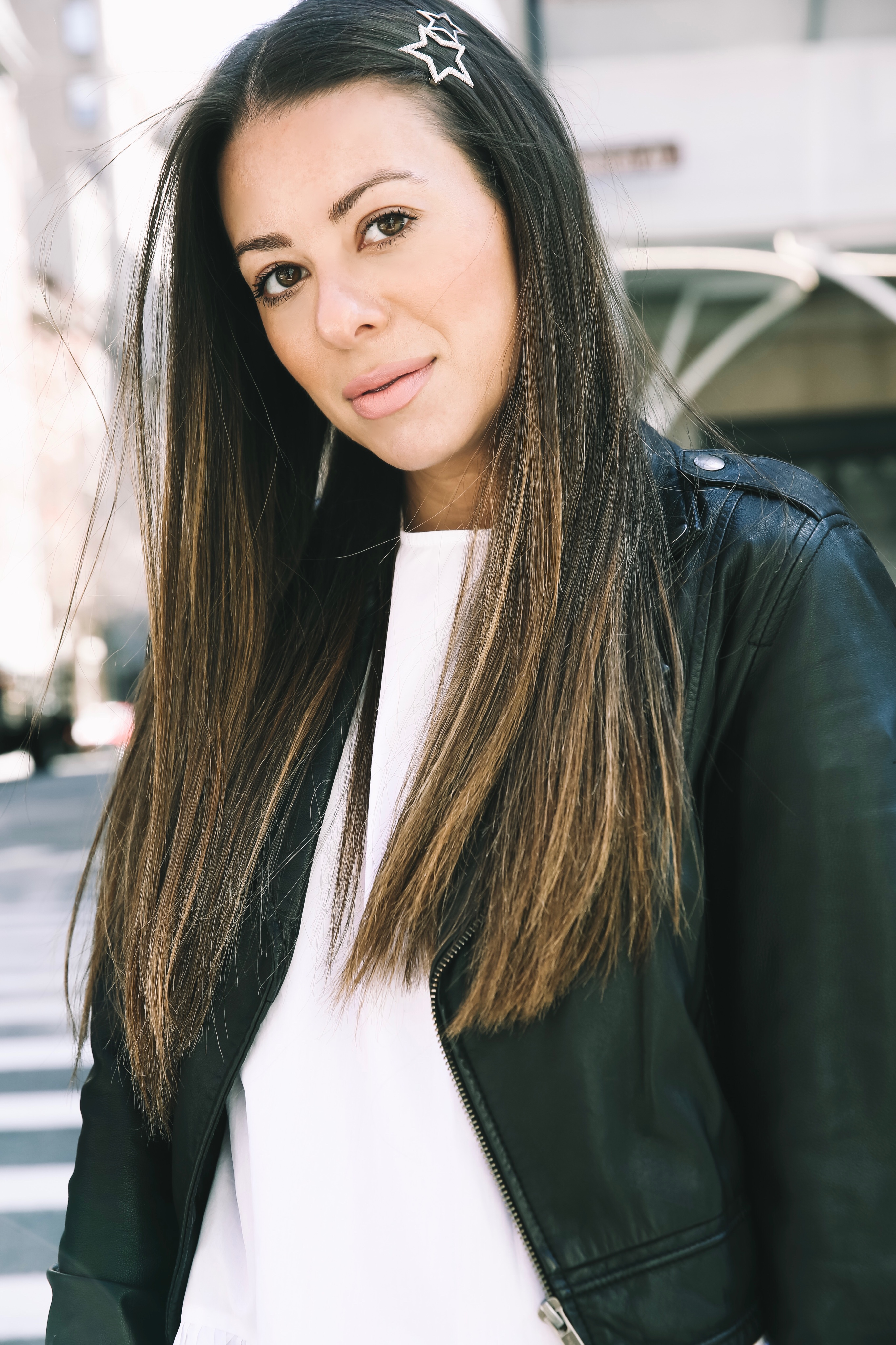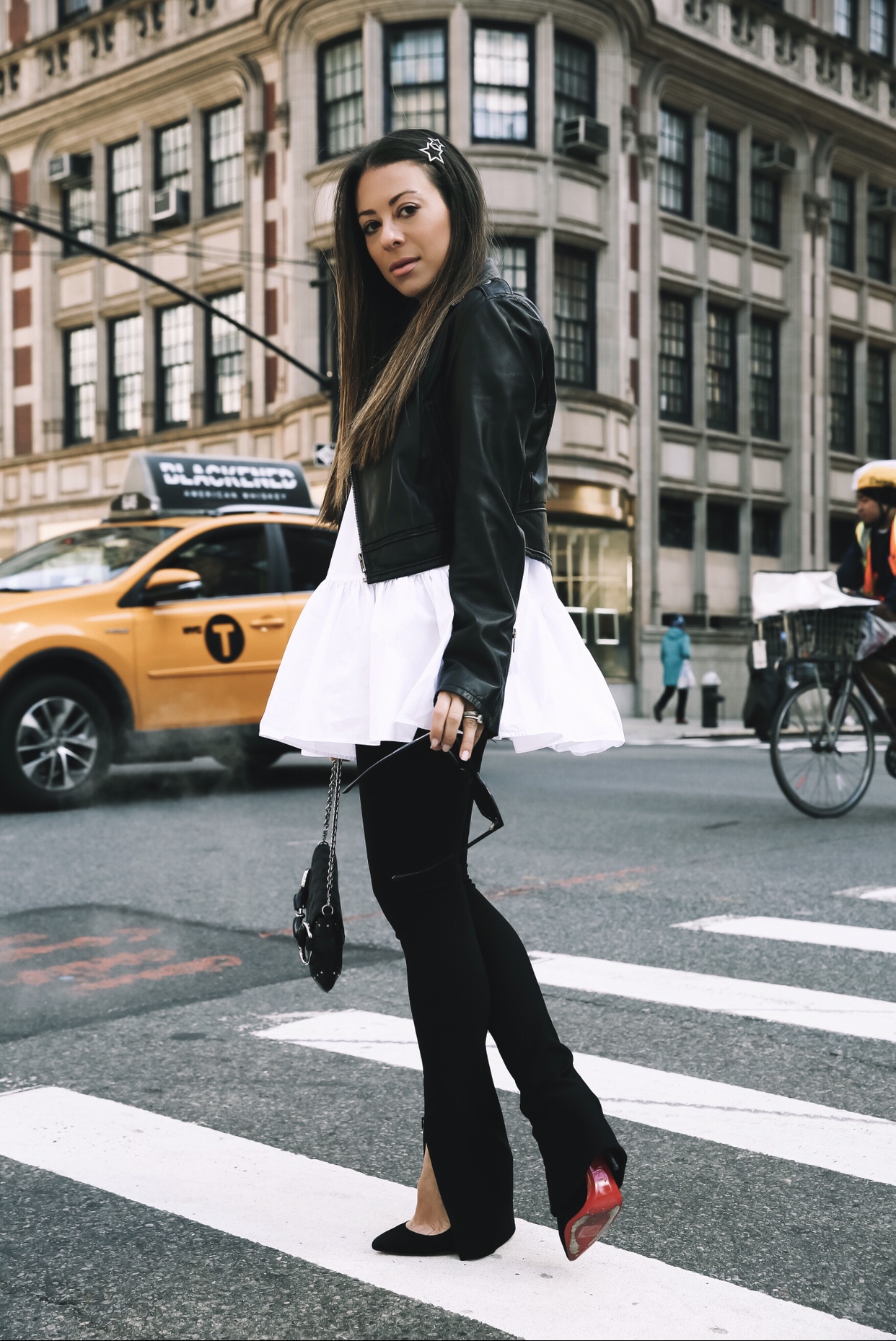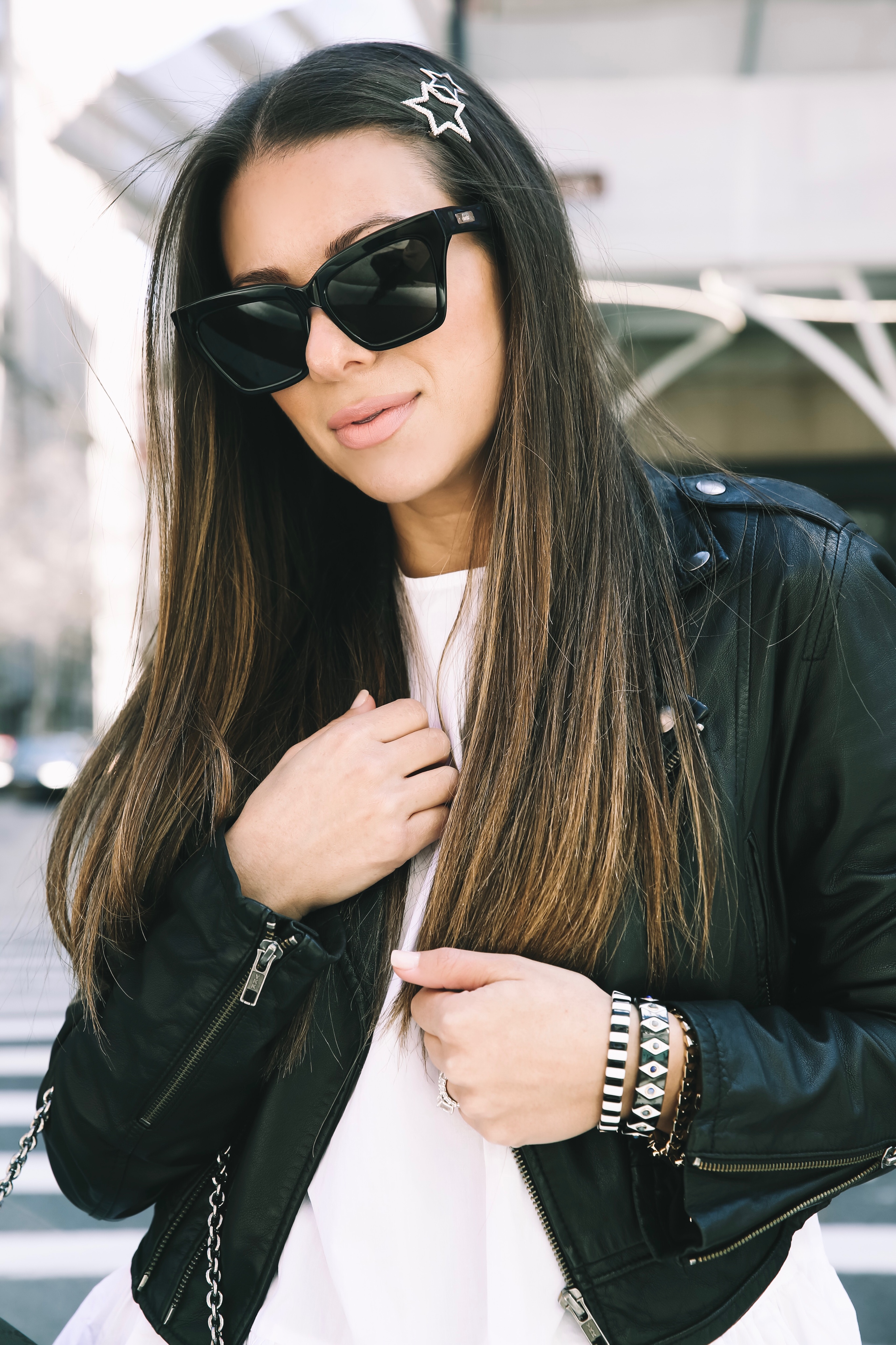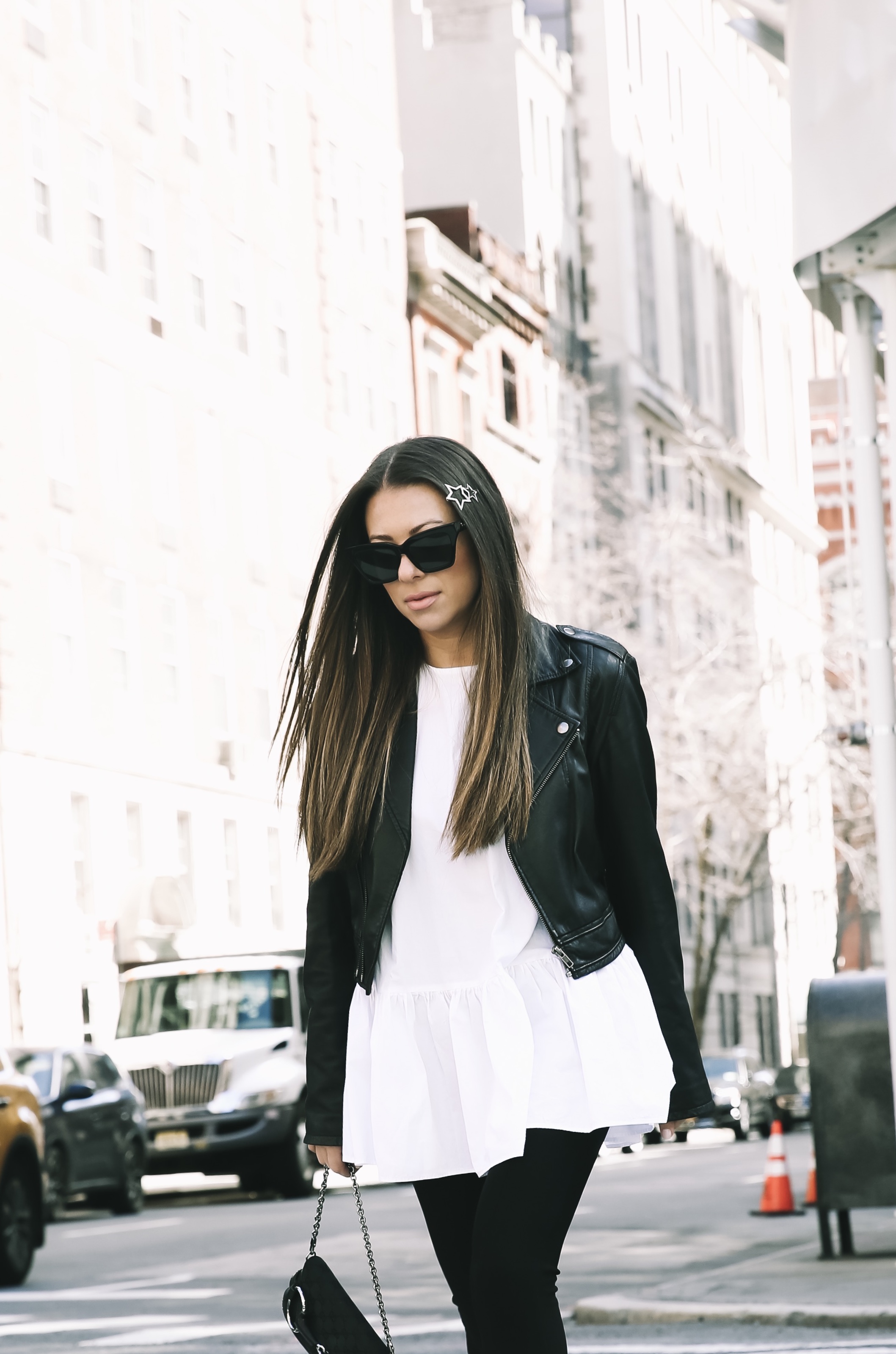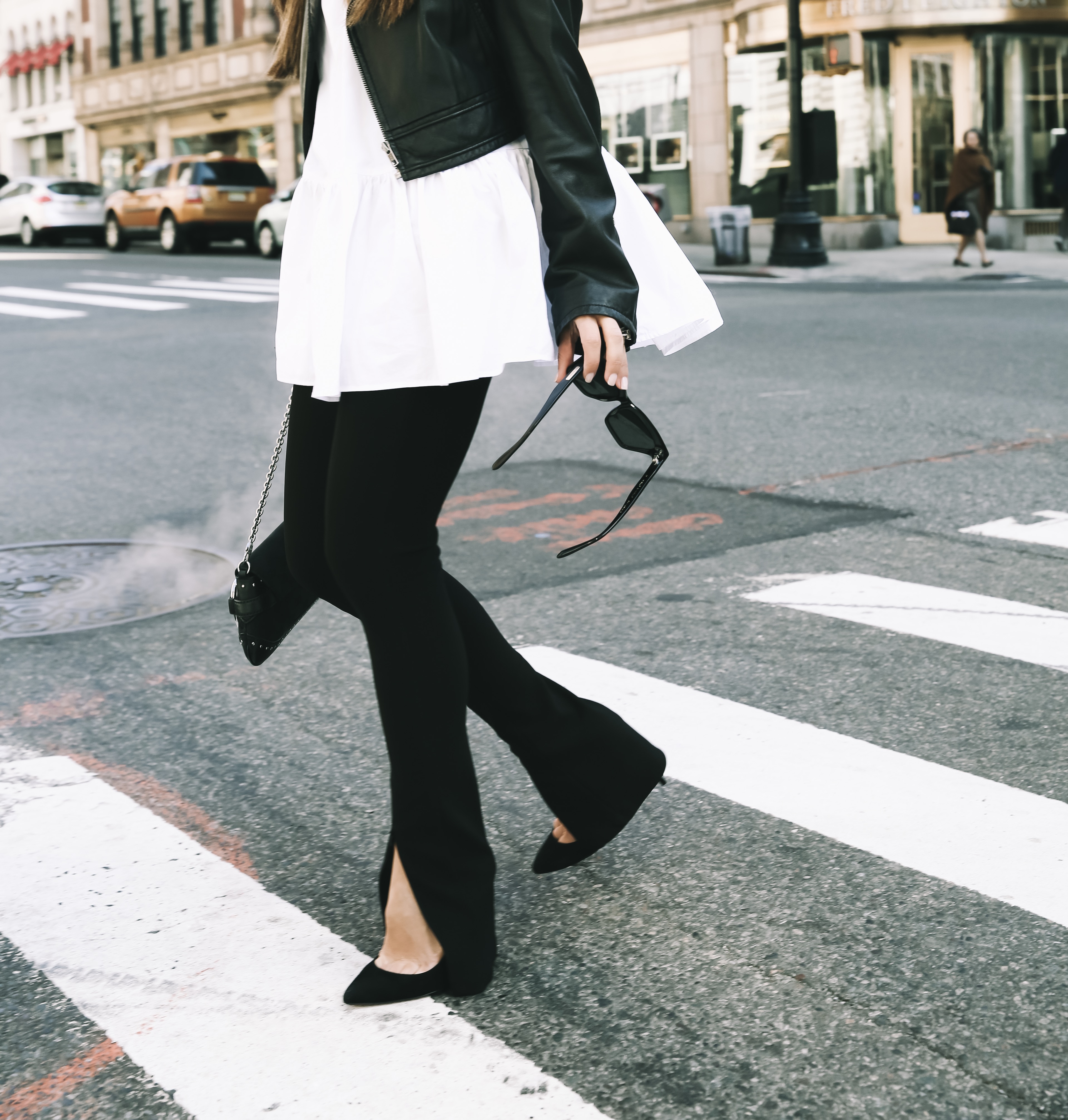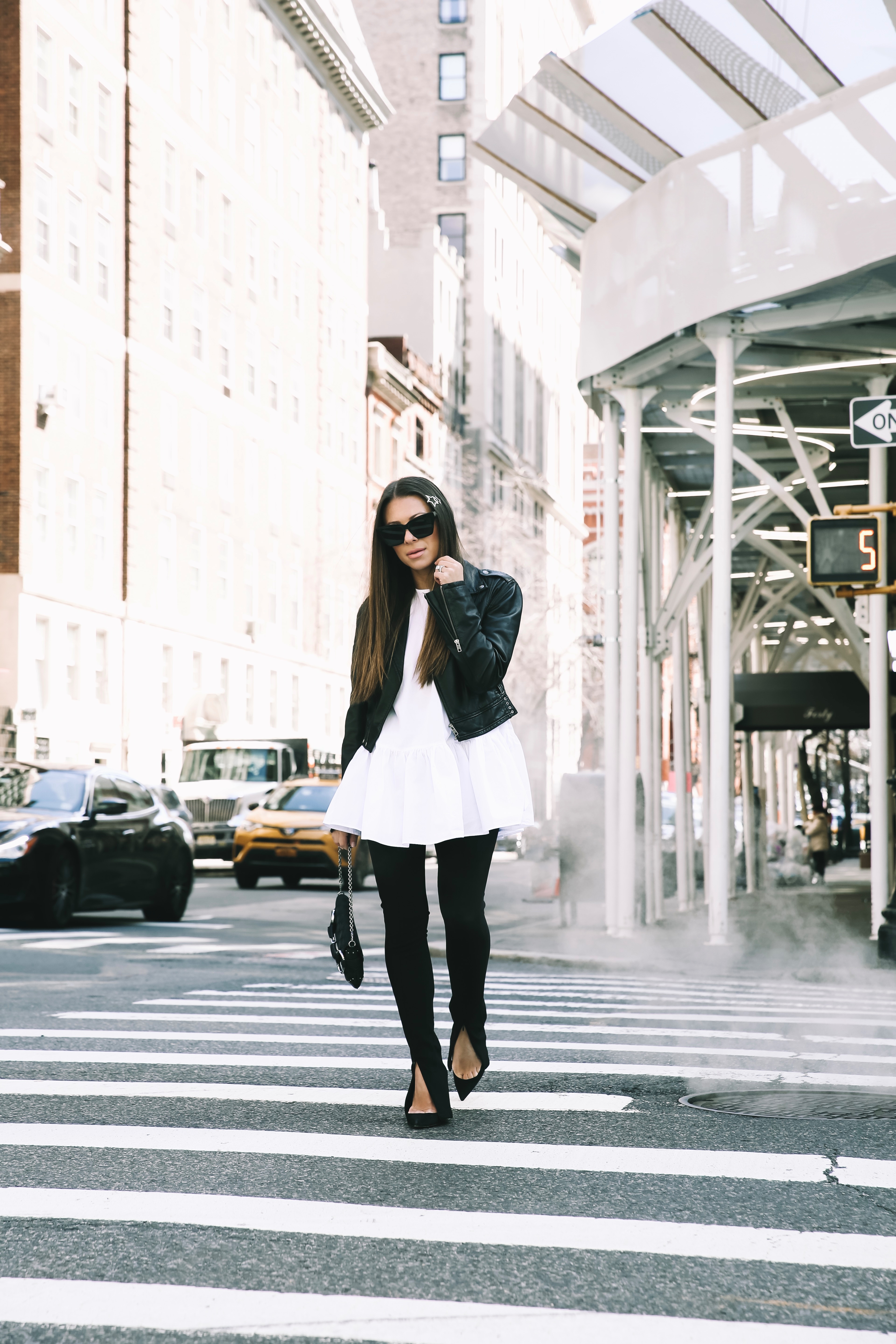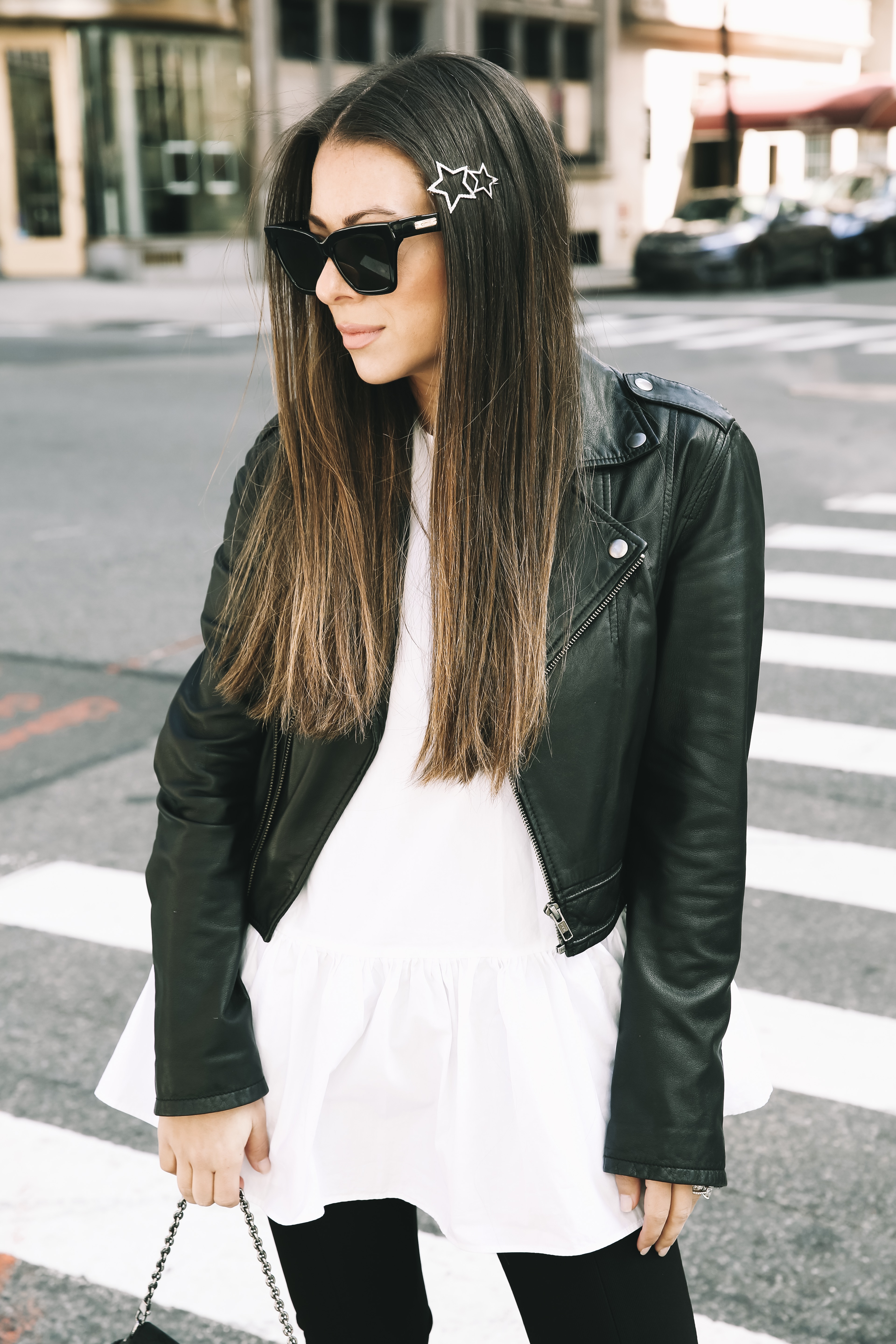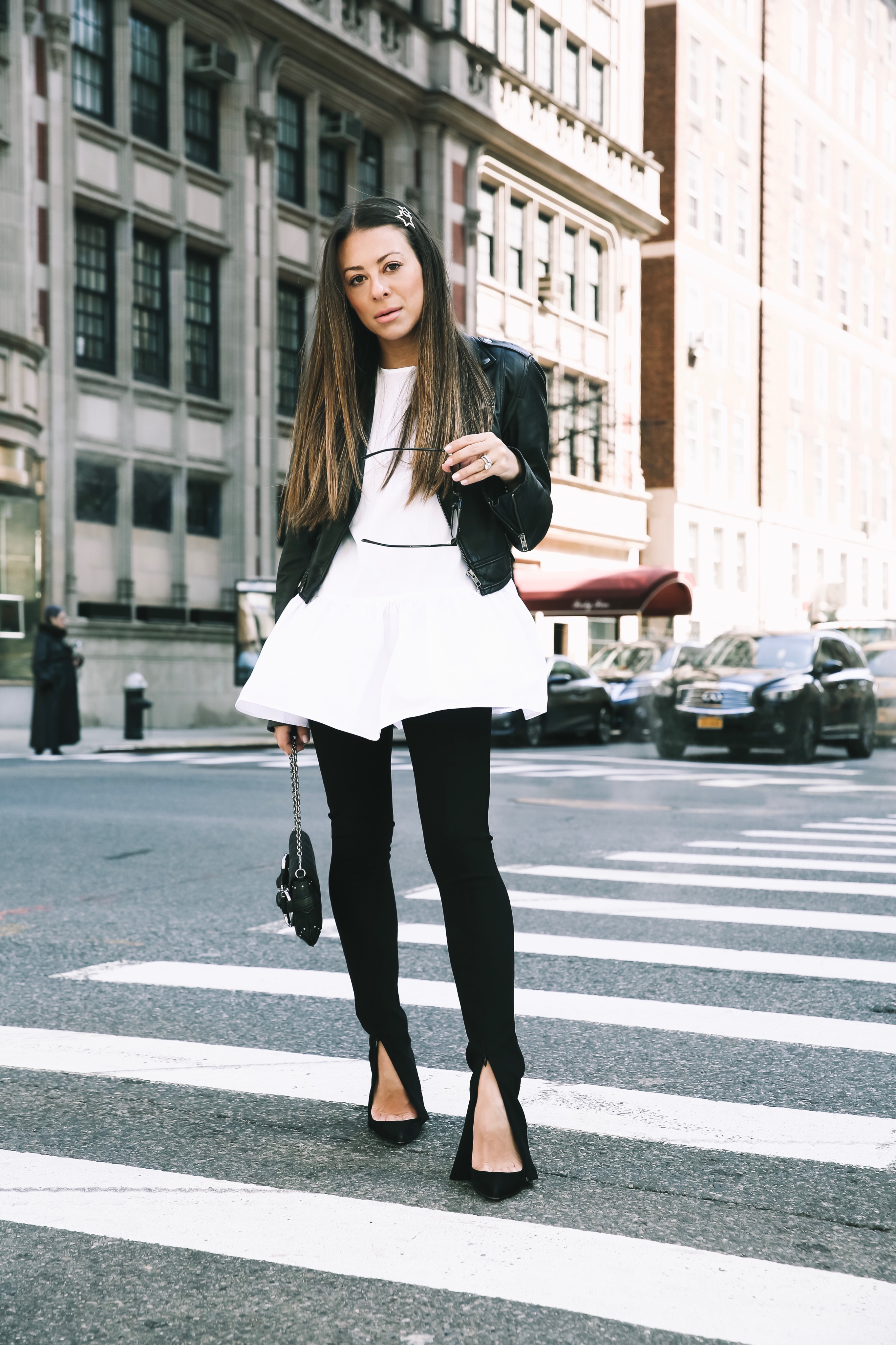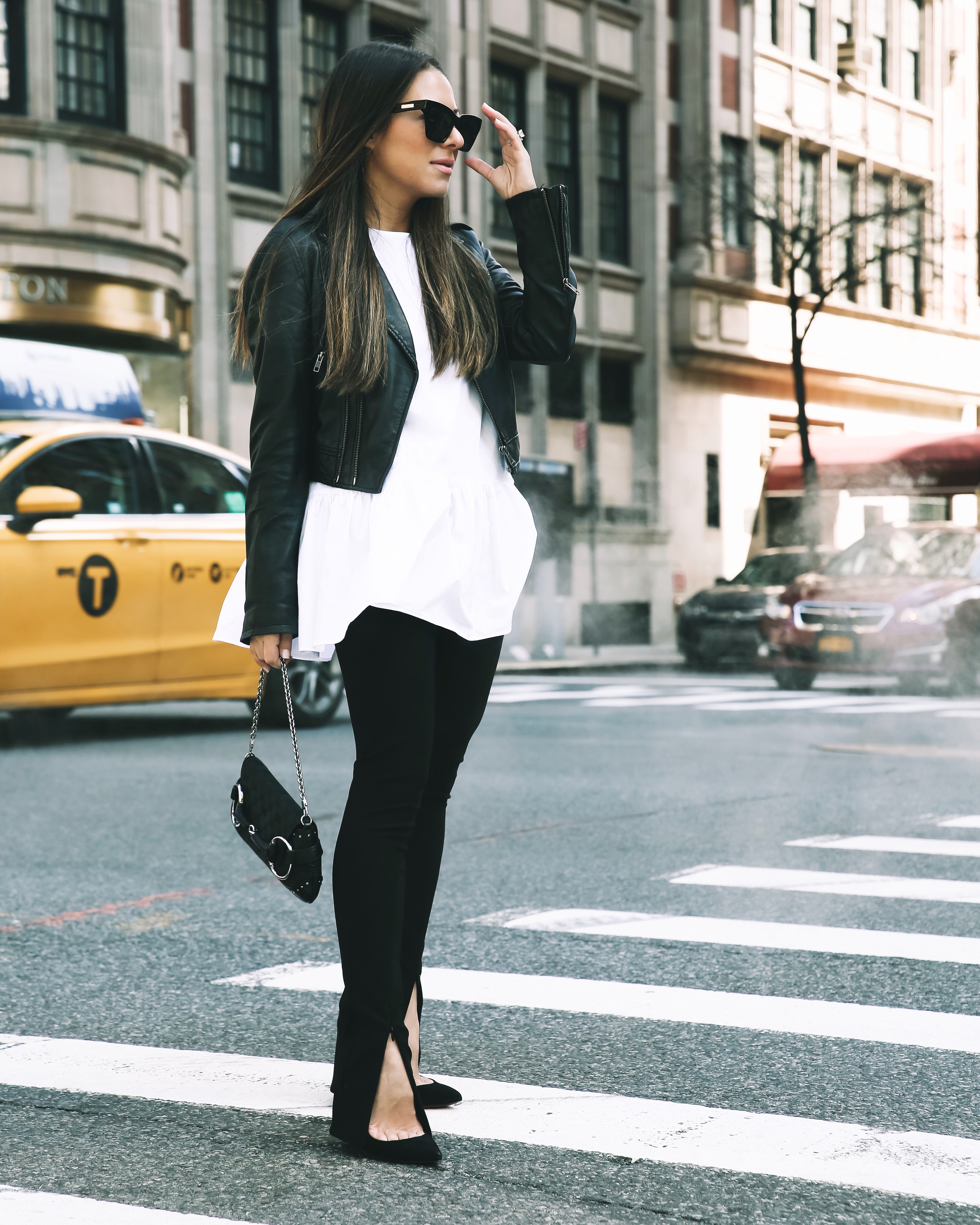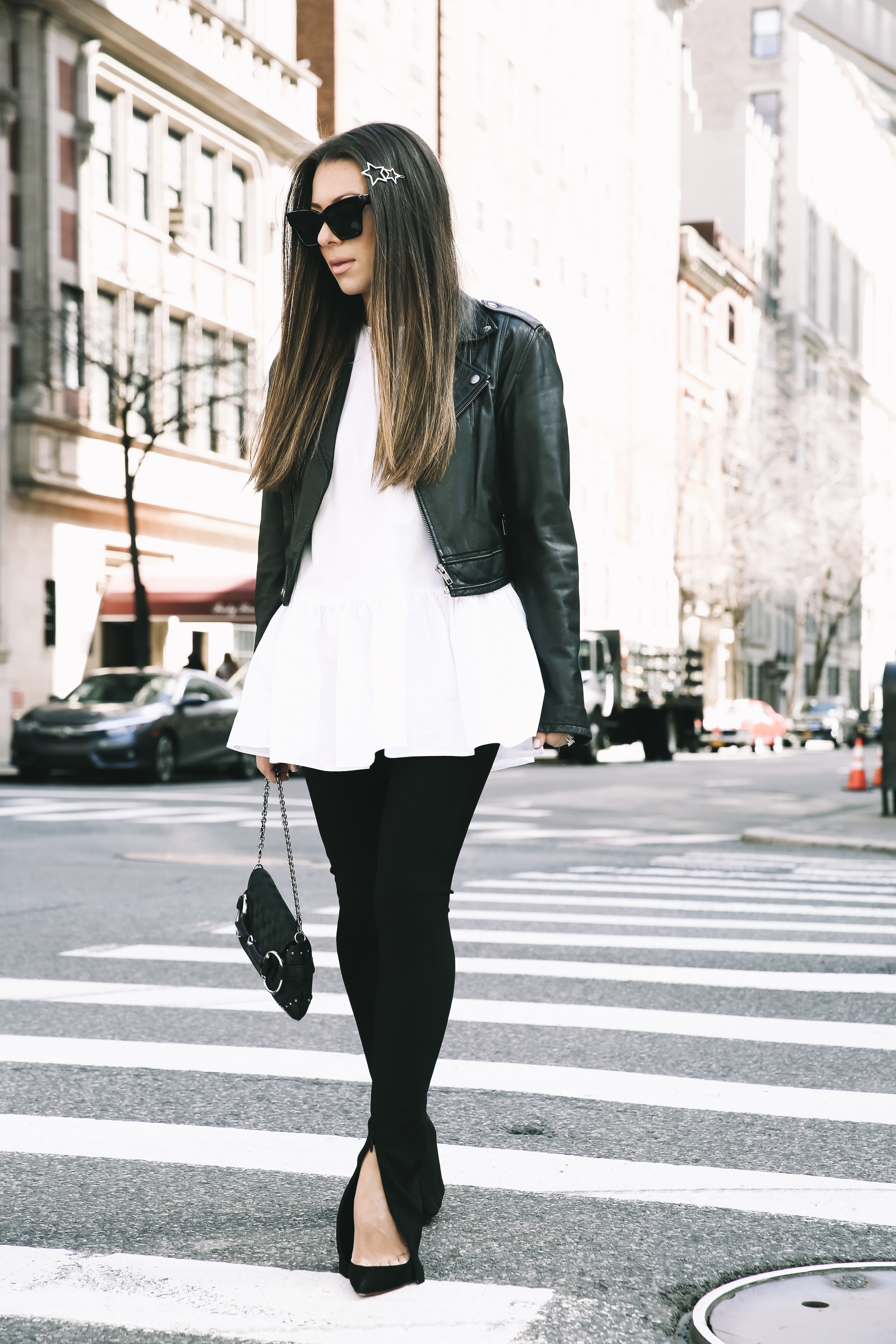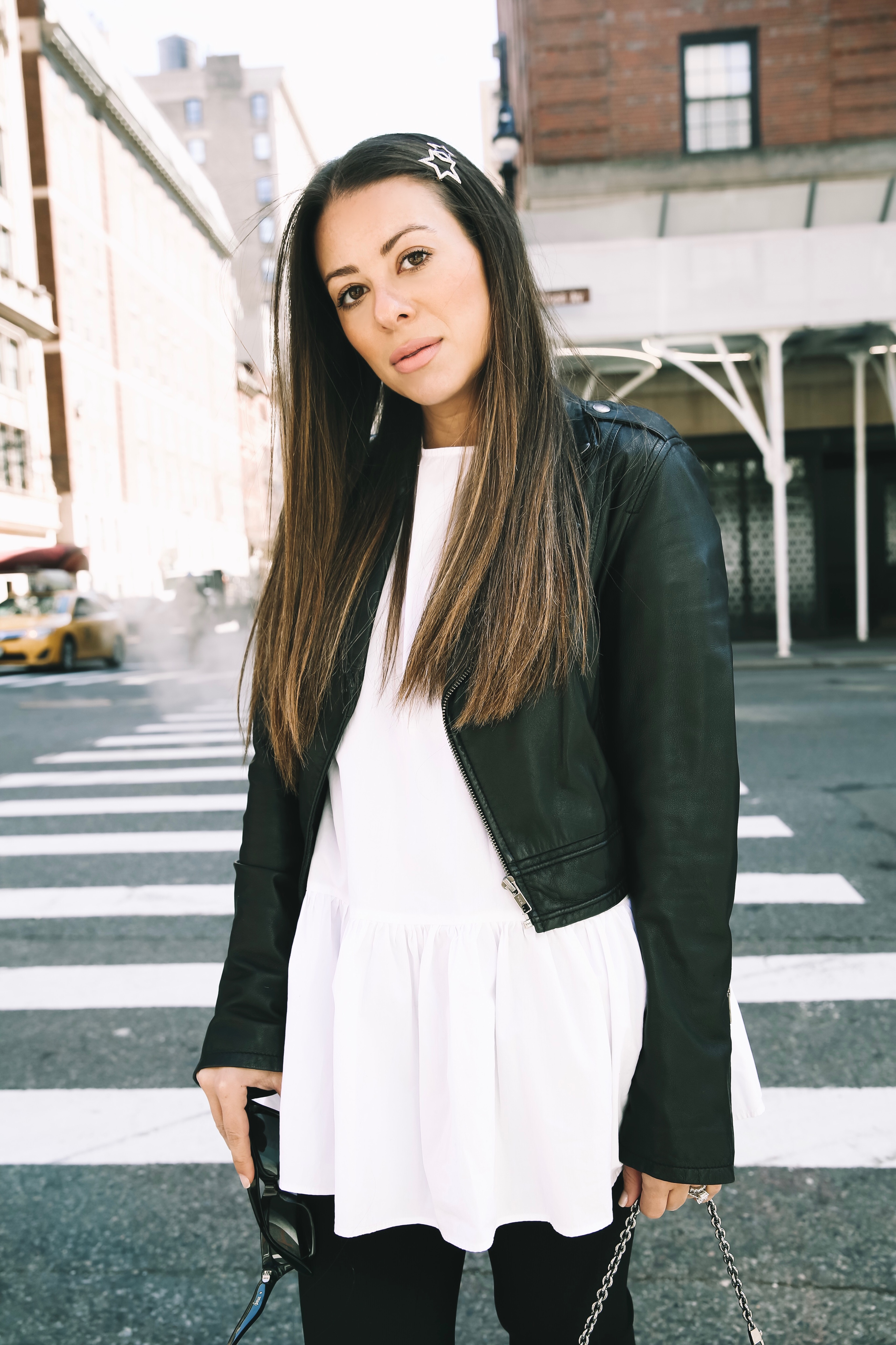 I always have loved this split front pant by The Row but could never afford the high price tag that came with them. I tend to always gravitate towards denim, but I was feeling like my wardrobe lacked a great black pant that could be worn for many different occasions and events. A great black pant is like a great black dress – every girl has to own at least one pair.
Zara must have been listening to my prayers (as they usually do!!!) and they released the most perfect split front double face stretch legging. I nearly fell off my desk chair when I saw them on the site… They check off every single box, and every single dream I had centered around all of the outfits I would style with them. I wore them to dinner with an oversized belted blazer, rocked them with a sweatshirt and sneakers on the weekend, and dressed them up in today's post! They are too good not to share, and I felt it was my civic duty to give everyone the link to the most amazing black pant (which look quite expensive in person) as they are under $30!!!!
The most versatile pant (insert happy dance) works for any upcoming interviews, date nights, casual saturdays in the neighborhood, fun sunday brunch, friday night drinks with the girls, bridal showers, cocktail parties, rehearsal dinners…. I honestly could name 10+ more different events this pant would be perfect for. Promise you – they are one of the best purchases I have made in a while!
Photography Hallie Geller