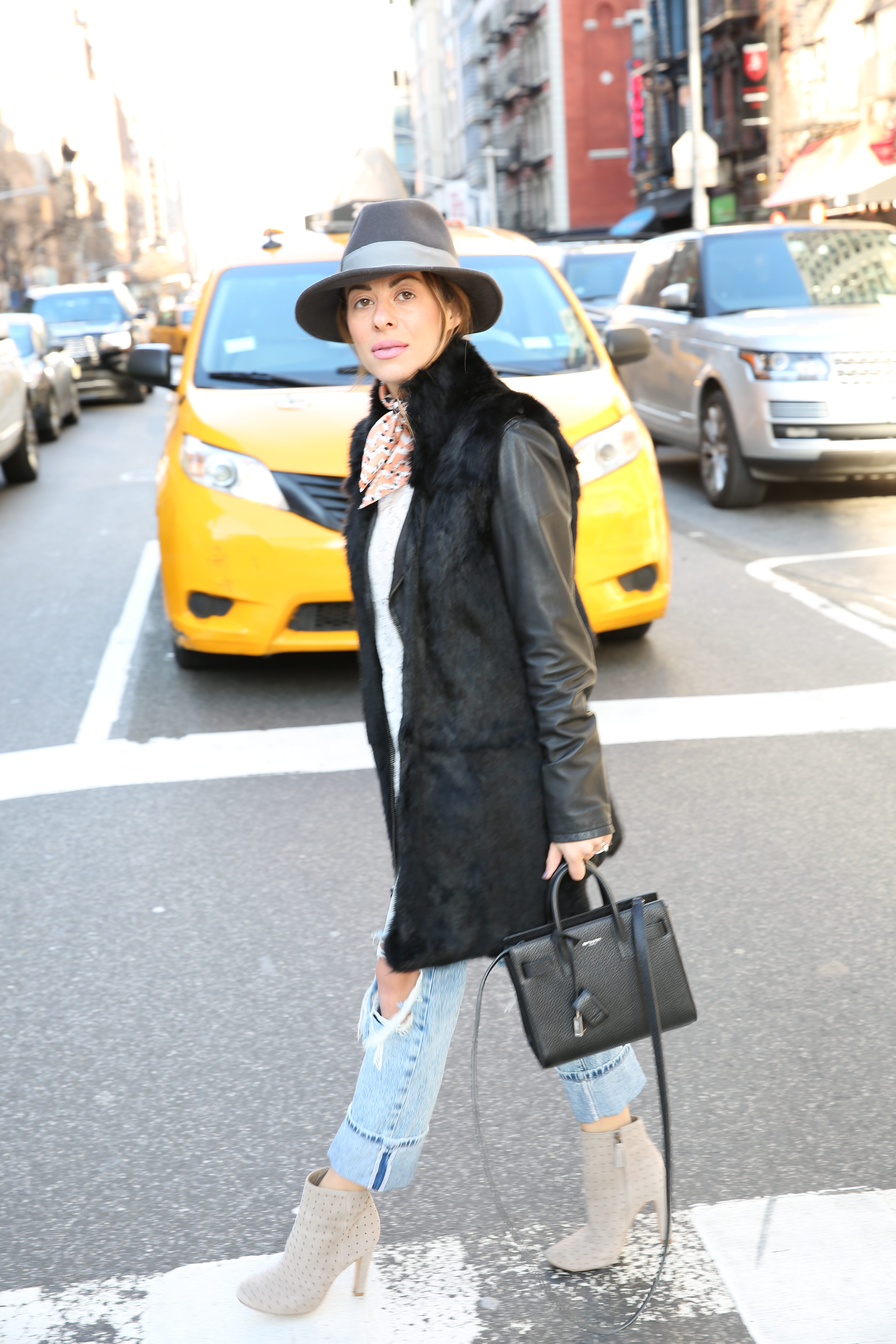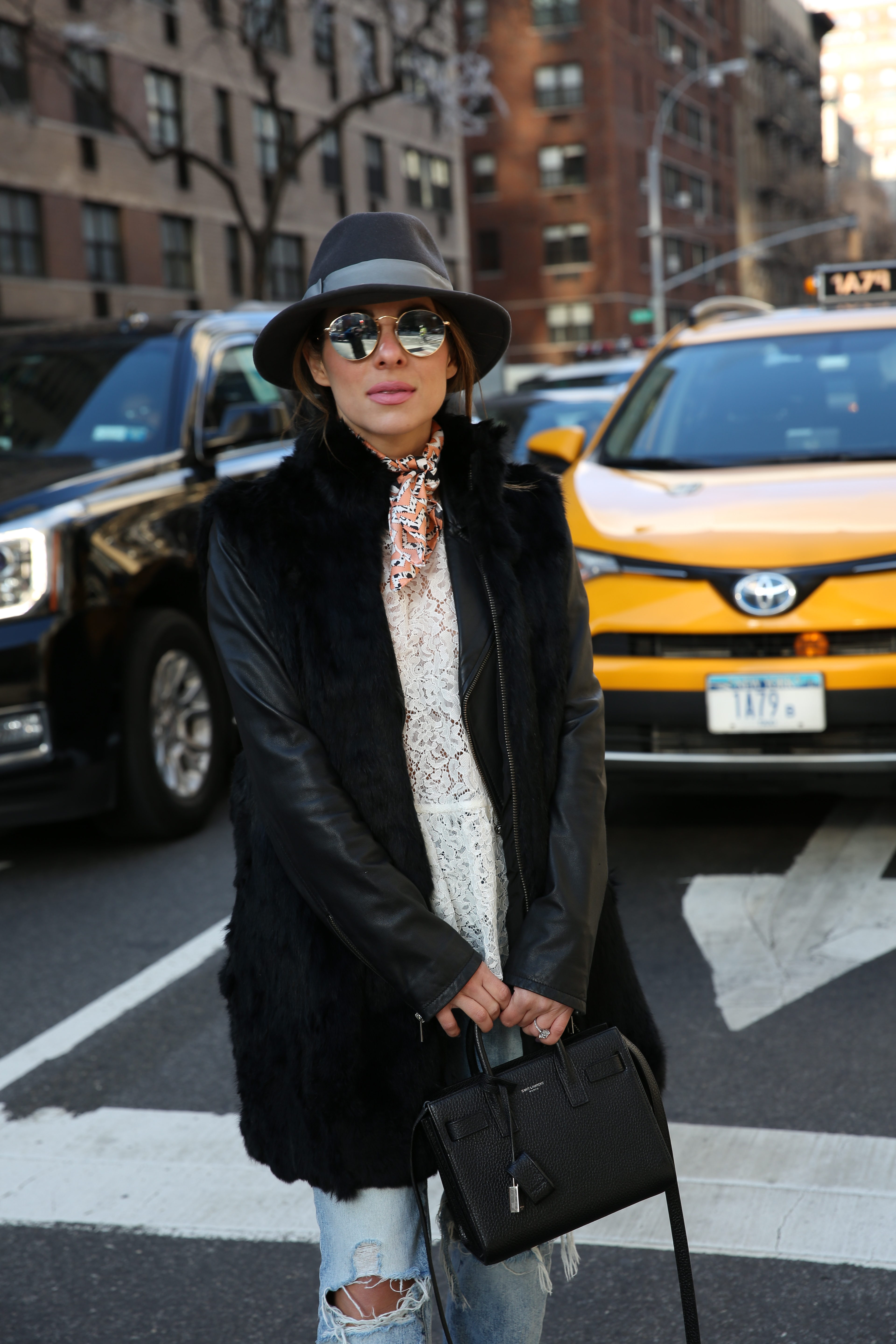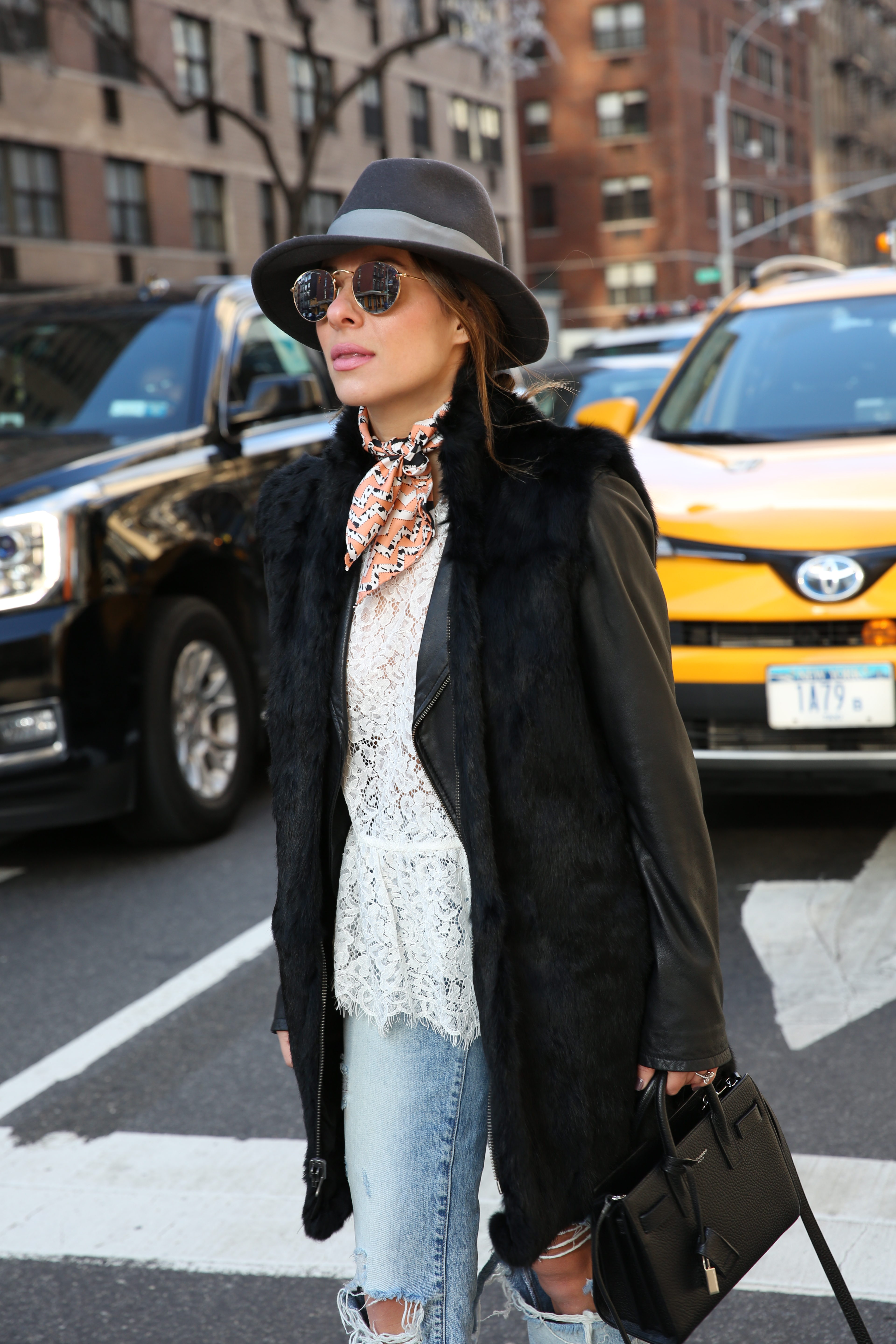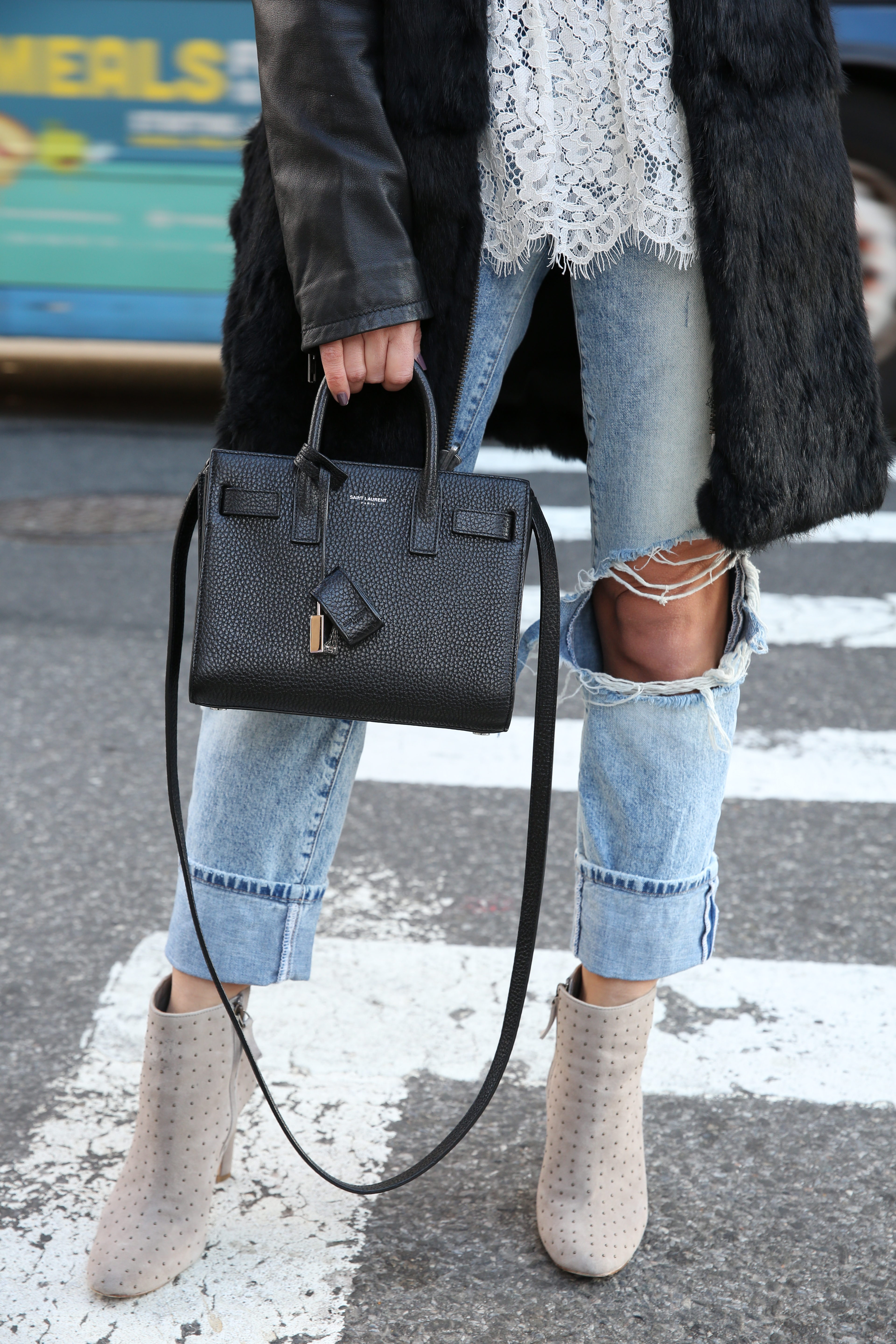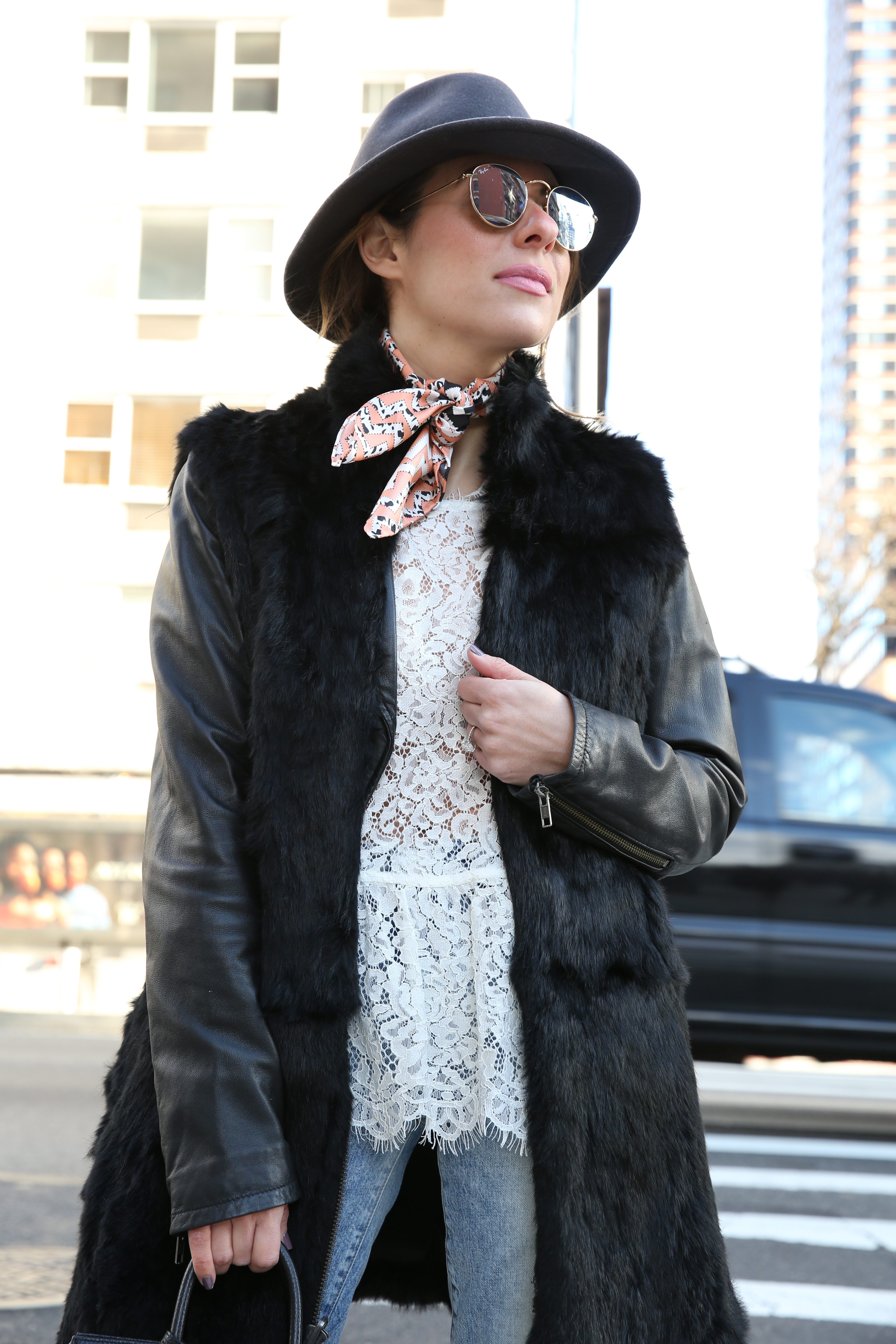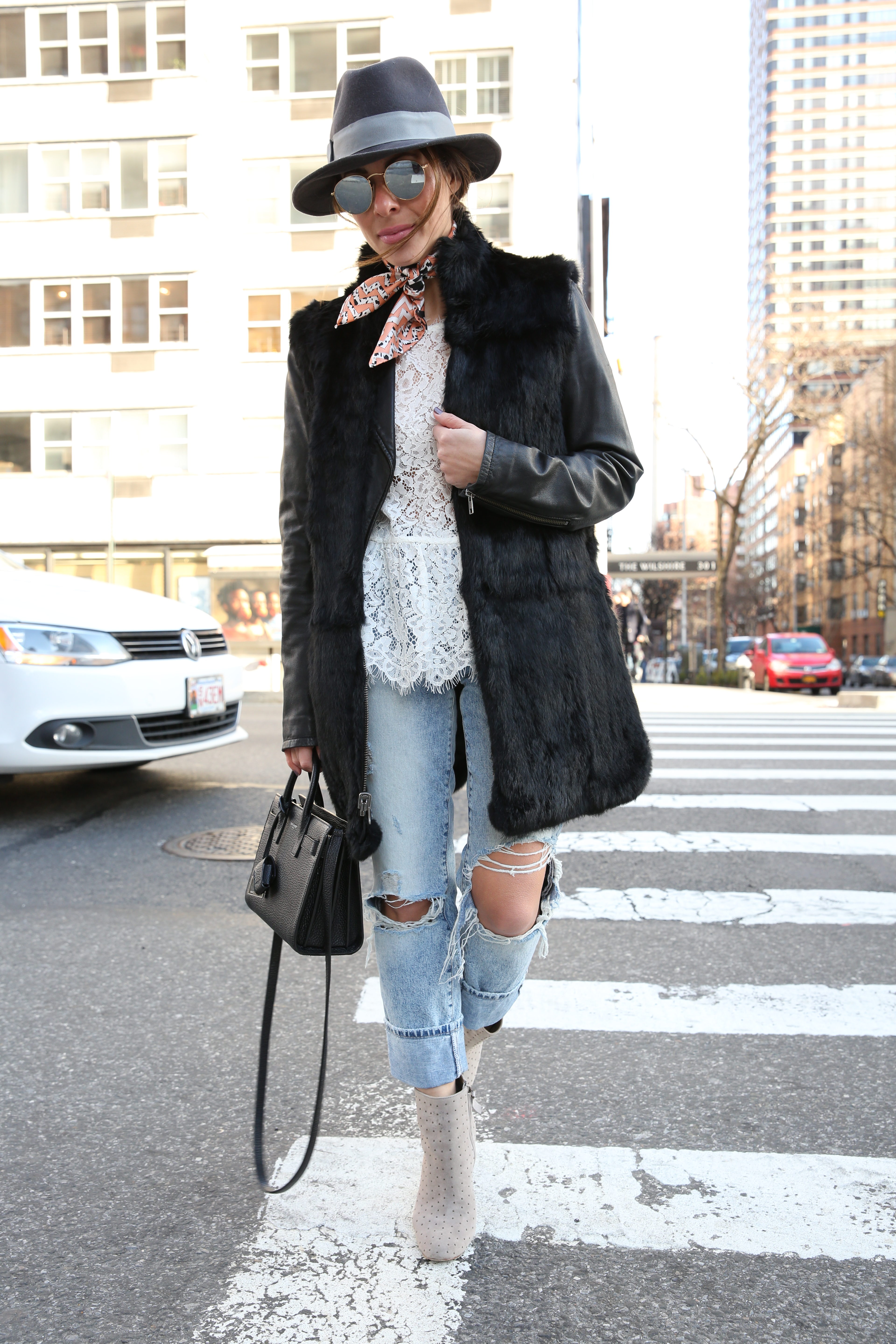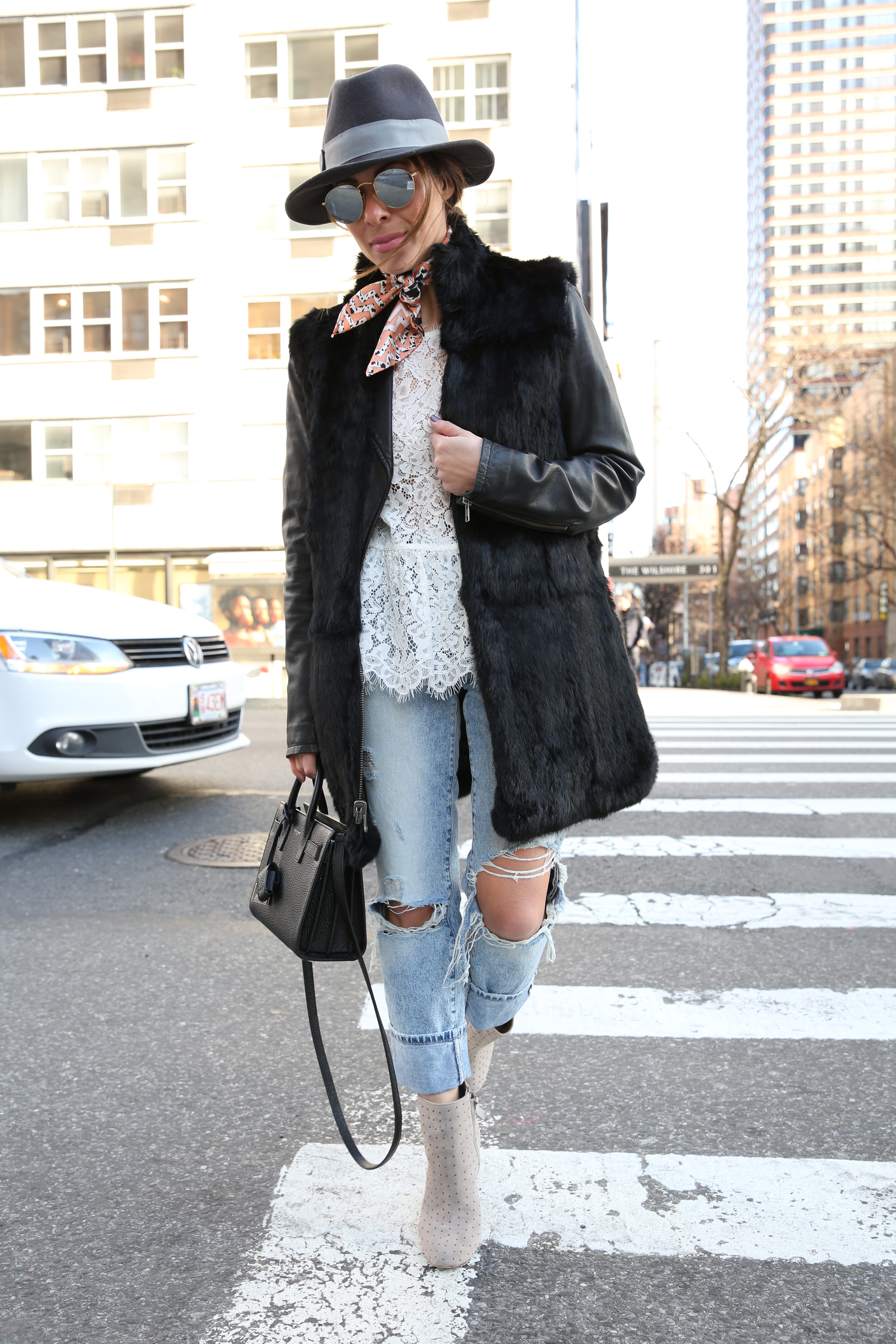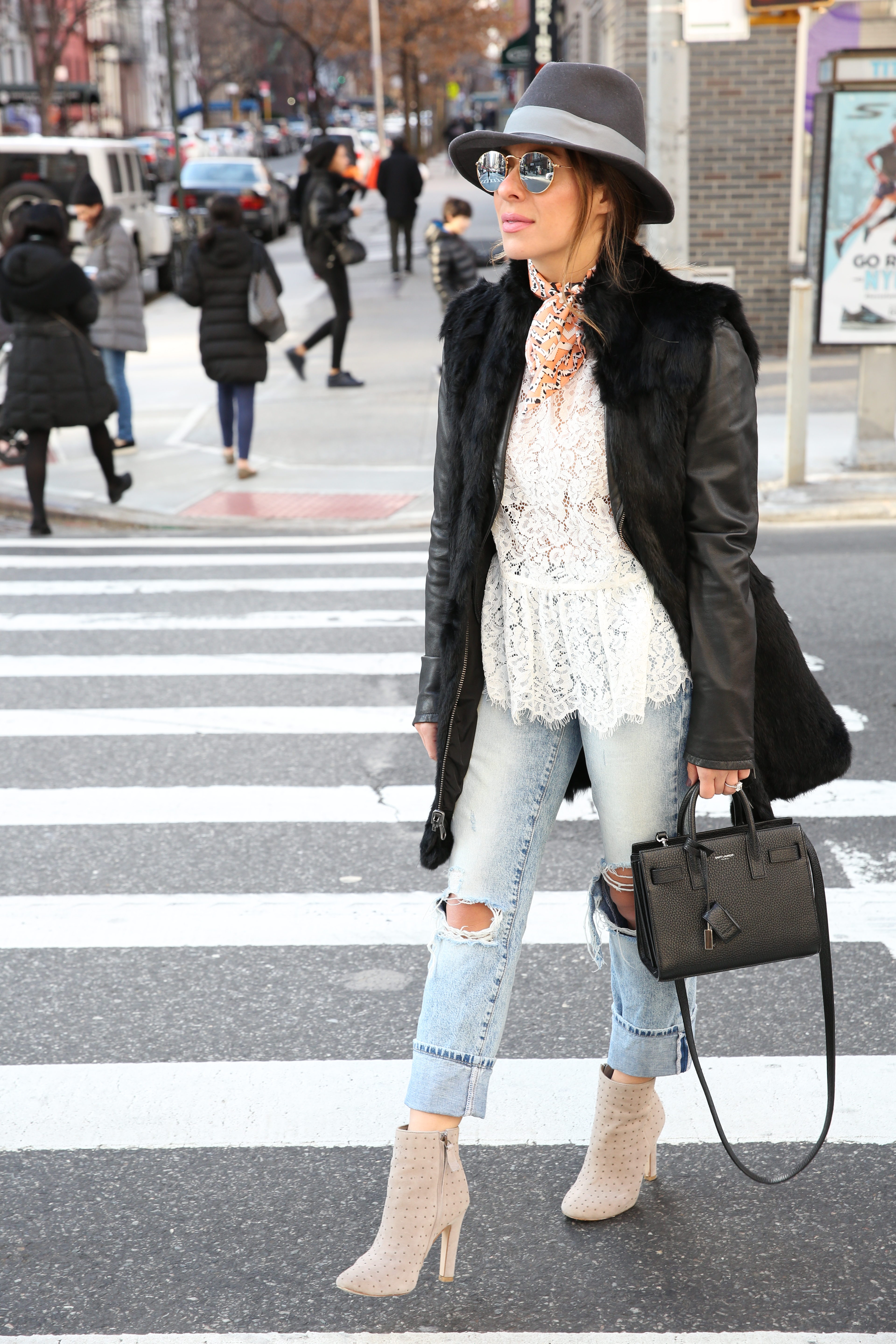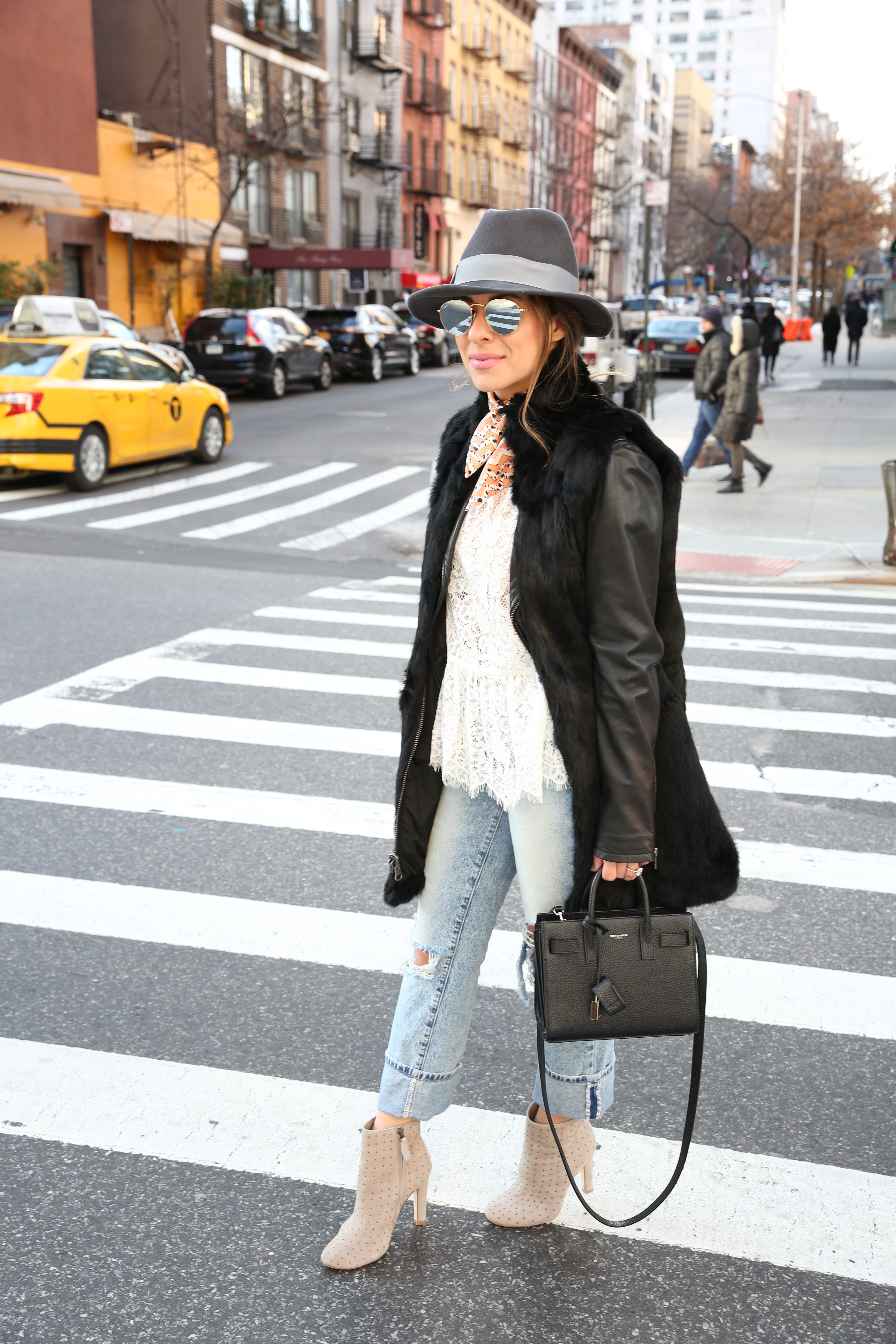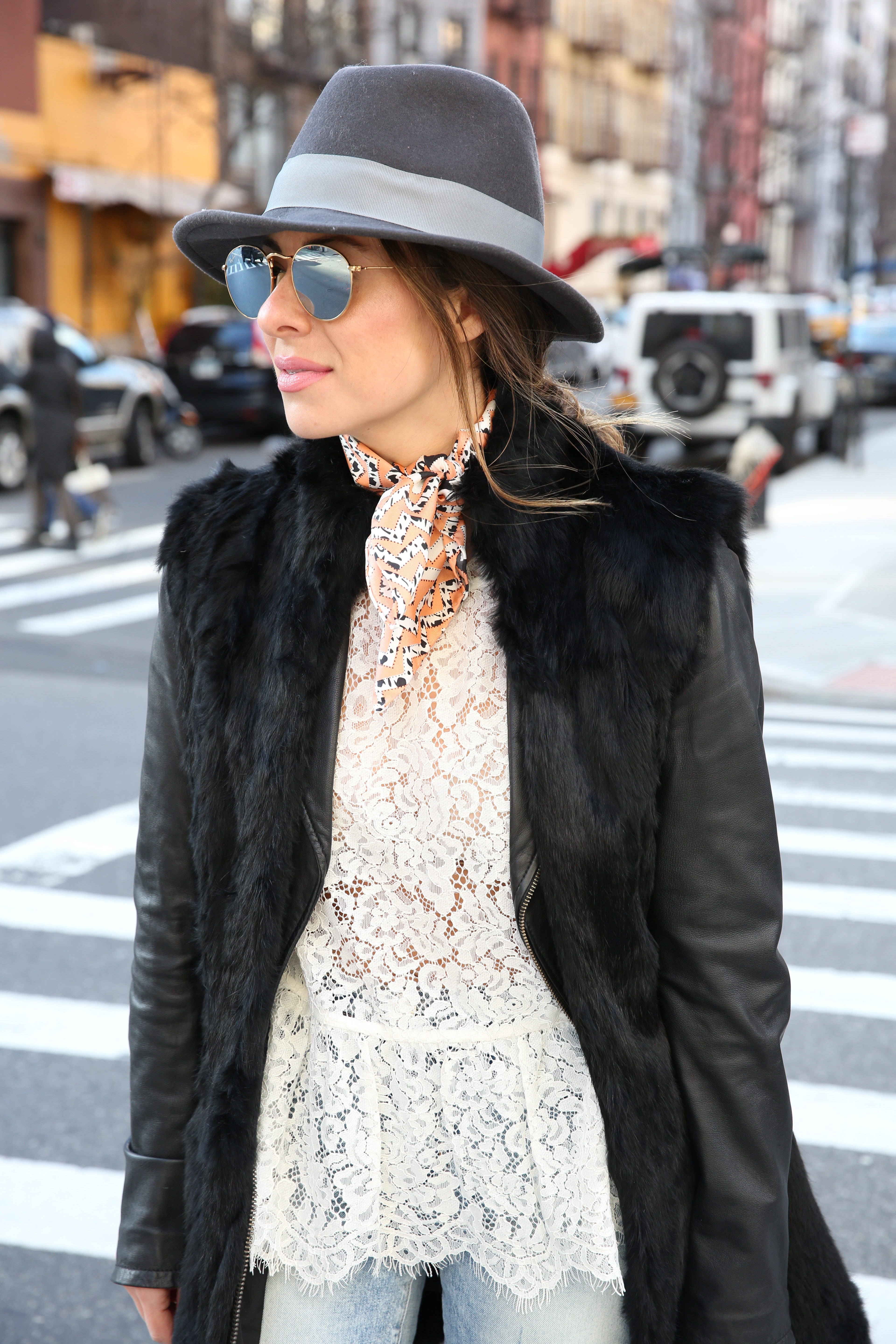 We are definitely experiencing a cold front in NY so what better time to incorporate a fur vest into my outerwear routine. I have tons of faux fur and real fur vests that I love to utilize throughout the Fall/Winter whether or not there is a coat over it. Lately, I've been throwing them over leather jackets, tweed blazers, and more to give the effect of a fur jacket. For instance — in this look it appears like I am wearing a fur jacket but it is really a leather jacket with a fur vest on top! There are so many fun ways to incorporate pieces throughout the colder months by layering and building contrast on top of each piece.
Aside from utilizing fur vests throughout the colder months, one thing I will never give up on are my lace pieces. I absolutely adore everything lace – the femininity and delicate way it falls really makes it one of my favorite fabrications. I love to layer lace under sweaters, with collared blouses (as seen here) and of course just wear it simply with a pair of jeans. Although I got away with this look wearing just a nude bra, I typically layer with a Joie cami (which are under $30!) This particular lace peplum blouse is my new go-to…. if only you could feel how soft and stretchy this lace is! I am obsessed (and must style it with a cropped sweater ASAP!!!)
Shop my entire look below 🙂 x A
Lace Top: Joie / Jeans: Current Elliott / Neck Scarf: Vintage (I love this one too!) / Vest: LaRok (Similar) / Jacket: Joie / Booties: Joie / Bag: Saint Laurent / Hat: Hat Attack NYC c/o Intermix (Similar) / Sunnies: Ray Ban 

MONDAY MOTIVATION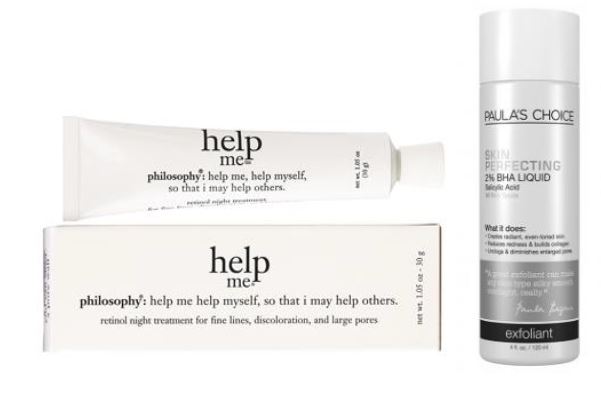 Keeping my skin glowing, fresh, and moisturized through the winter is not always the easiest. I recently came across my new miracle product thanks to Birchbox and probably finished the small tester bottle within days. If it weren't for my monthly subscription box I would NEVER have even heard of the brand, Paula's Choice. I cannot begin to tell you guys how amazing this exfoliant is…. my skin has never been clearer or smoother. After I wash my face I put on some of the exfoliant with a cotton square. In combination with Paula's Choice Exfoliant my next essential would be Philosophy's Help Me which is an age-fighting overnight treatment with Retinol. I am no stranger to the sun and there was one dark spot on my cheek I could not get my eyes off. I swear to you guys, this is not sponsored, I started using this product every night and the spot has TOTALLY faded…. It is one of the most gentle products I've used and now that I am addicted I put it all over my face to keep my complexion even toned and flawless.
Would love to hear if you are all interested in a future Winter beauty post, please leave comments! xx