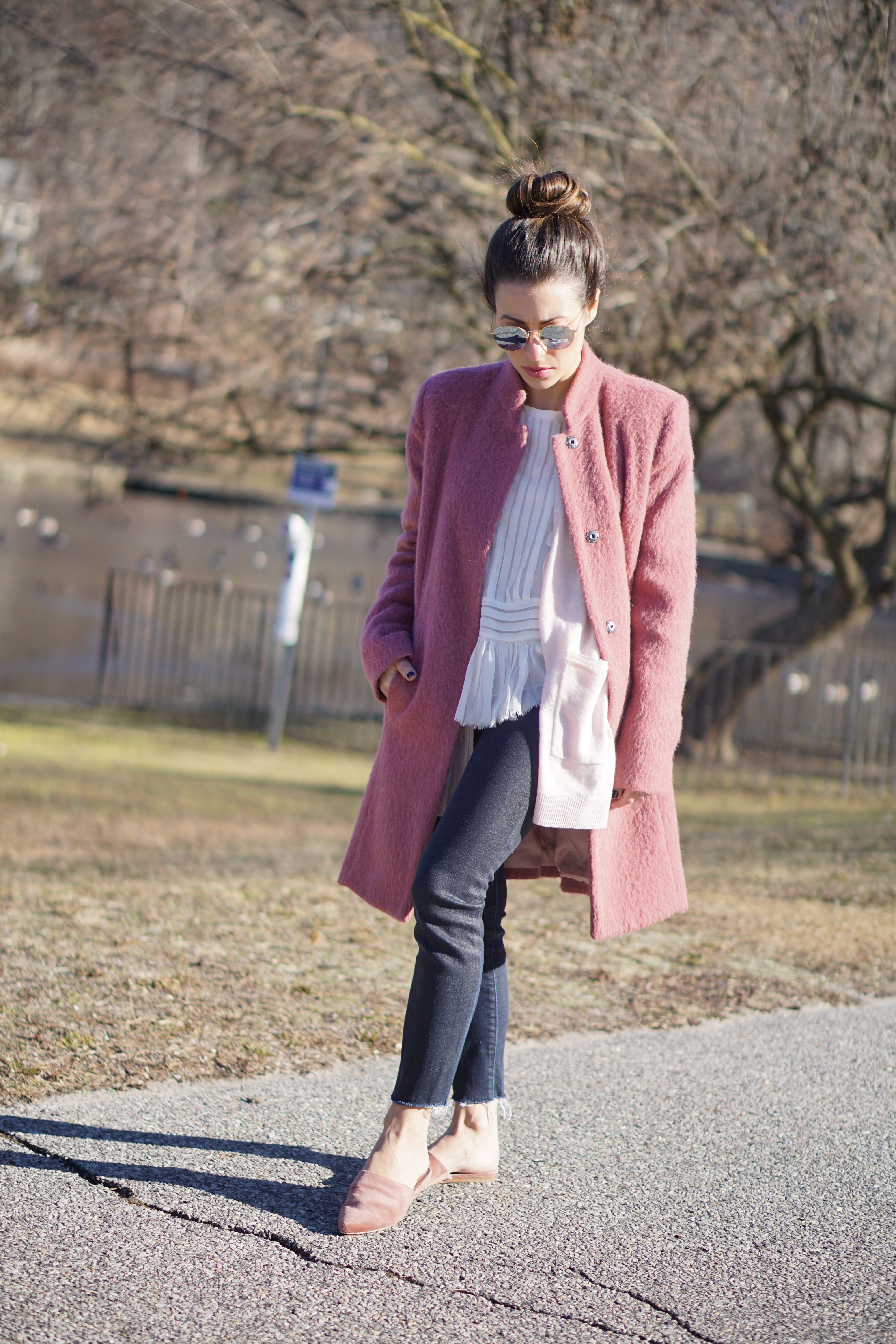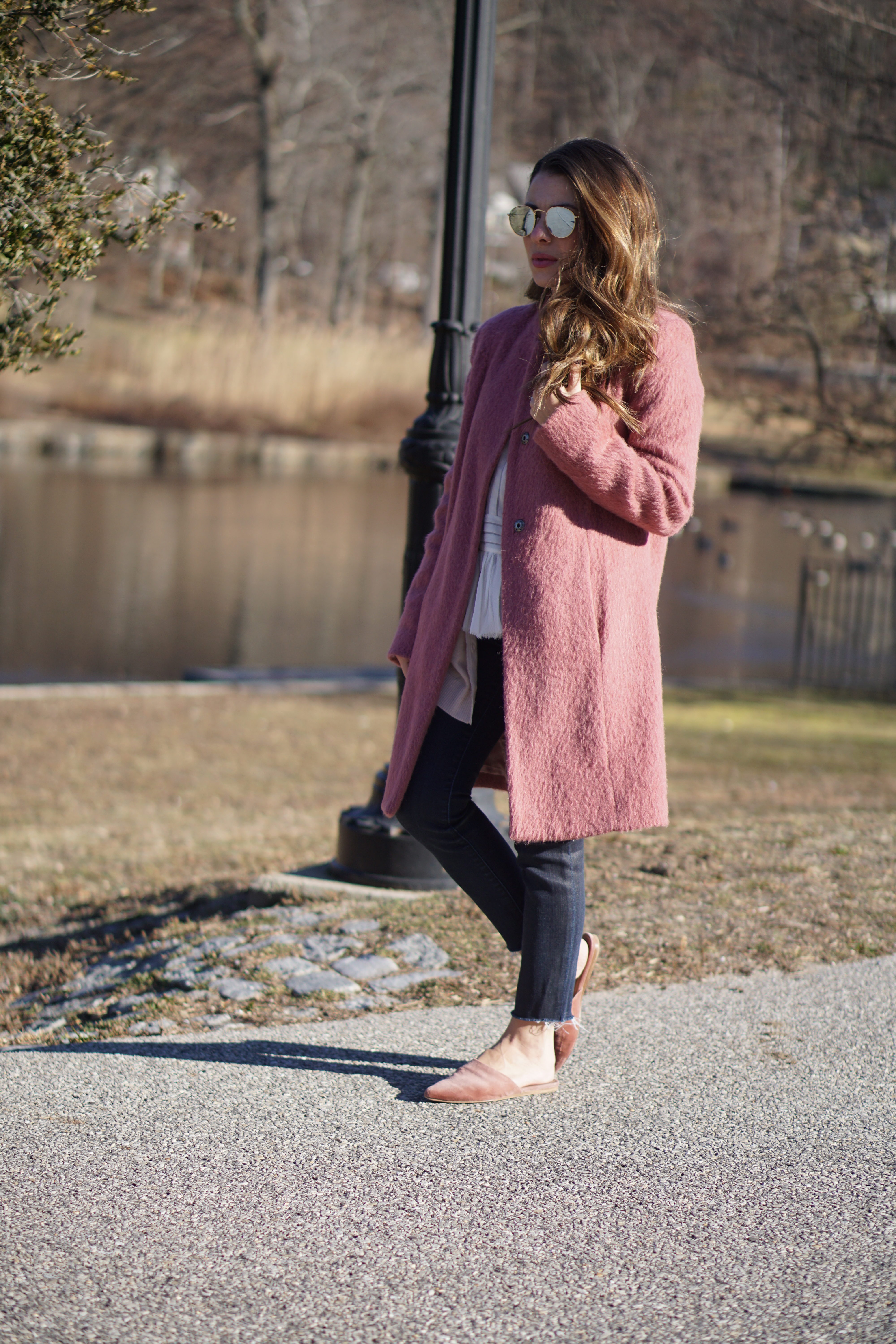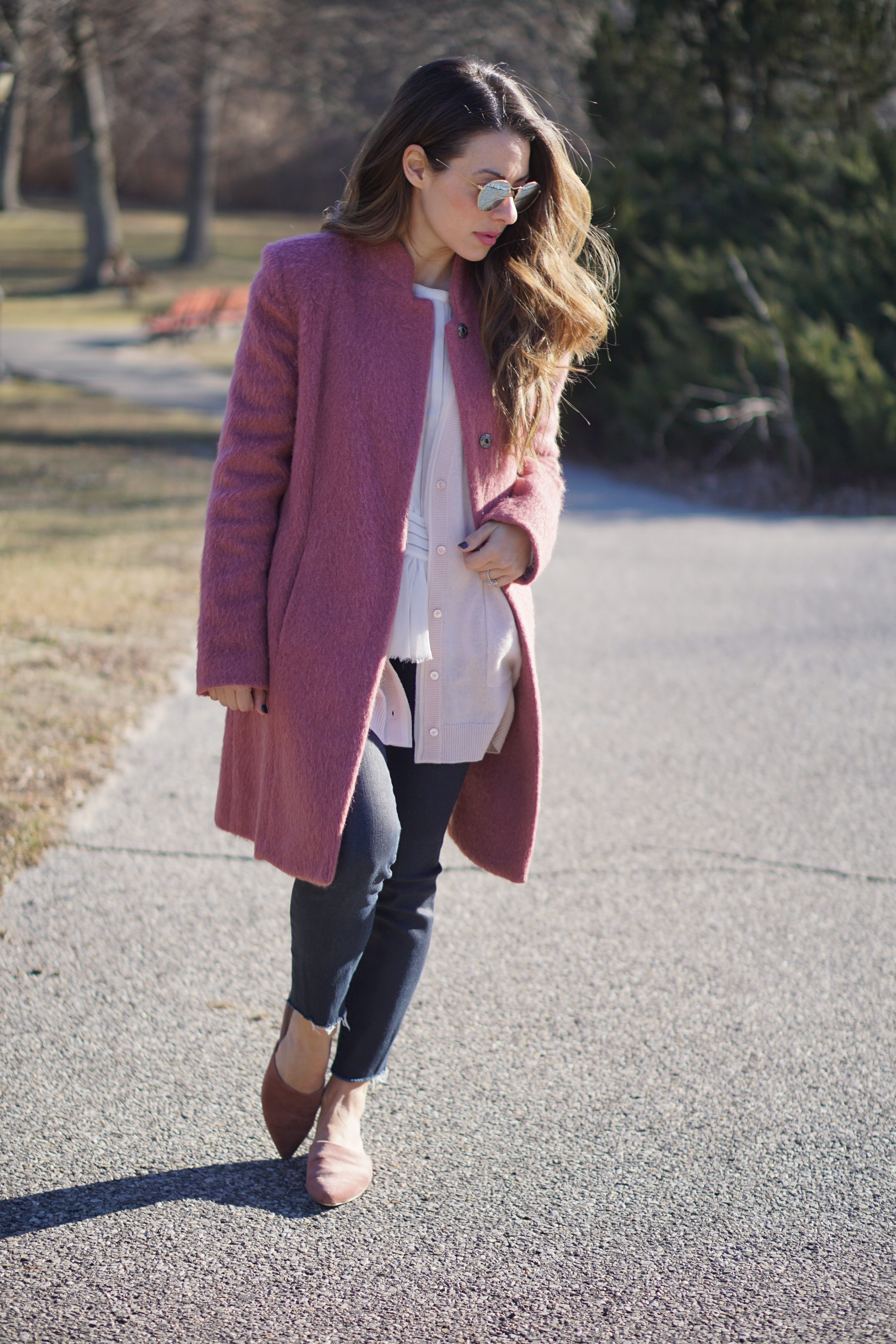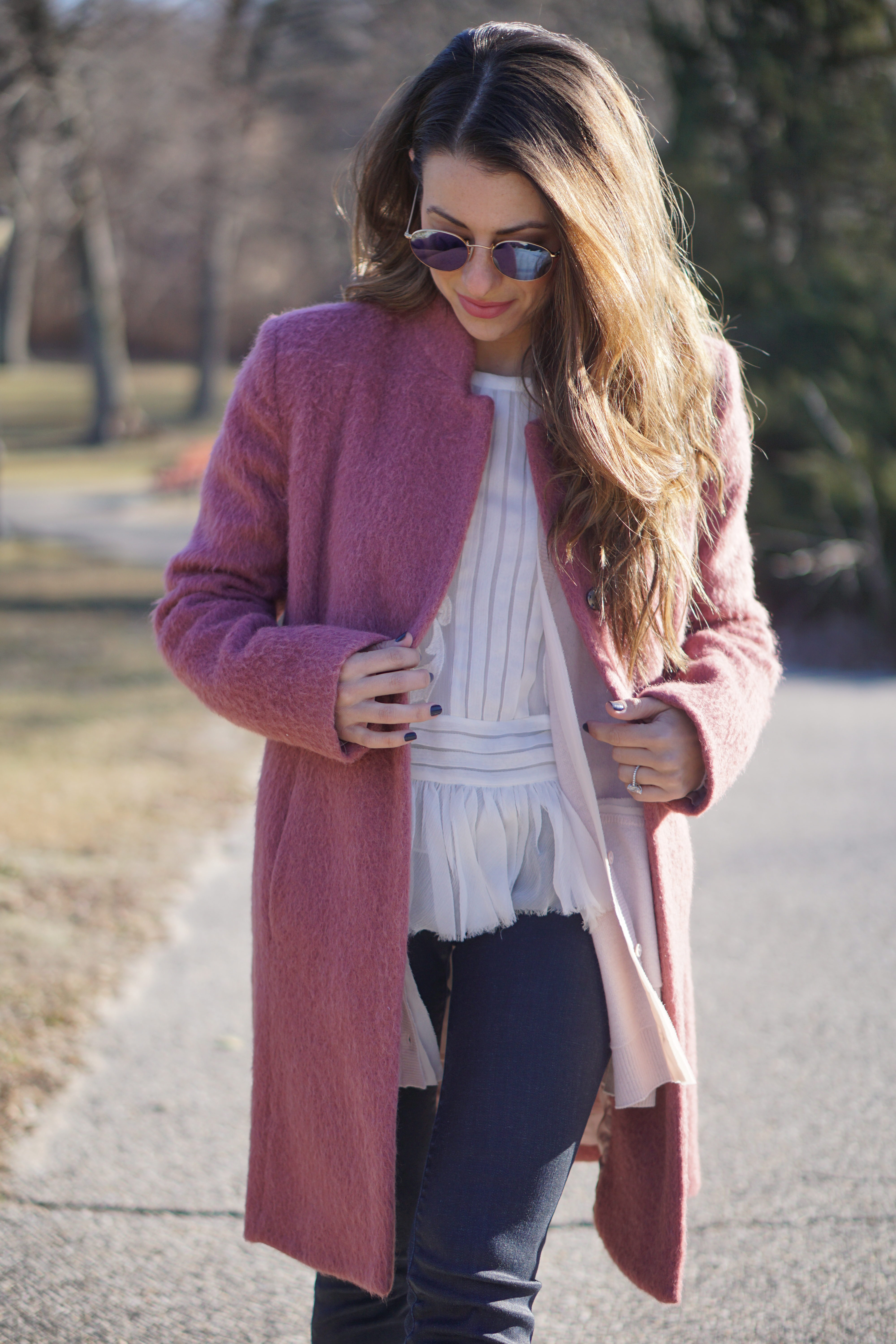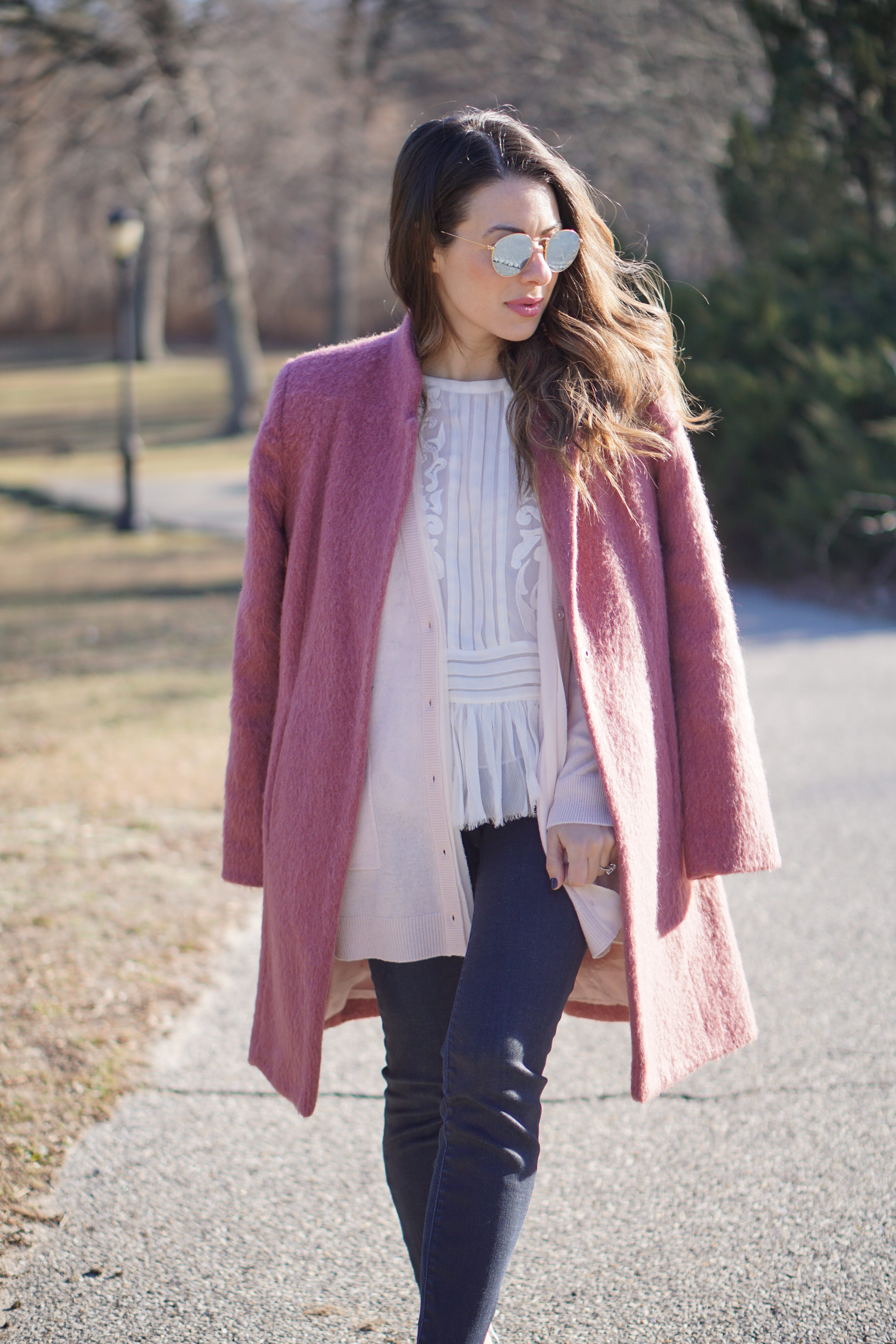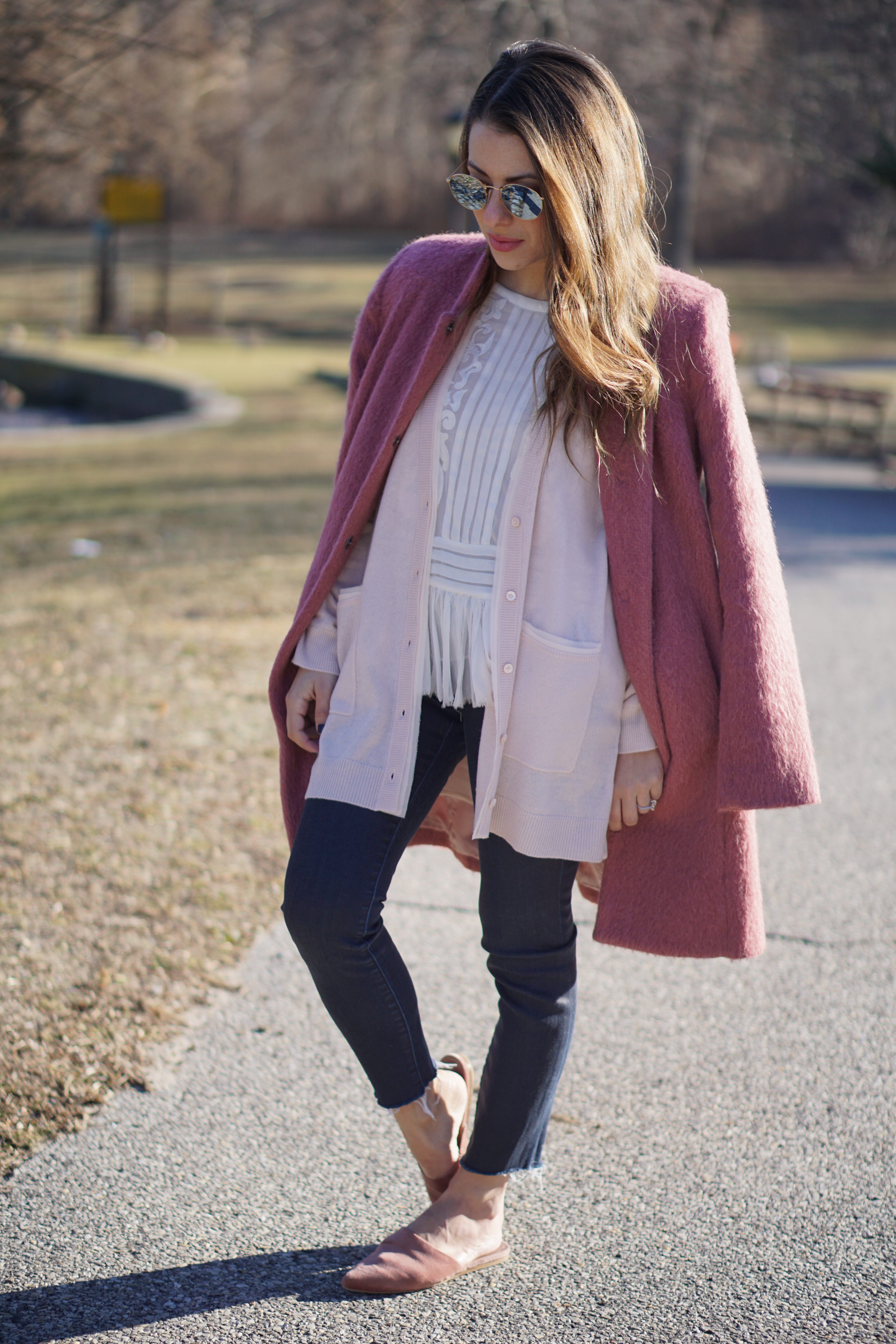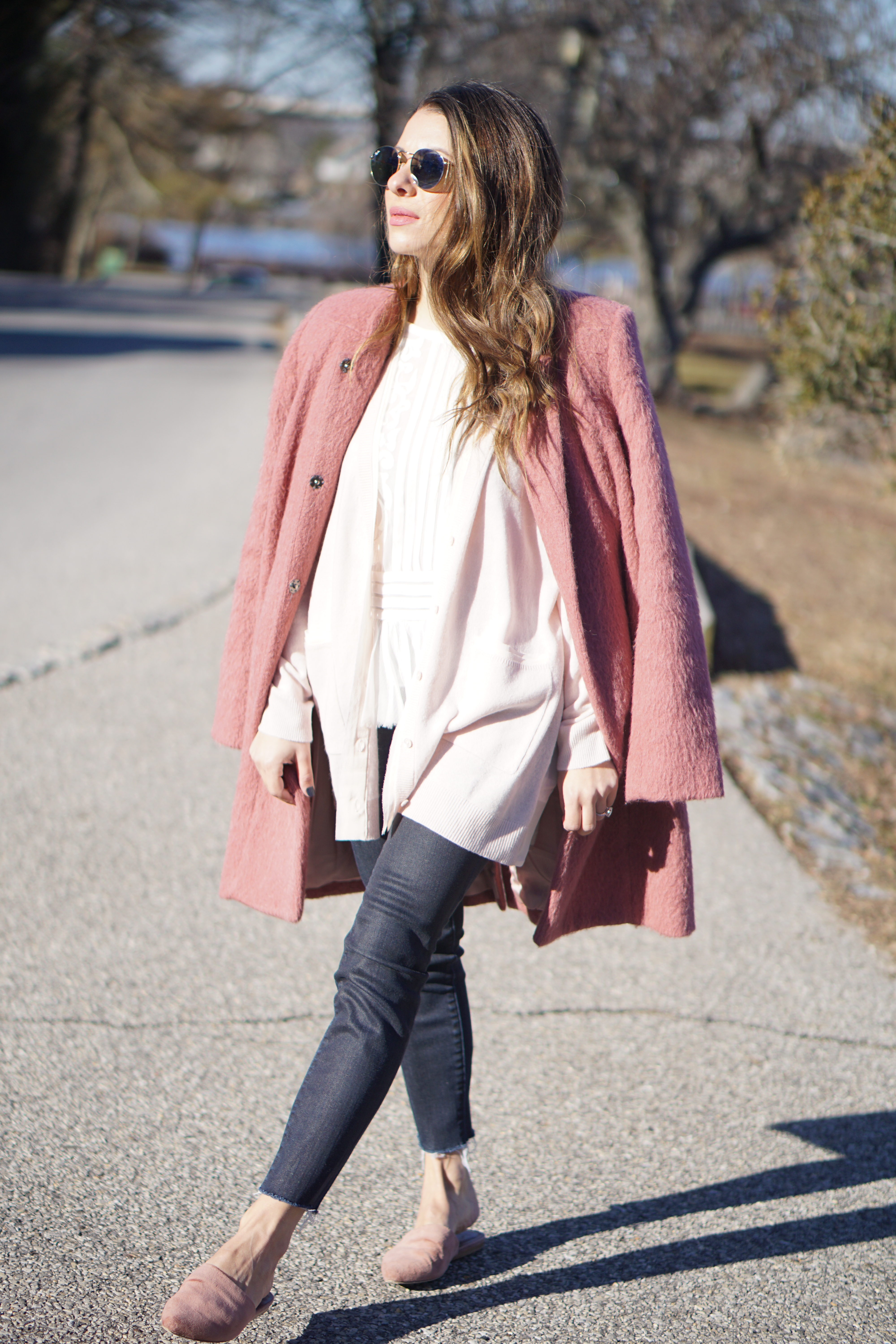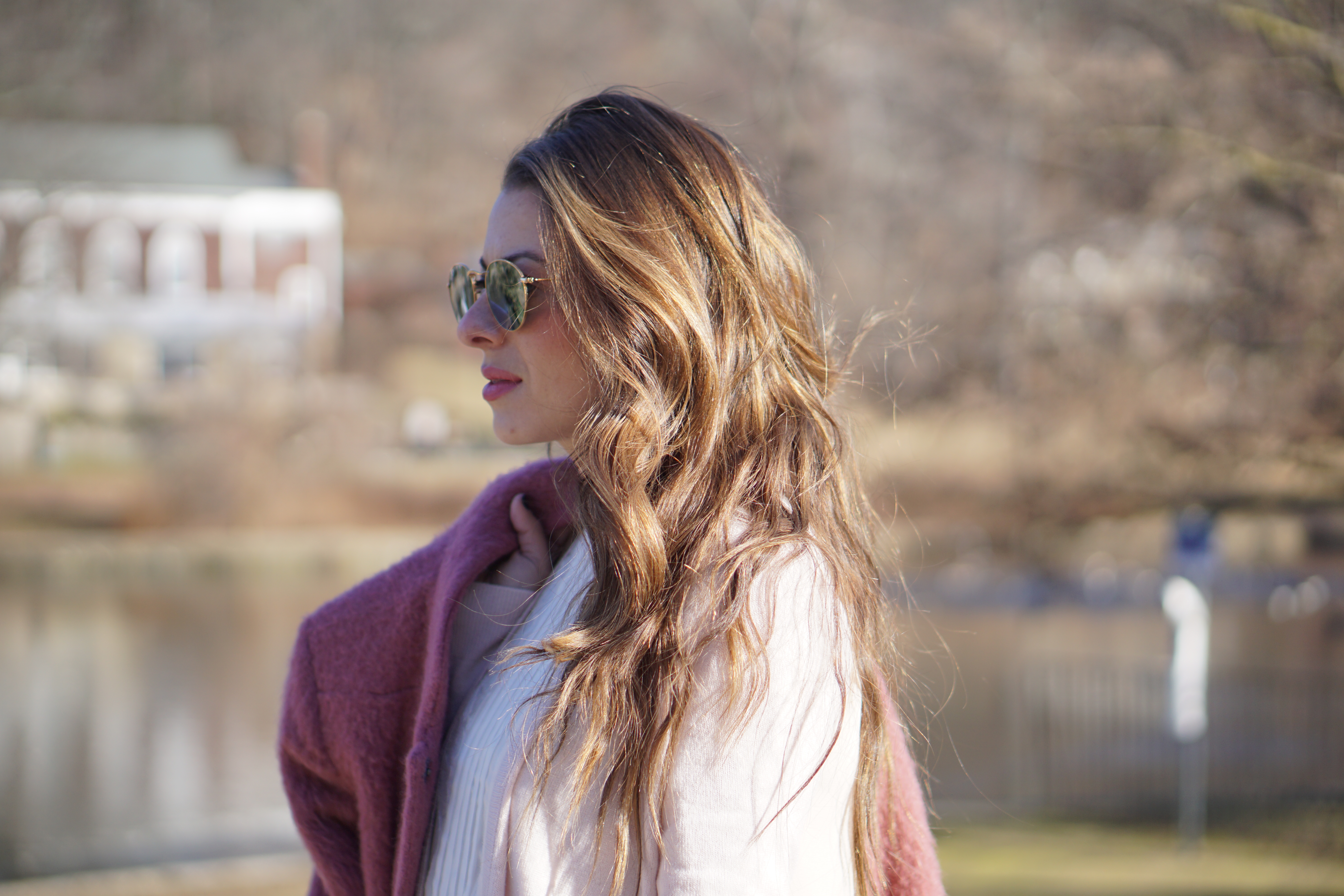 Happy Monday! Here is a long lost post I found that I didn't want to miss out on sharing with you guys. I think I had initially envisioned this going live around Valentine's Day but pink is always a staple in my wardrobe whether or not it is associated with a holiday. I have been so extremely busy the past few weeks at work and had to take a little break with posting and focusing on my blog. The next few months are going to be slammed between my bridal shower, bachelorette, and wedding only 4 months away! I promise to keep updating you guys as best as I can and sharing some new outfit / beauty / hair posts.
I love how feminine this look came out…. (and yes, please disregard my bad hair day!!! It happens to the best of us ;)) I layered this amazing Rebecca Taylor lace blouse with my new Joie cardigan and rose coat. I kind of threw this entire look together on a whim and feel like it could work as an easy every day option. My Joie flats which I now own in 4 colors (yes, I am addicted) provided the perfect finishing touch. Although majority of my outfit is unavailable, I linked a few similar options below…. xx A
Coat / Blouse / Cardigan / Jeans / Flats / Sunnies 

MONDAY MOTIVATION
I have to admit, this weeks motivation may have to be some of my recent purchases from the Shopbop sale! I always like to go into a sale with a plan of attack…. my bachelorette is coming up so I stocked up on some core pieces that I can't wait to share with you guys! I'm heading somewhere warm cinco de mayo weekend so what better way to get into the spirit than filling my cart with pom pom earrings, striped cover up dresses, big bows, and lots of white. Check out some of my favorites below!