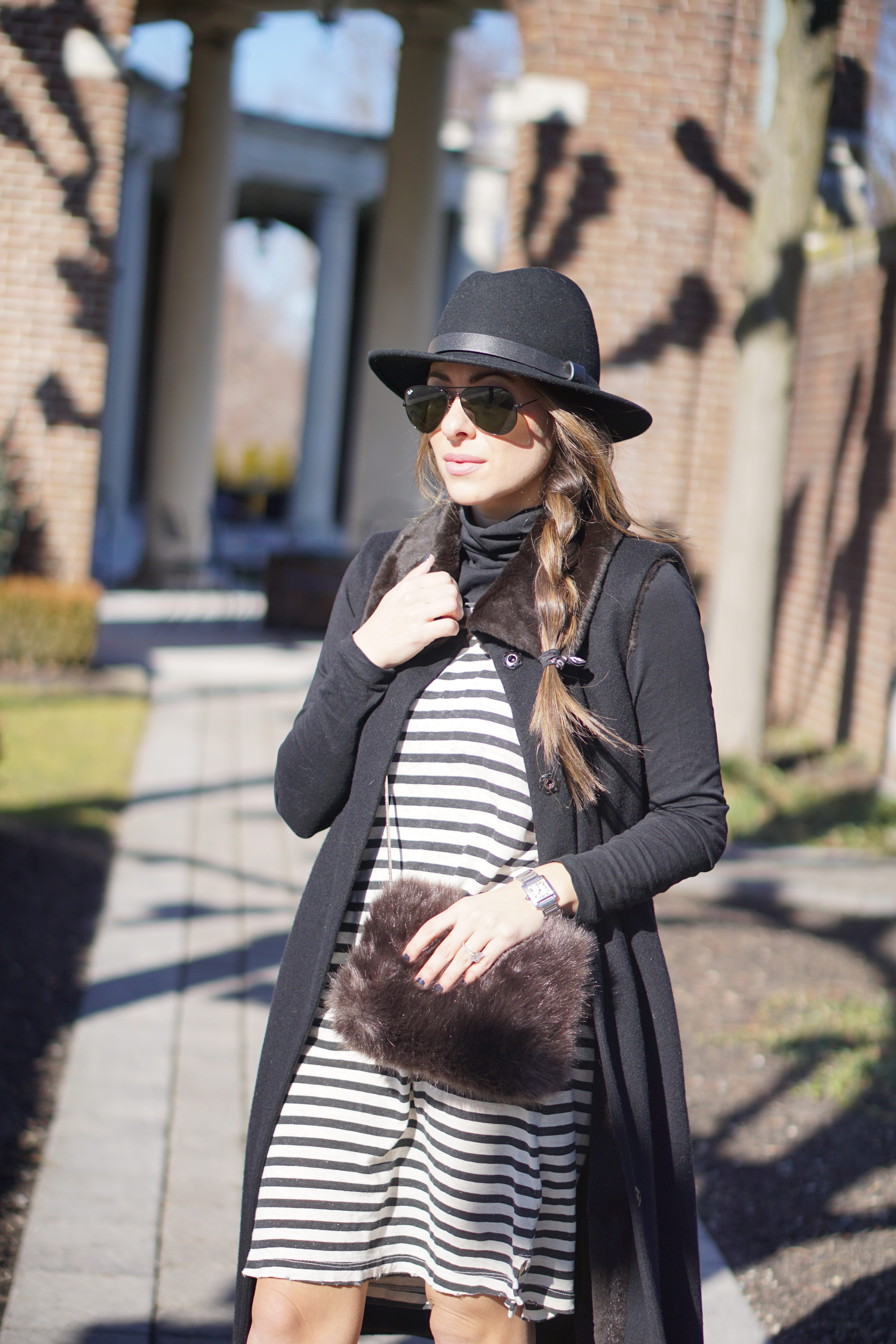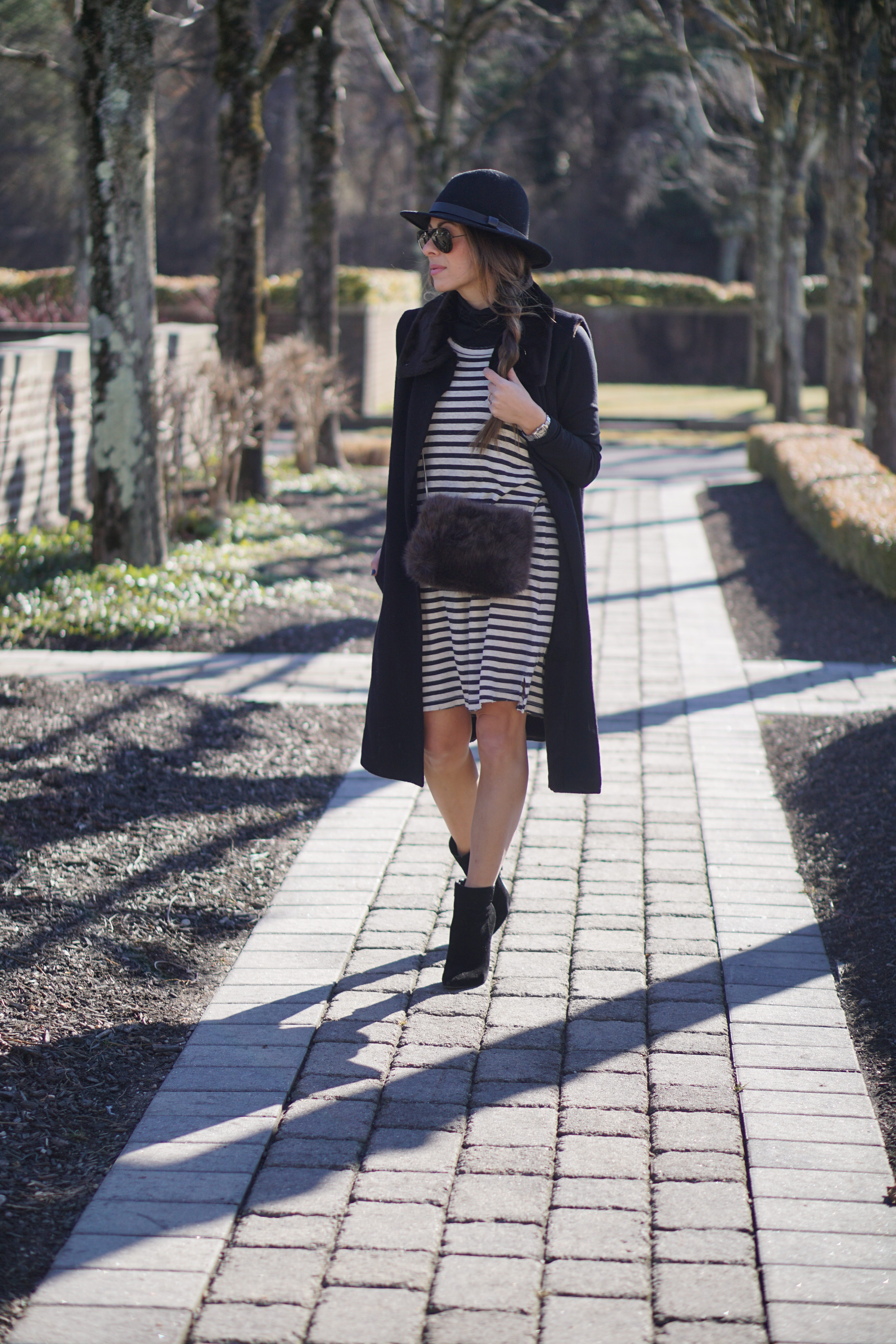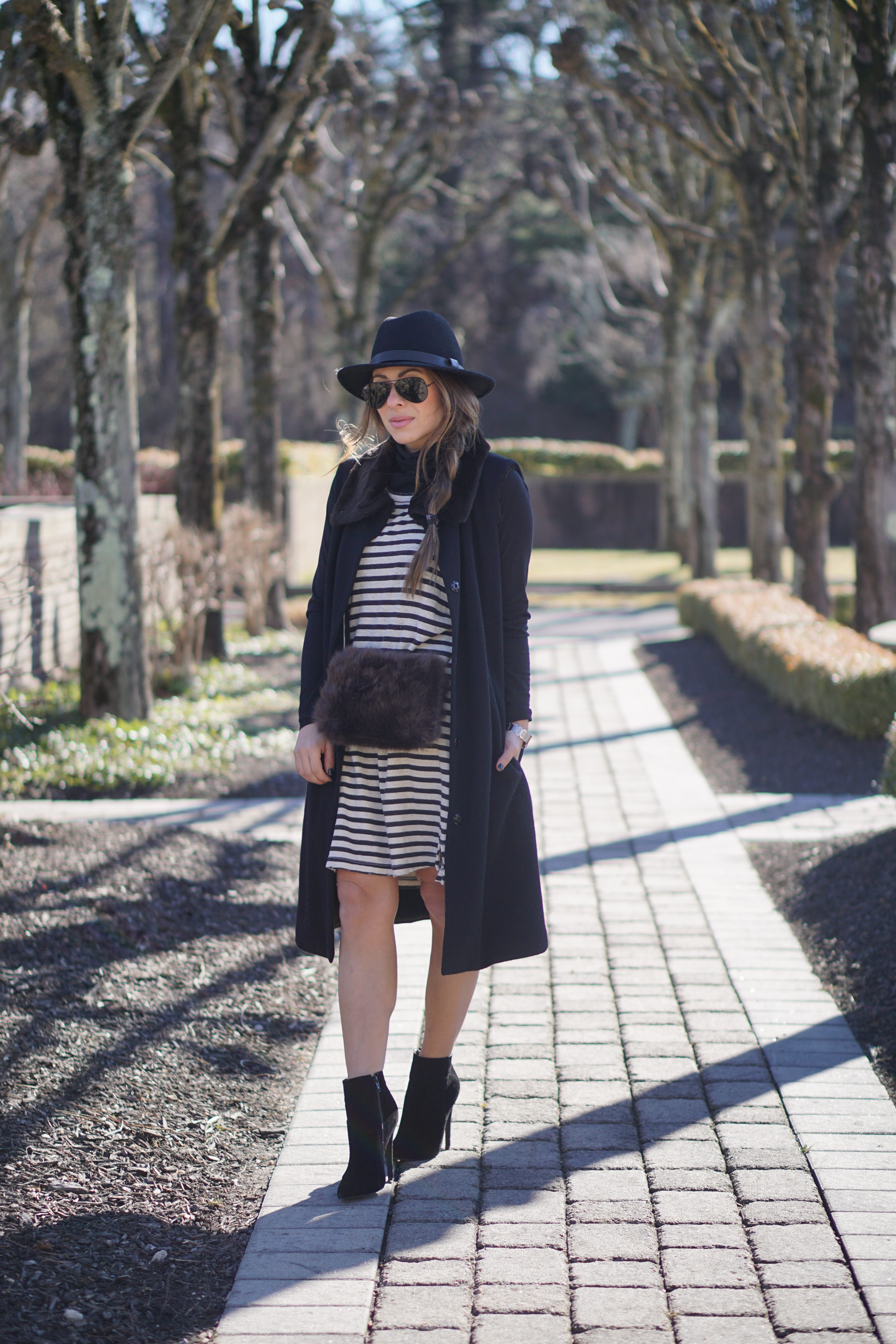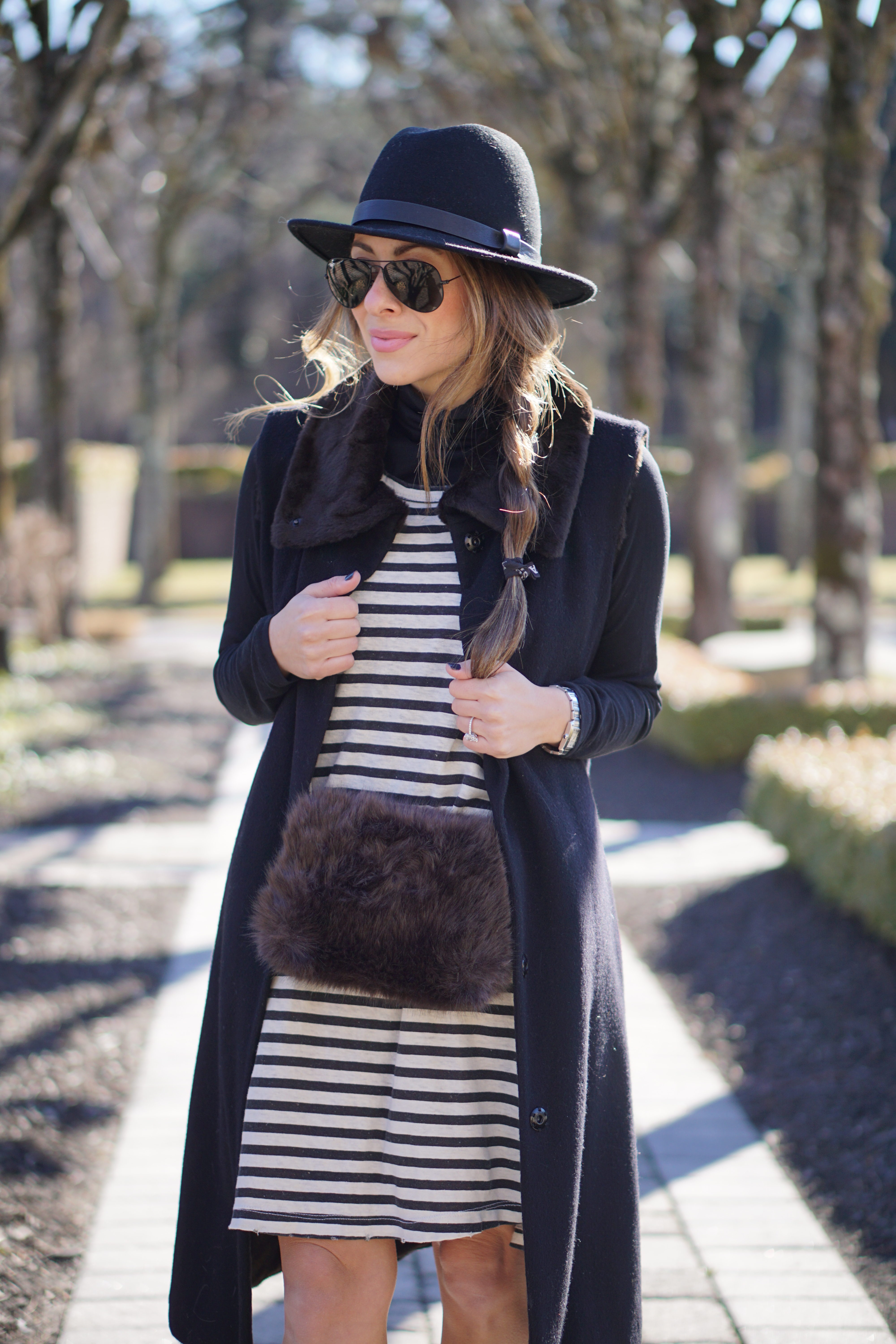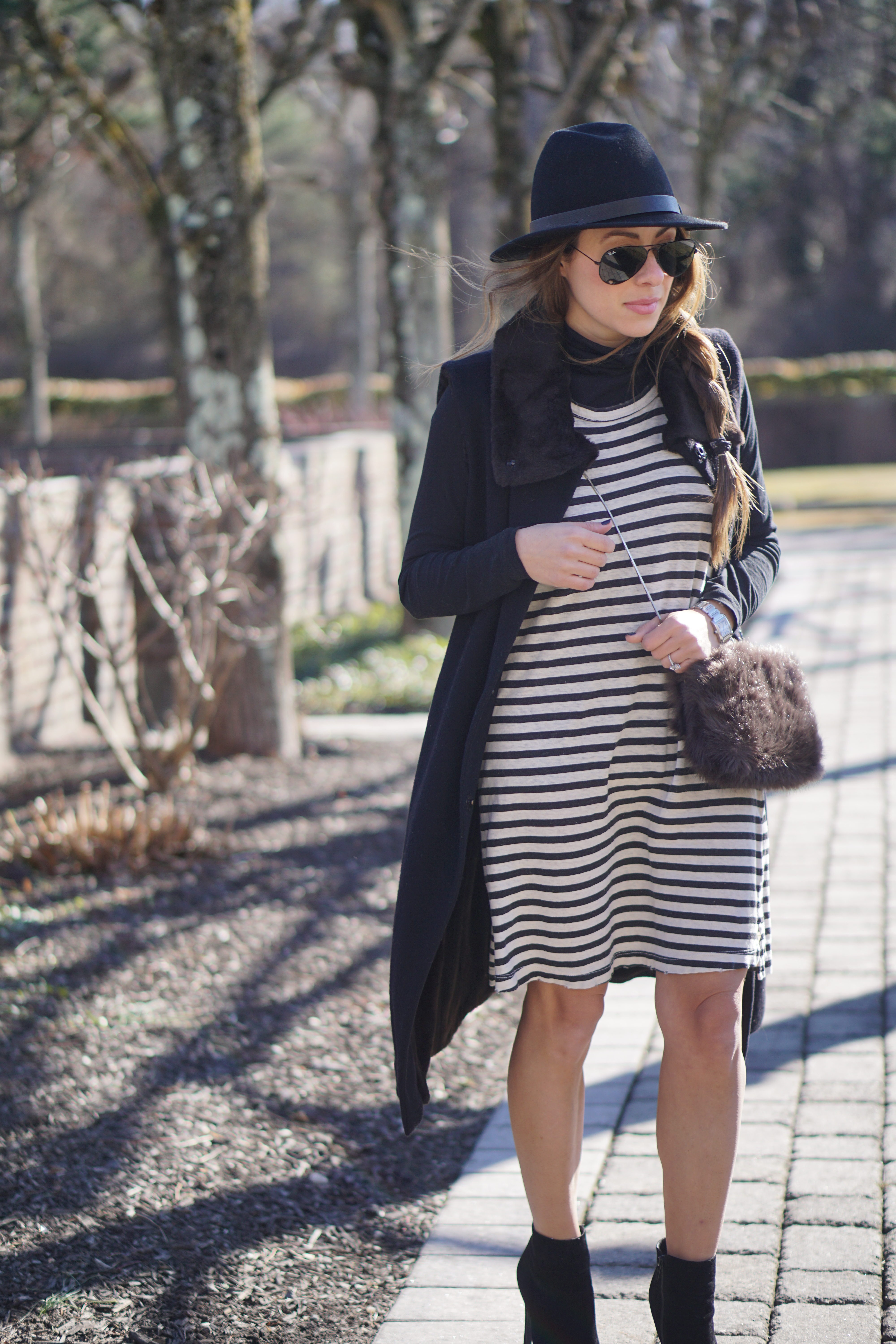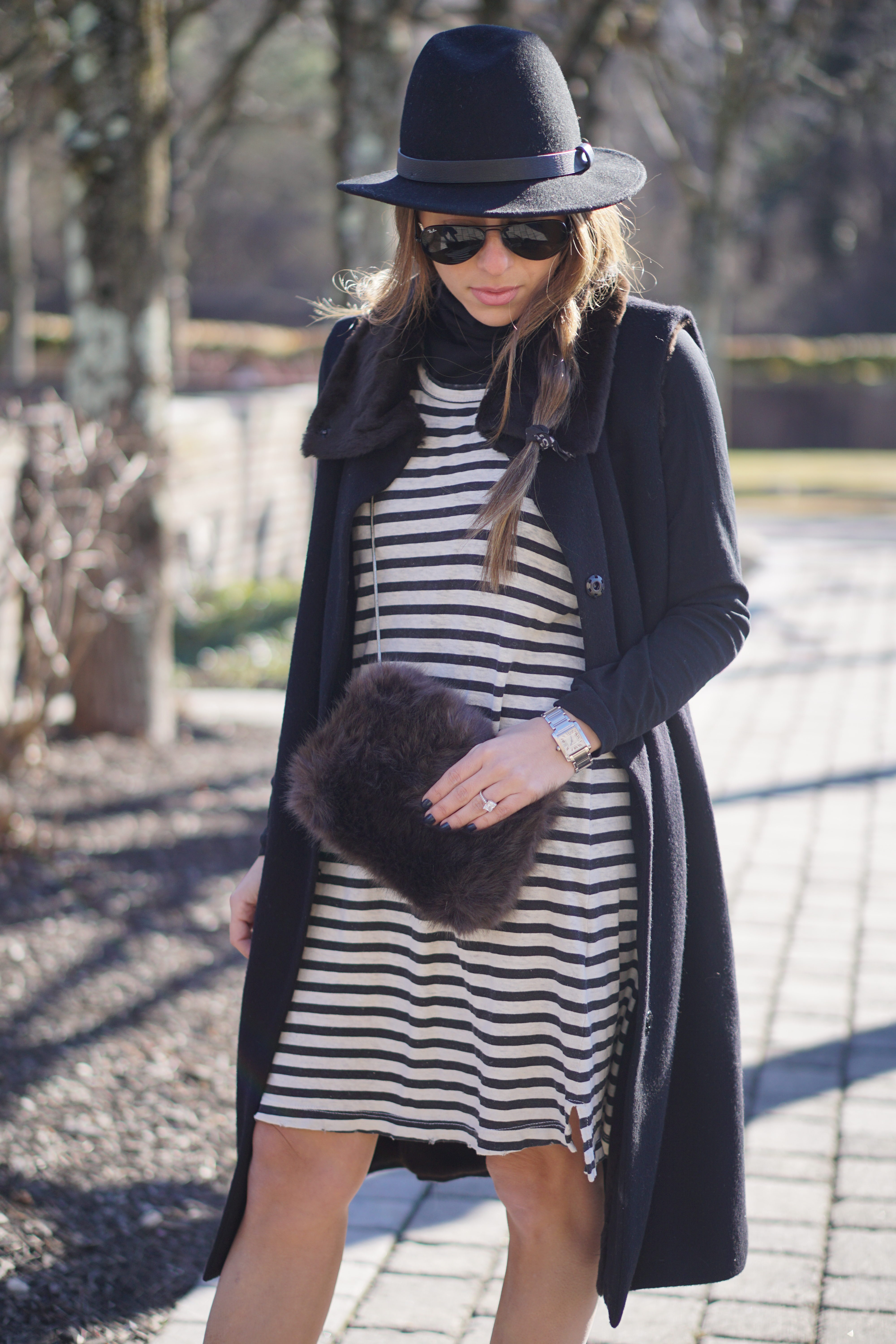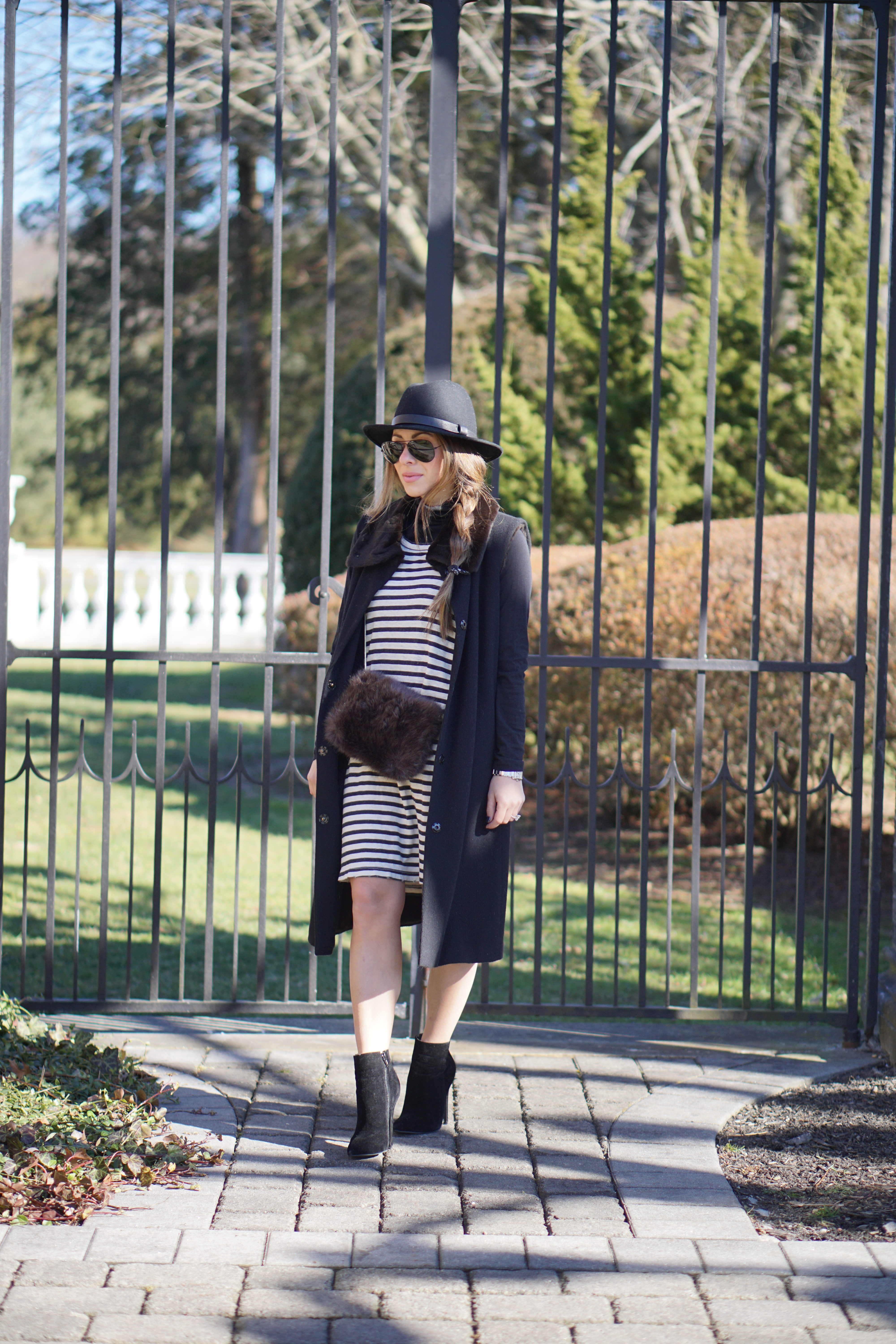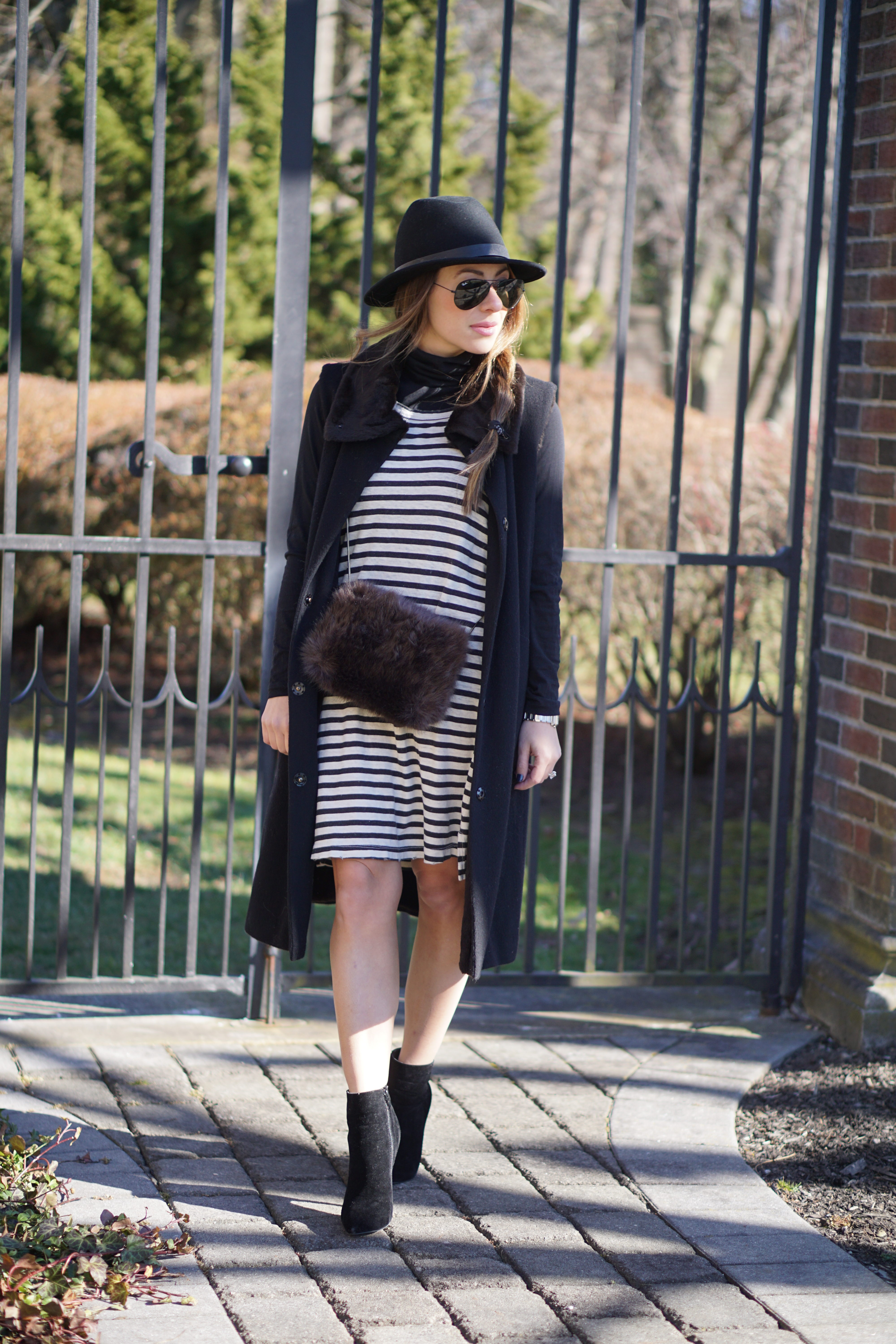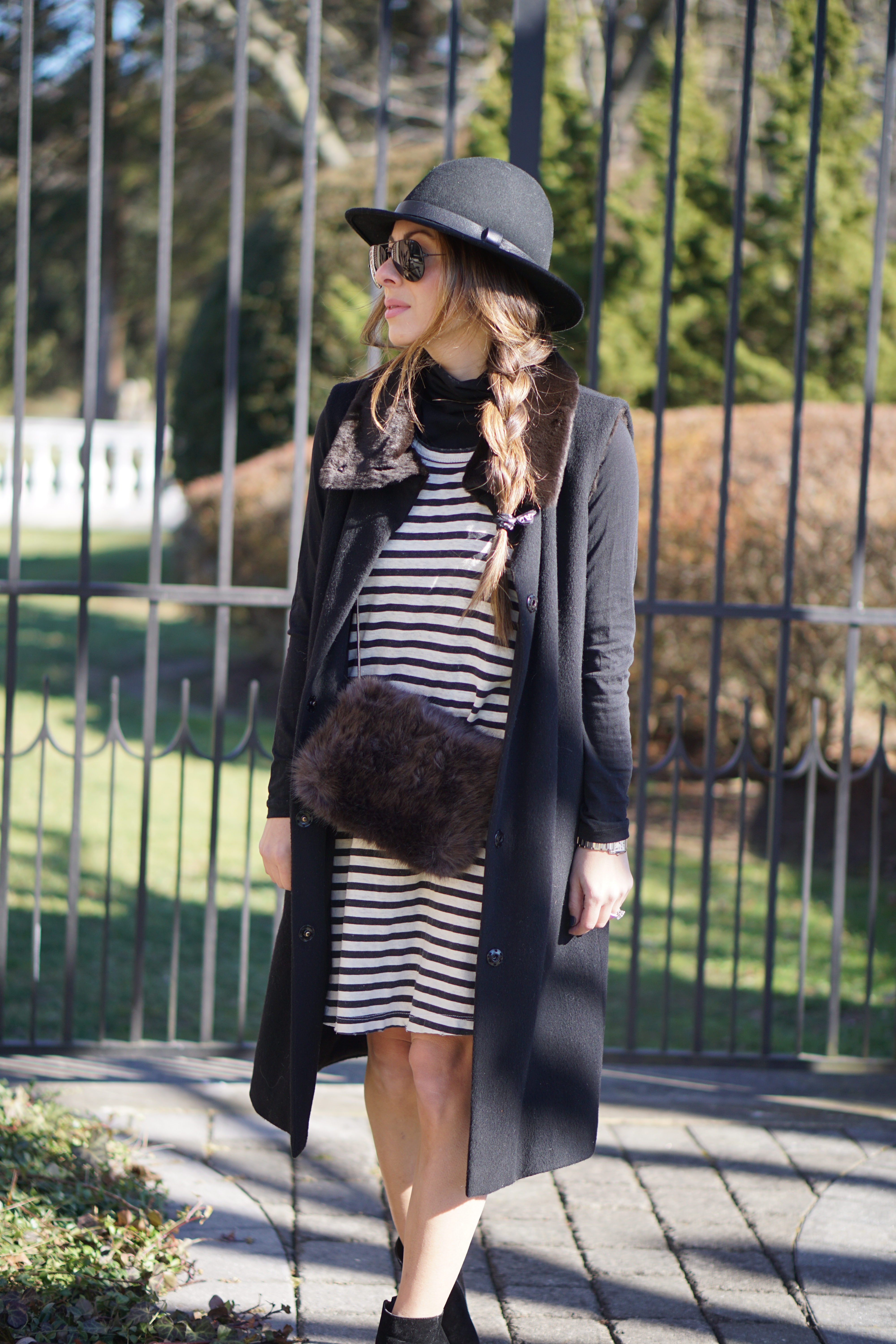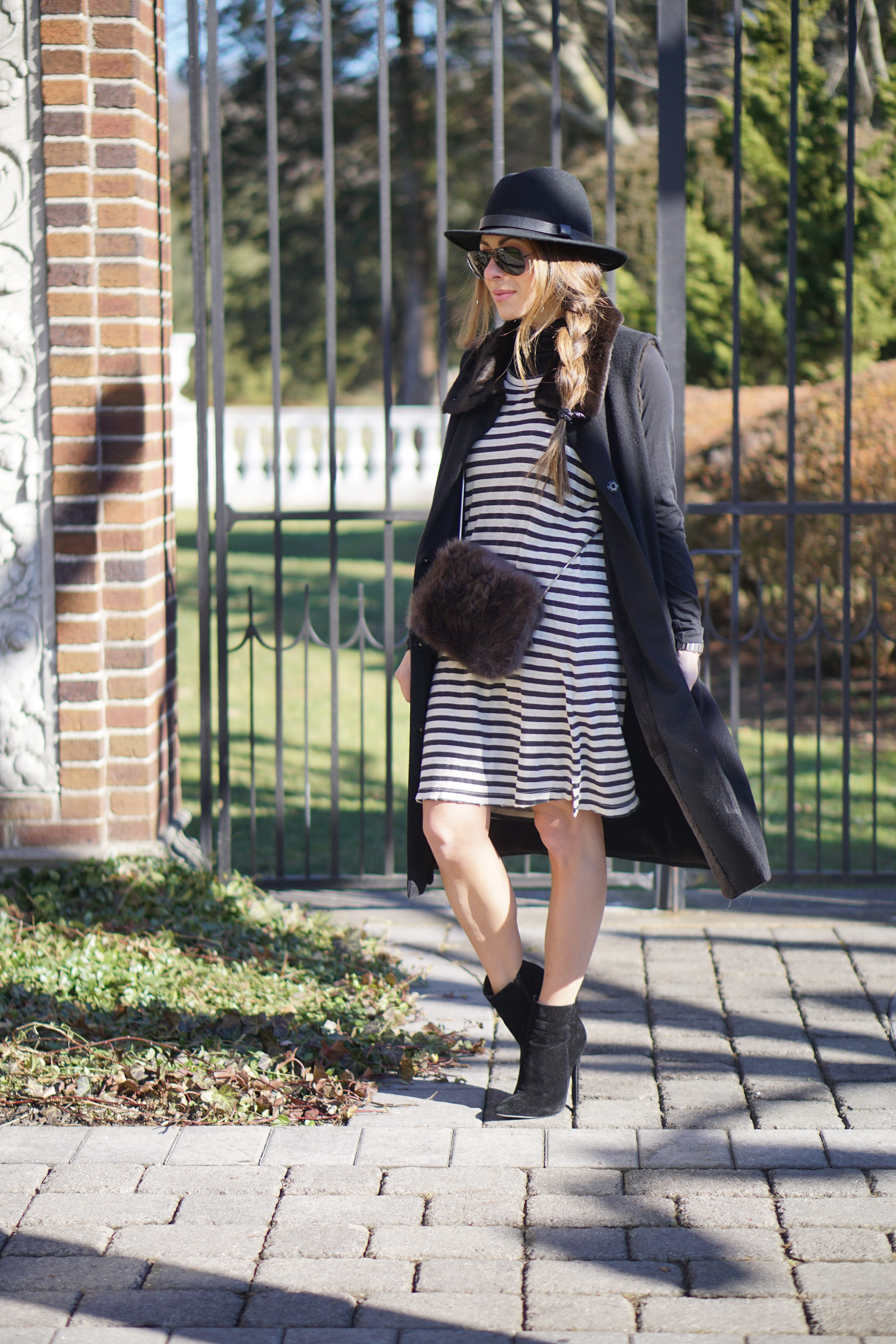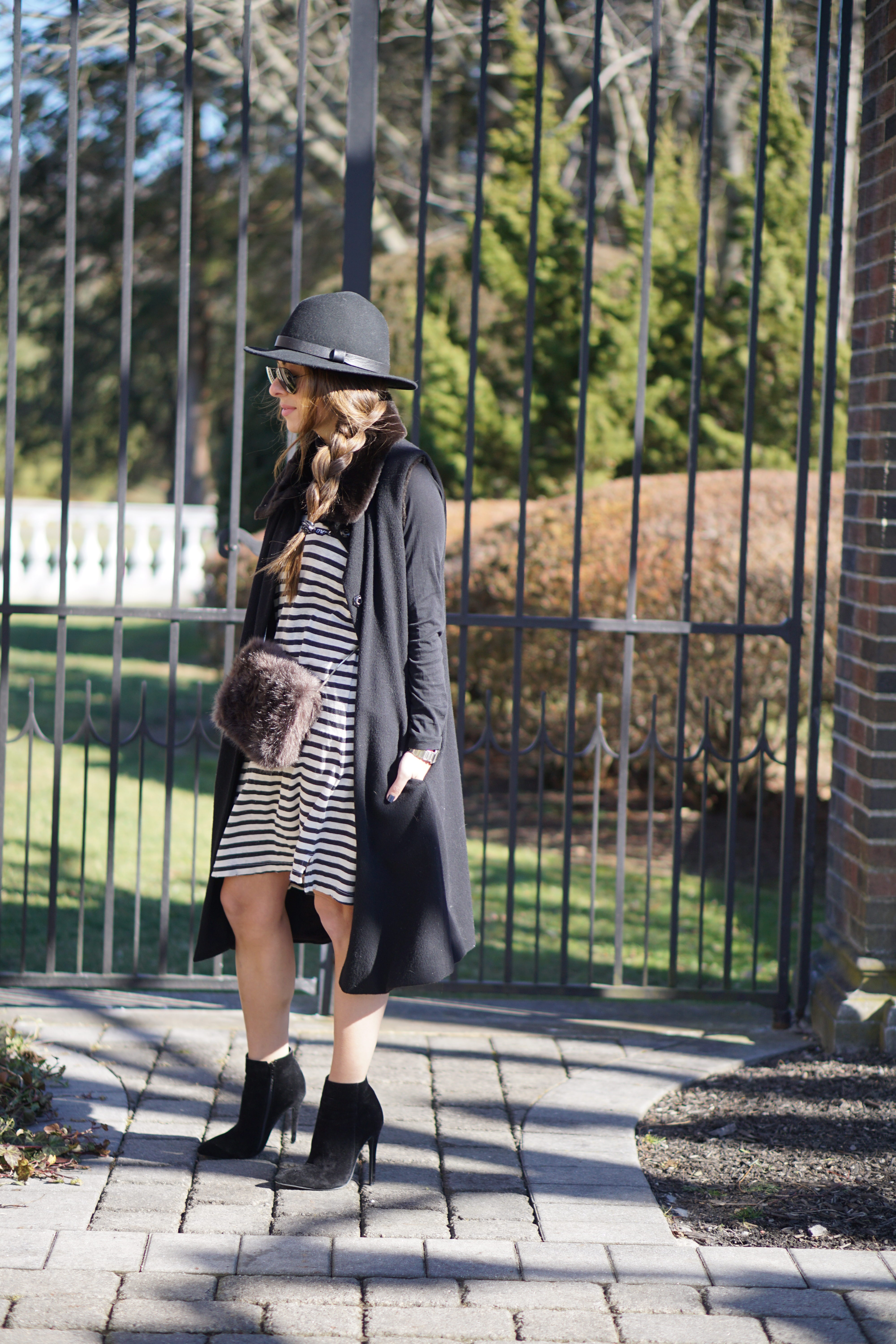 Happy Spring! Doesn't feel much like it in NYC but my outfit was definitely inspired by one of the warmer days we have had this winter.
One thing I have learned is the art of layering. Layering silk tops under sweaters, collared poplin shirts under lace camisoles, cotton tee shirts under tanks…. This is the easiest way to completely change your look but also allows you to wear more Spring time pieces in the Winter. Lately, all I have been doing is throwing a turtleneck under everything. My J.Crew tissue turtleneck has easily been one of the most worn items in my wardrobe this season. I decided to whip out an older Current Elliott striped tank dress from last summer and winter-ize it. Turtleneck, velvet booties, longline wool vest (no, this is not a coat!) and voila, I am extremely comfortable and totally ready to kickstart my day.
Fashion is meant to be fun! I am such a firm believer that there is always a way to rework your wardrobe and revitalize any look whether or not it is hot, cold, sunny, cloudy, or rainy. Always invest in core pieces and once you master the art of layering you will be hooked, trust me!
Dress / Vest (Similar) / Turtleneck / Booties / Clutch / Hat / Sunnies