Holiday Parties and New Years Eve are right around the corner and I find myself always trying to re-invent the wheel and come up with a really exciting outfit. Sequins, sparkle, mini dresses….. been there done that! I kind of feel like my partying days are behind me (hello married life, hah) and I have to say, my ideal Holiday Party or NYE would be some great cocktails and dinner with family and friends. With that always comes…. what is the perfect outfit? I don't want to look too done, or over the top… but would love to remain festive and full of holiday spirit.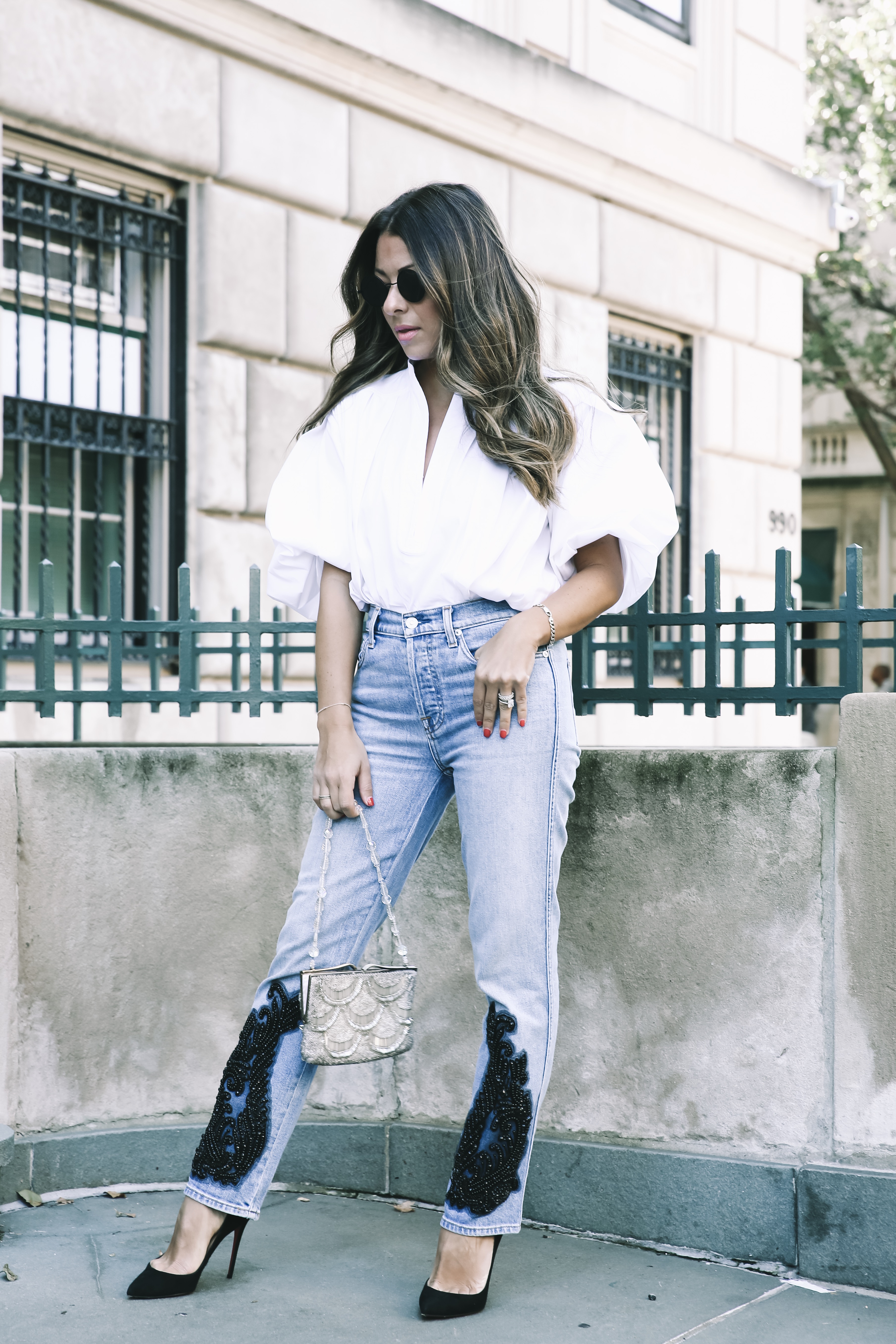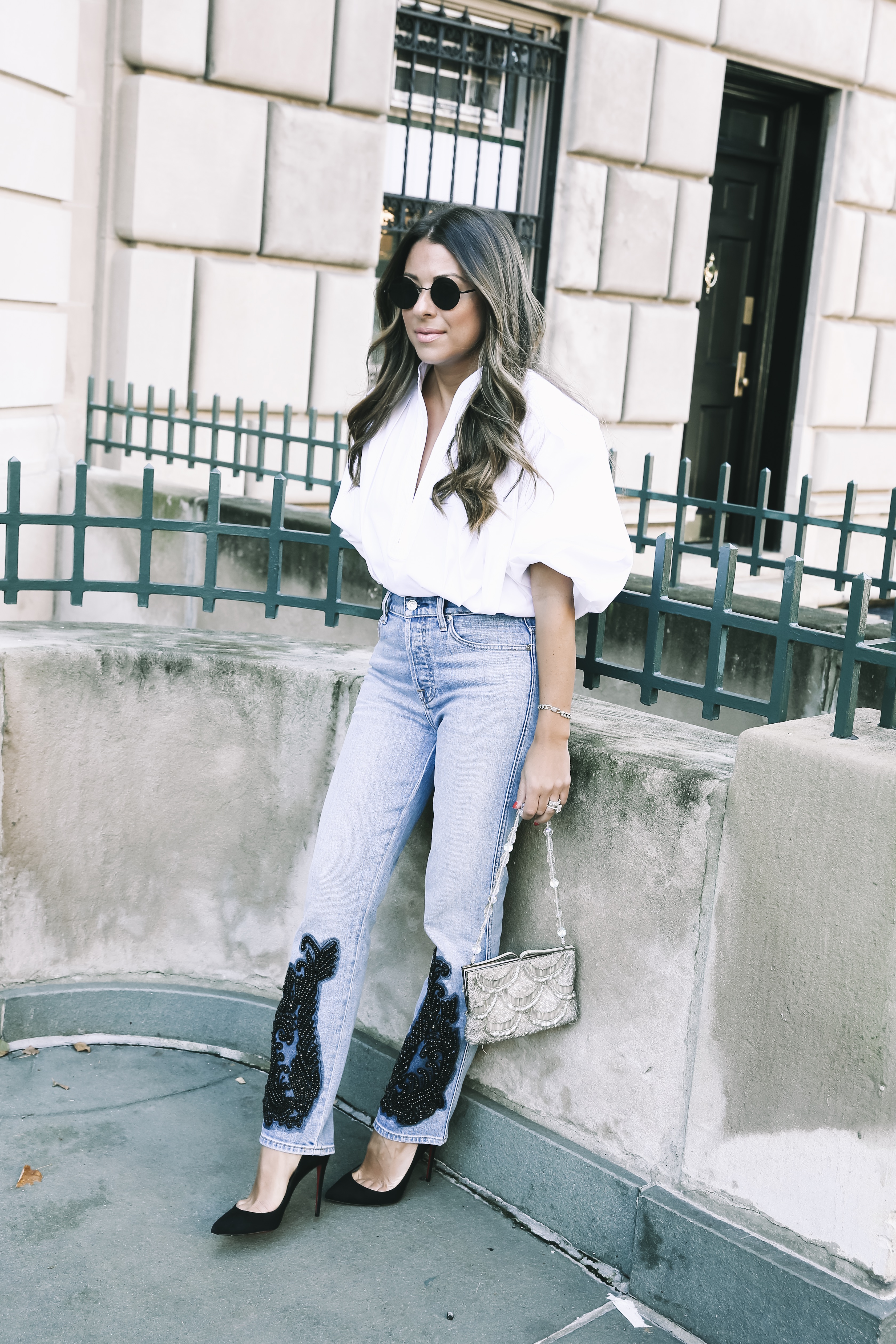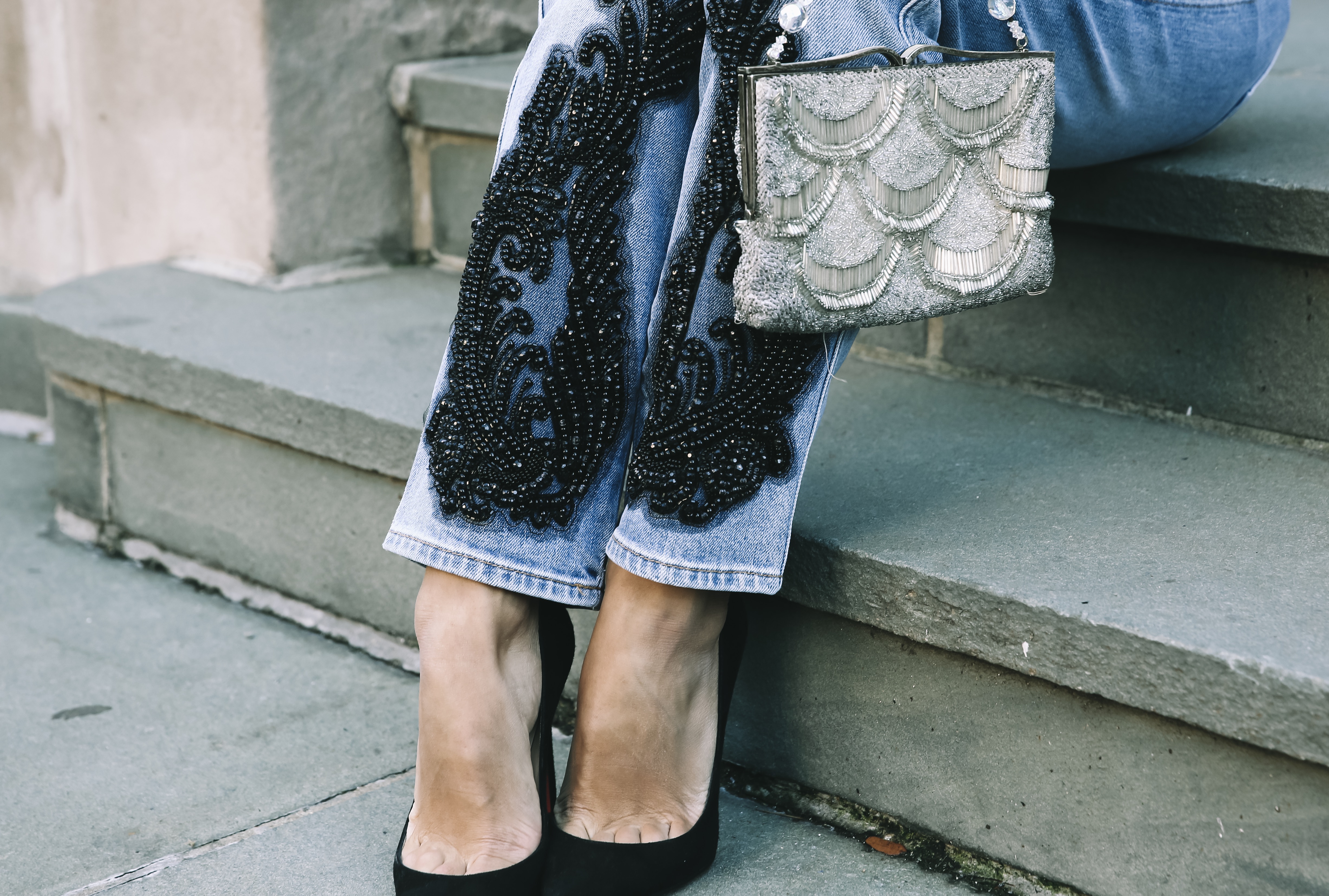 When I first came across these 7 for all Mankind Embellished Jeans I knew I had to have them. They fulfill everything I wanted to find for the upcoming holidays. Jeans (always a great staple, not too overdone) + beautiful and delicate embroidery and embellishment + straight leg fit (always elongates my legs and makes me feel taller) + the perfect blue wash. I have styled these with a tee shirt and sneakers, casual with a white cotton poplin blouse, and cannot wait to rock them on NYE with a great black top and fun jewelry.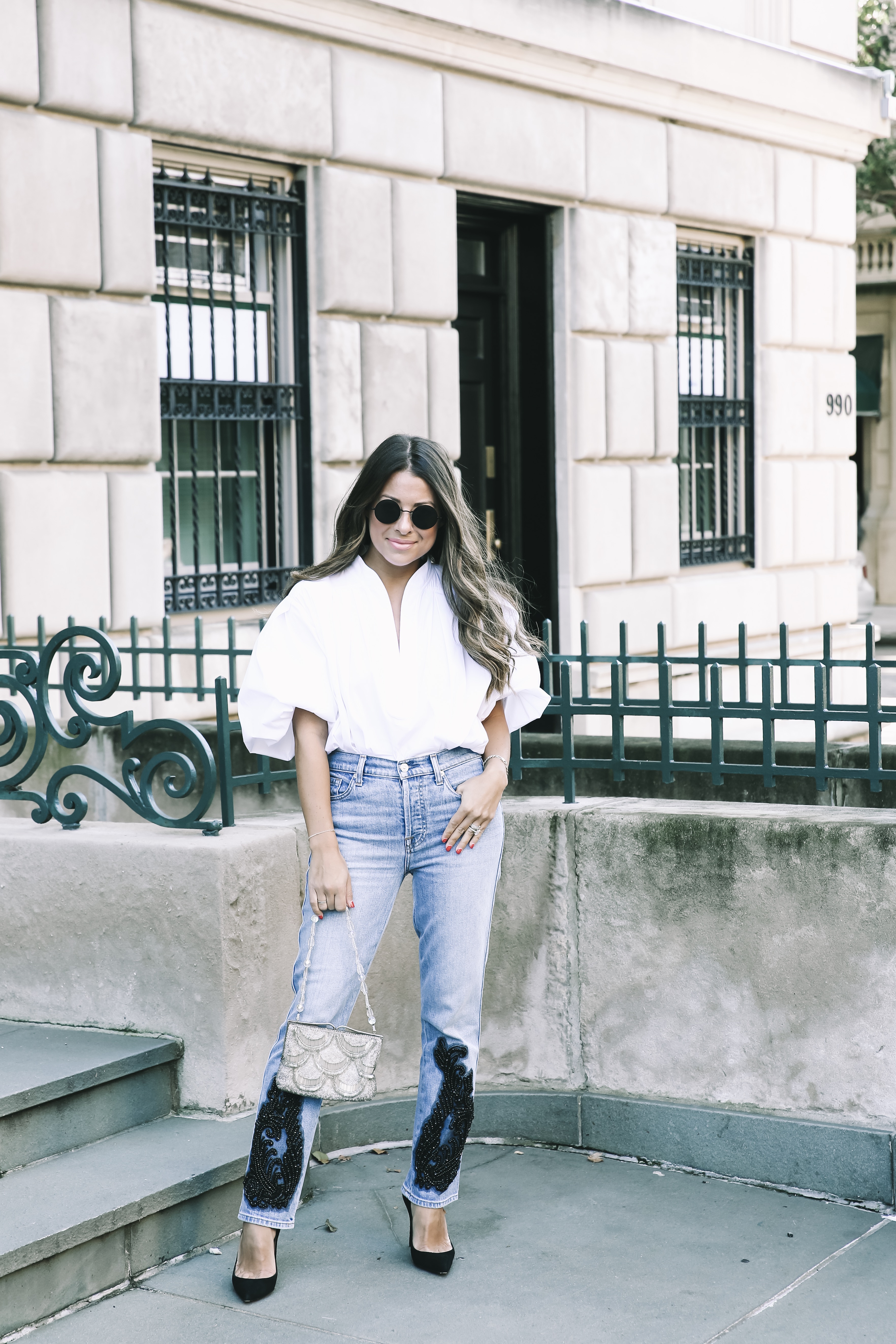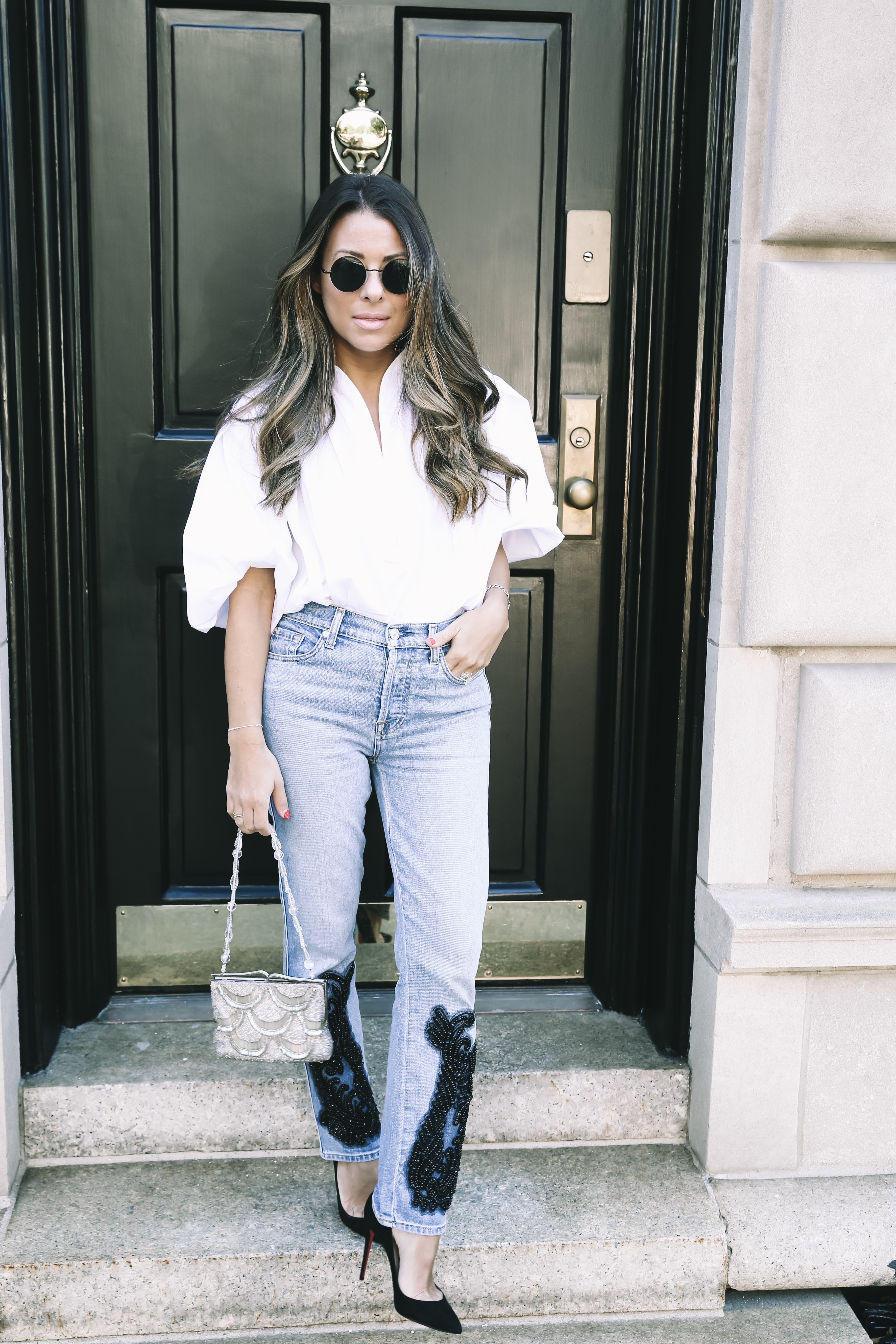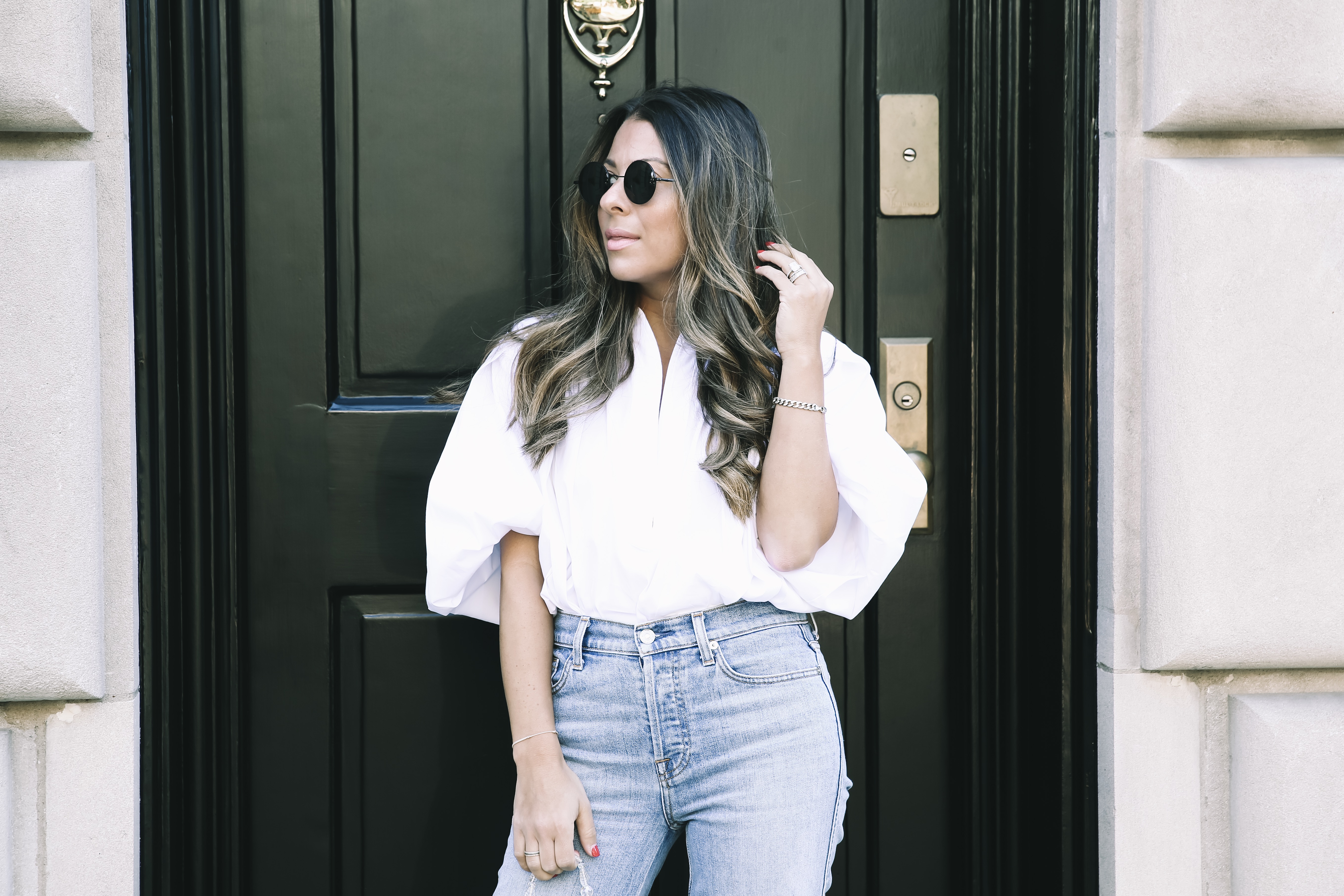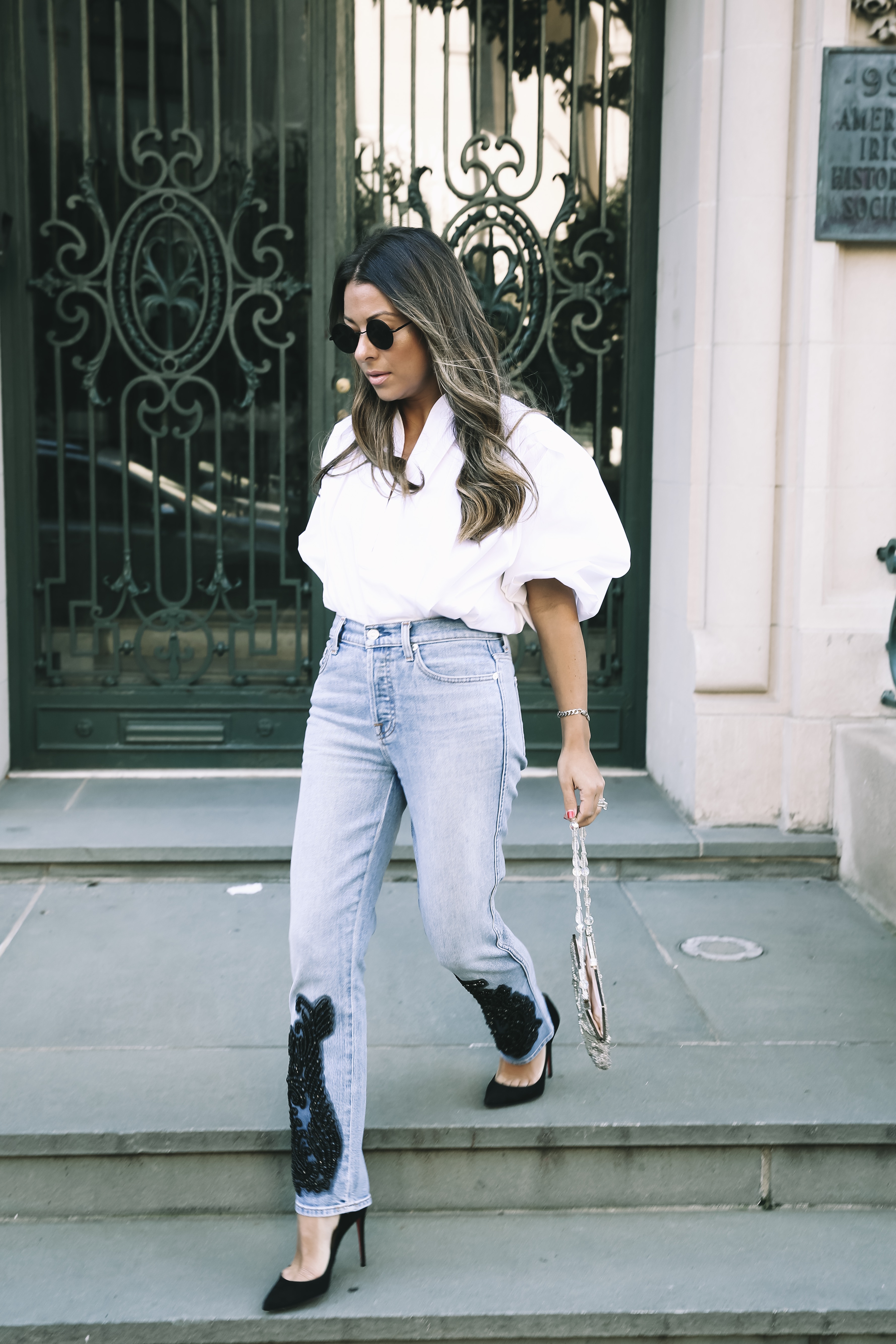 Best part, they are on MAJOR SALE! I'm also including some tops I love very similar to the one I am wearing in my post as mine is unfortunately old and sold out. Loving this one, this one, this one, and this one. 
We are heading out of NY with our family at the end of the week to Florida and I couldn't be more excited for some warm weather and relaxation! Hope everyone has an amazing holiday and very Happy New Year! x A 

Photography Hallie Geller