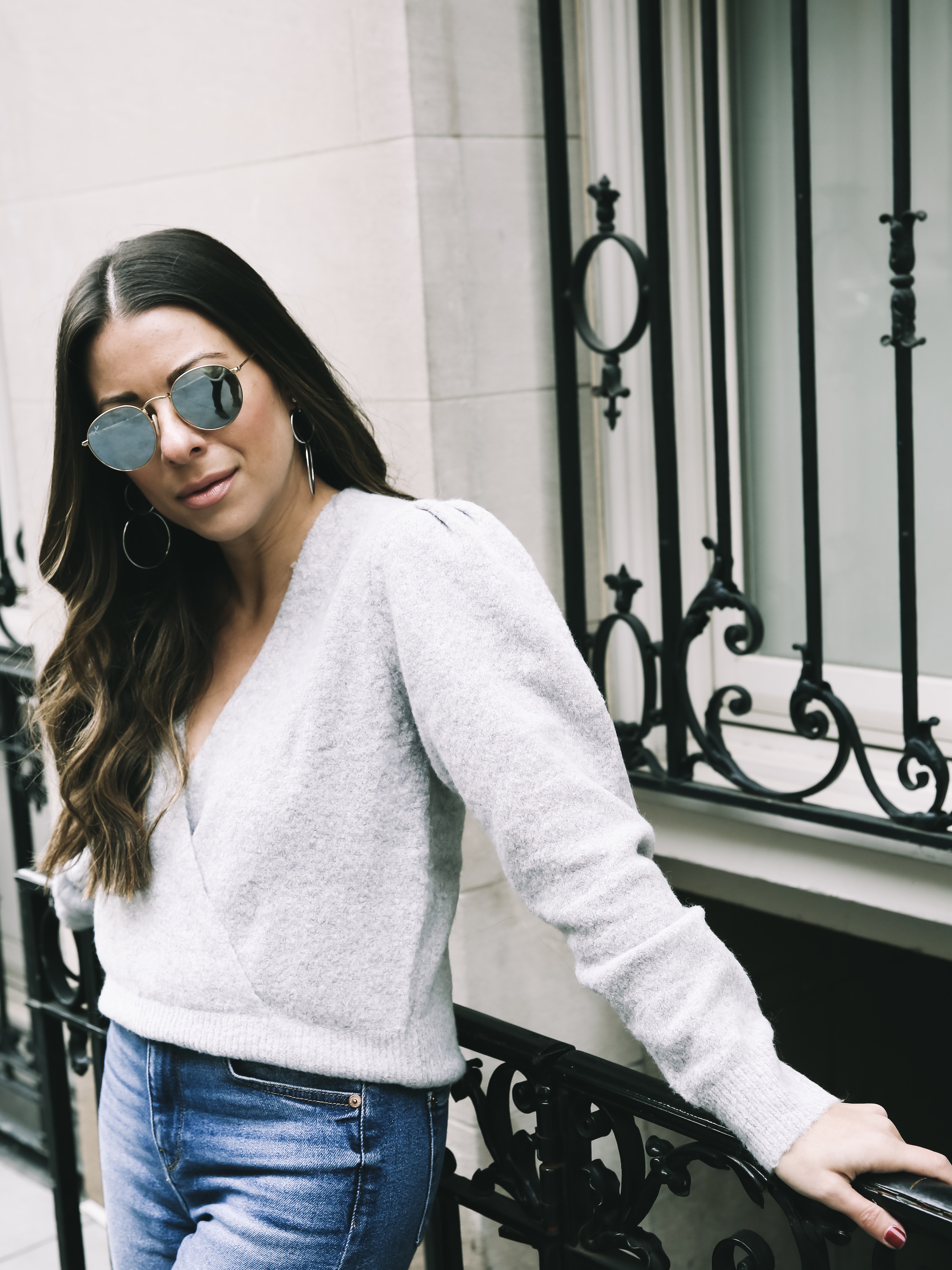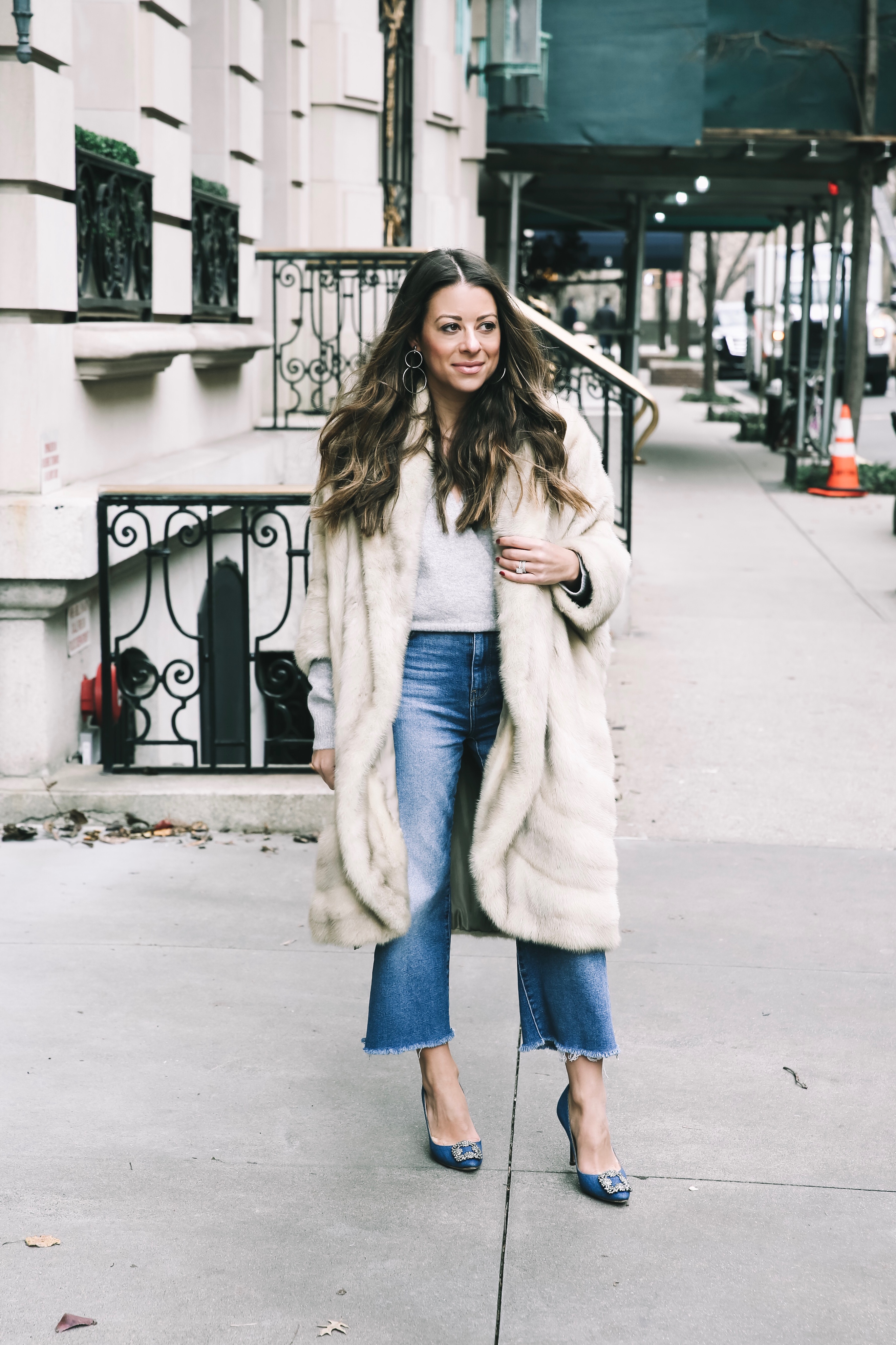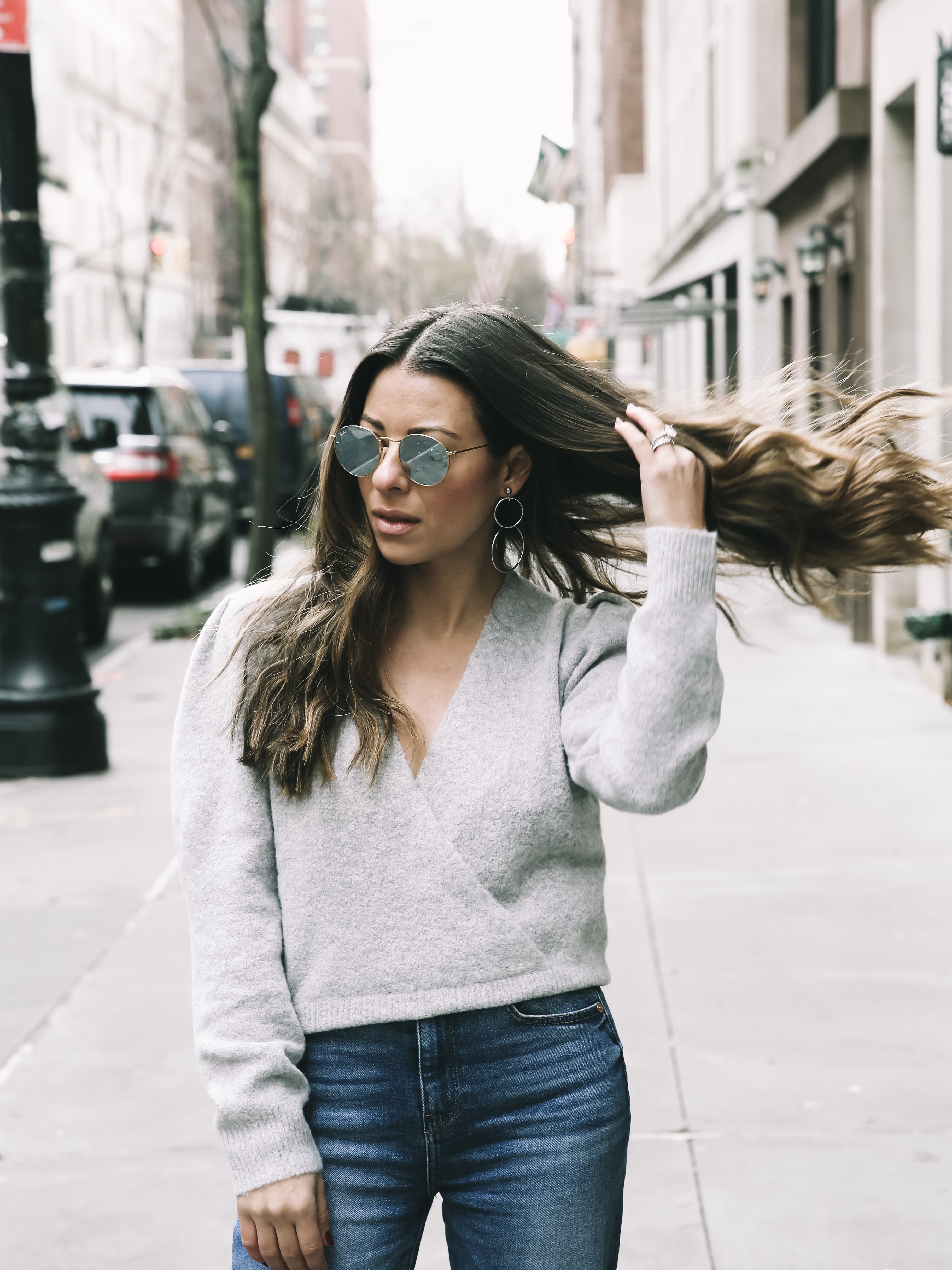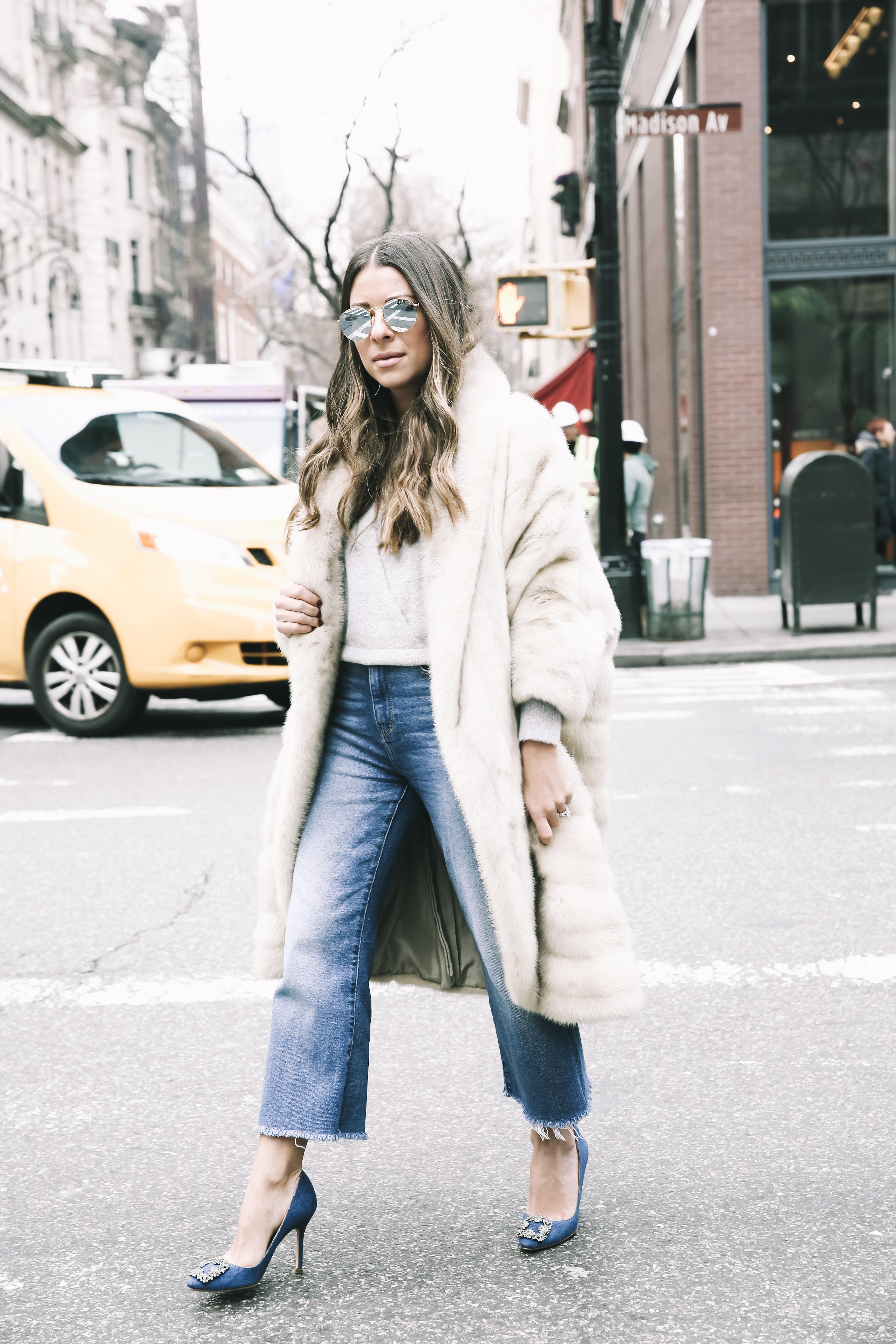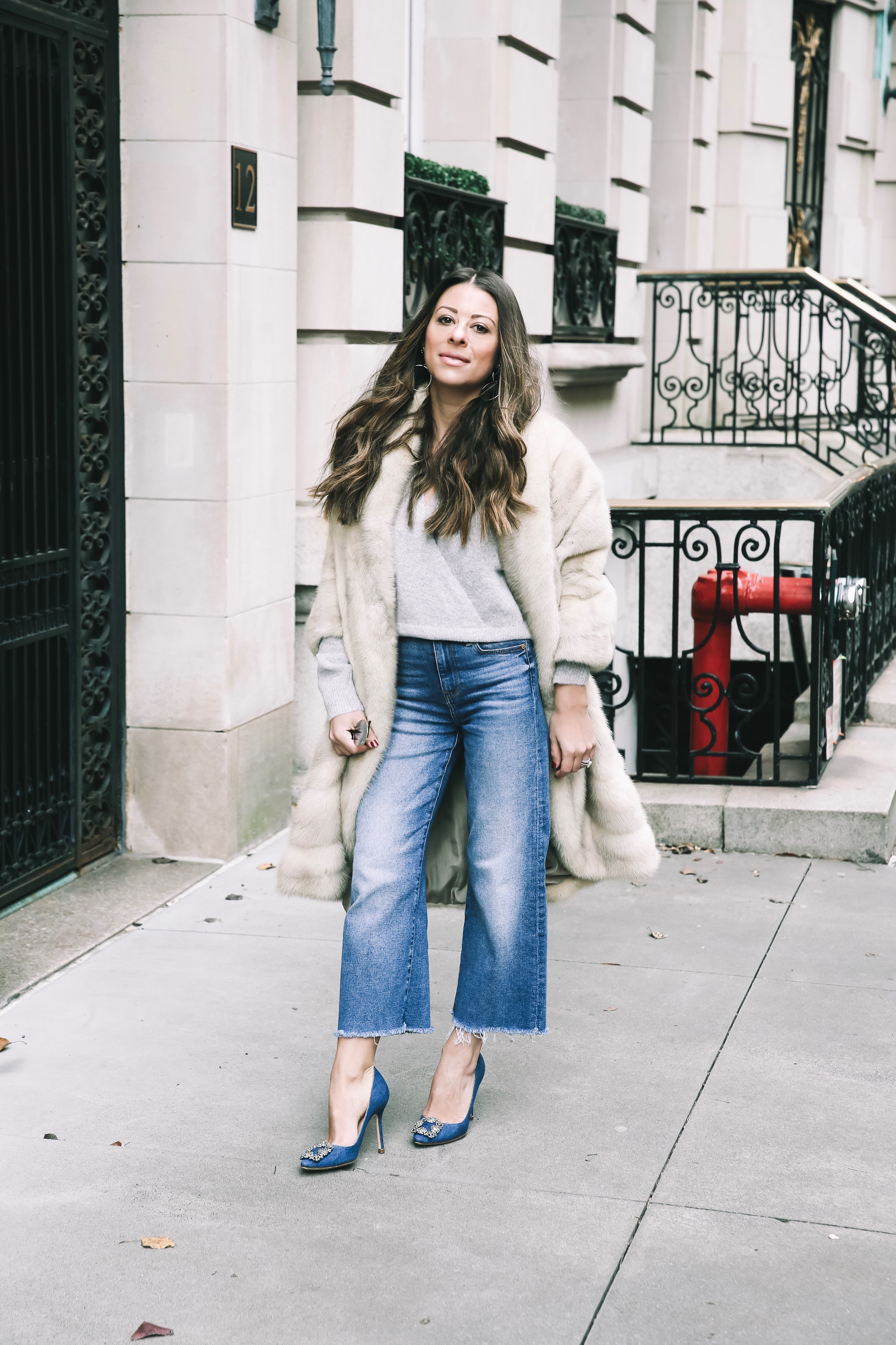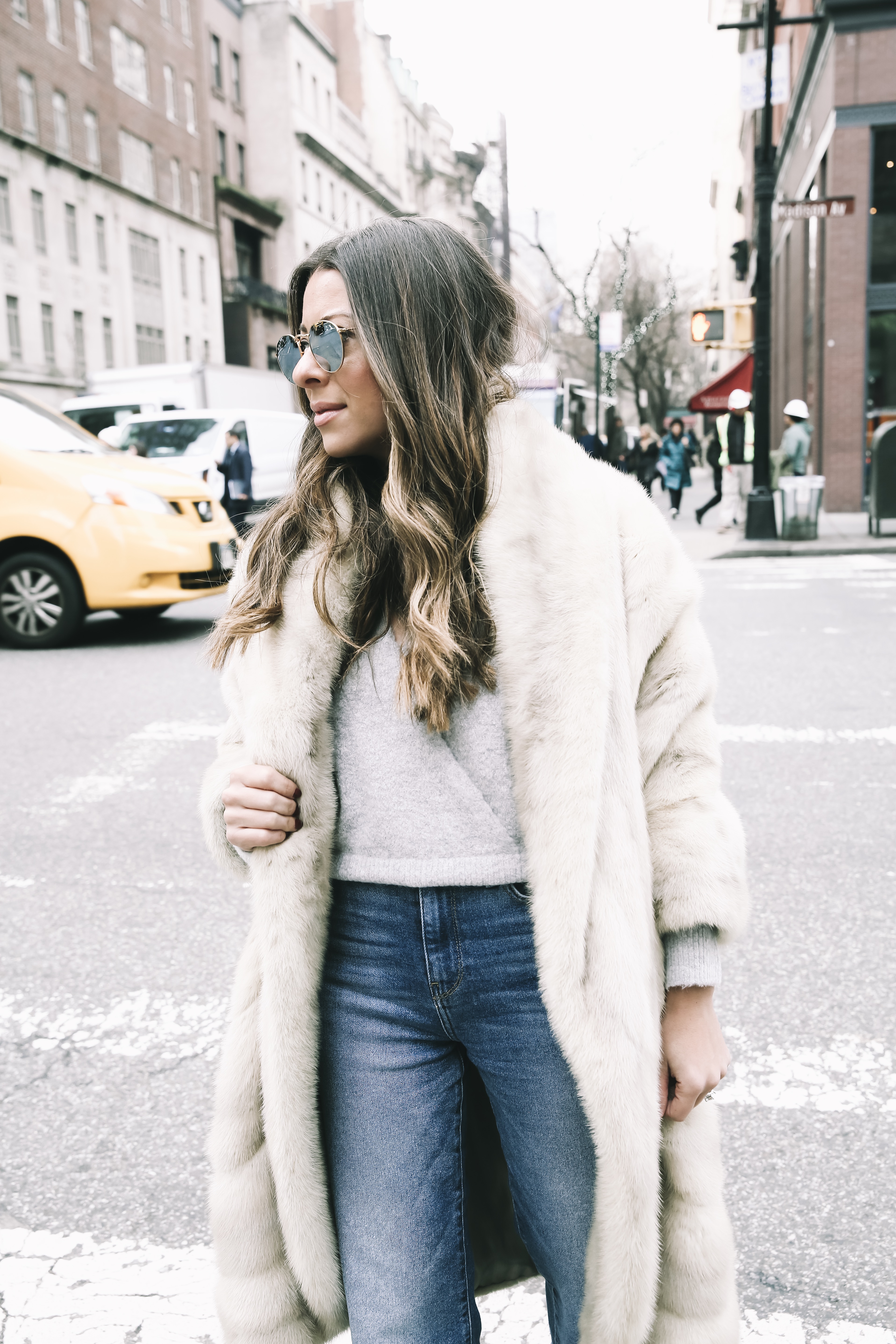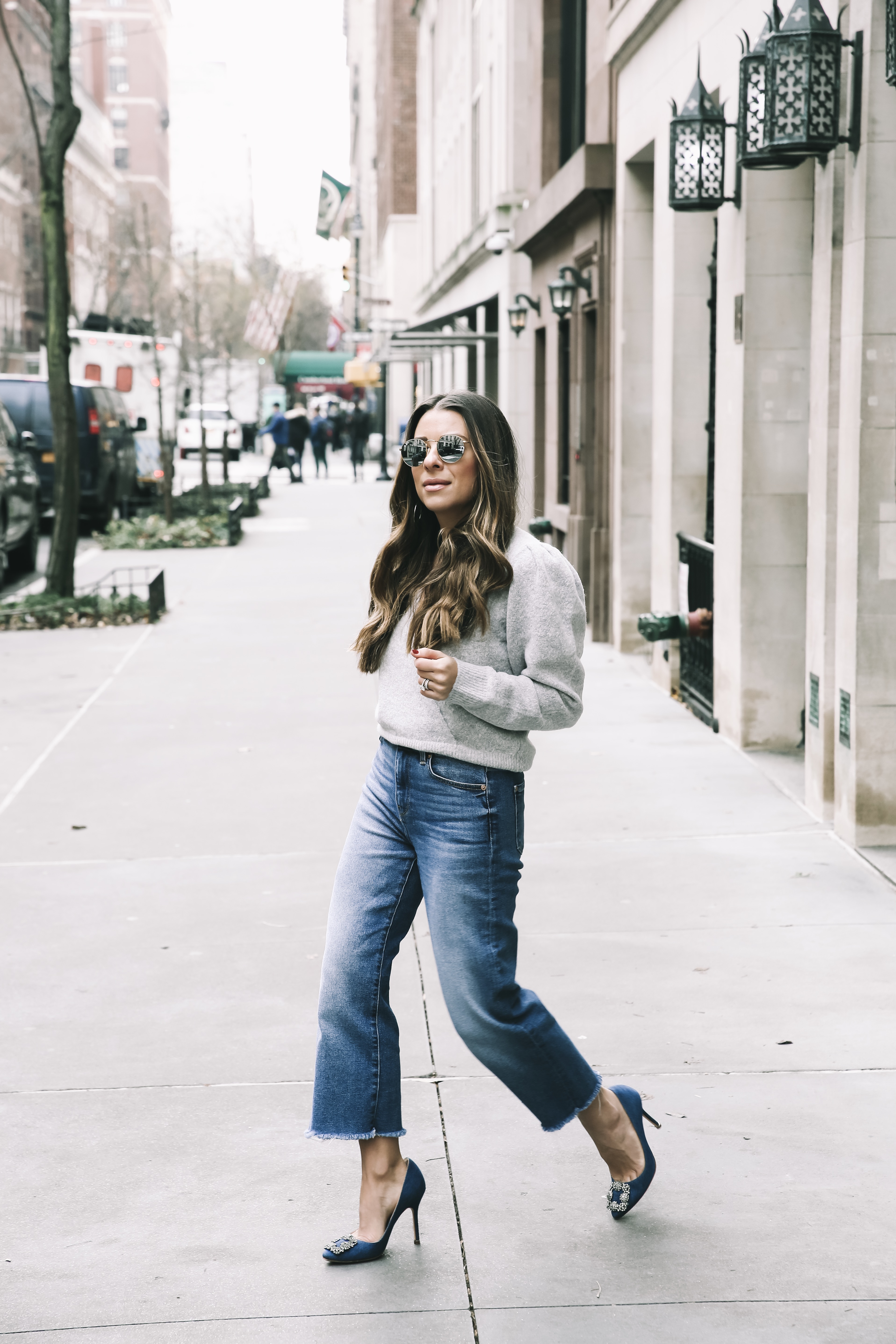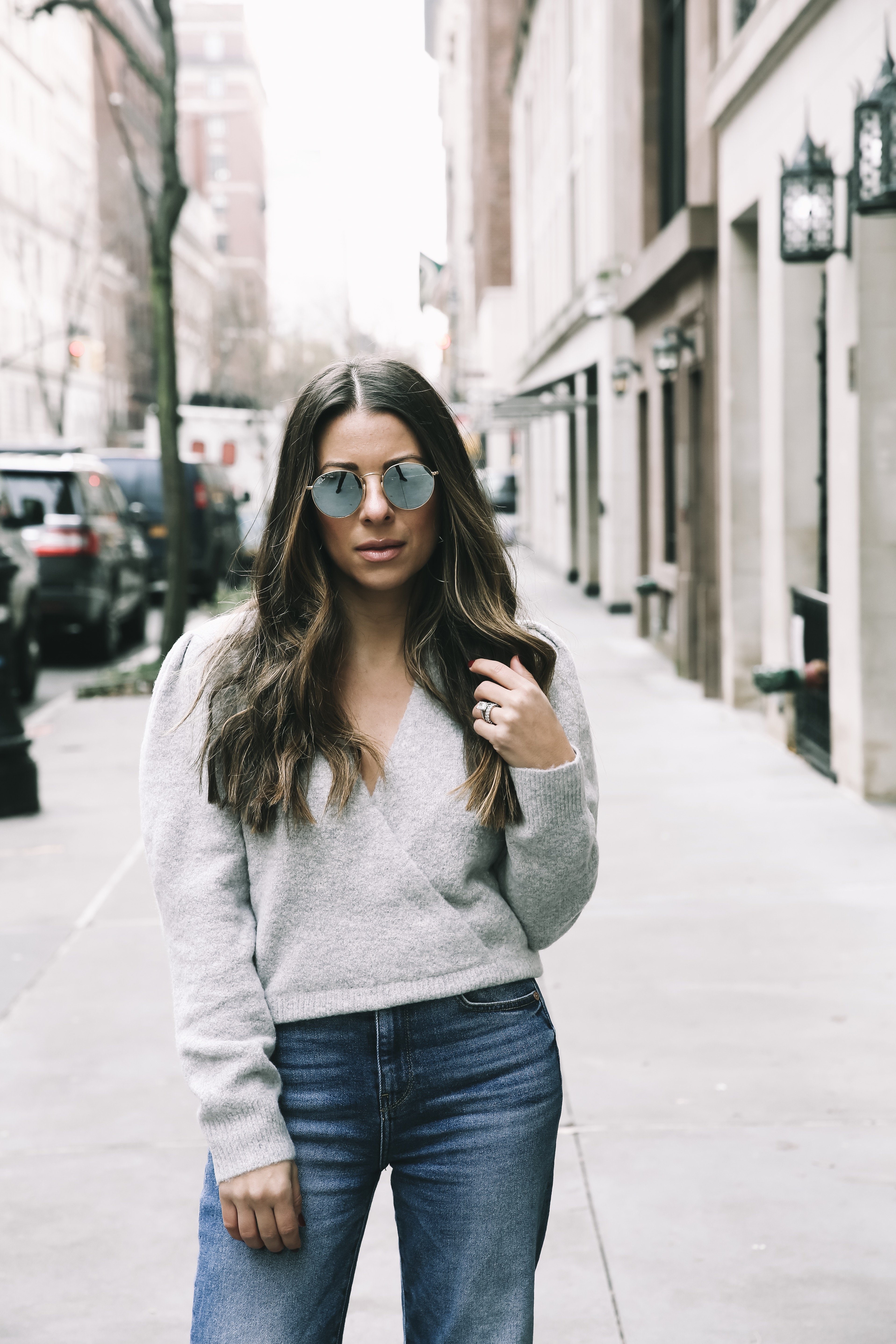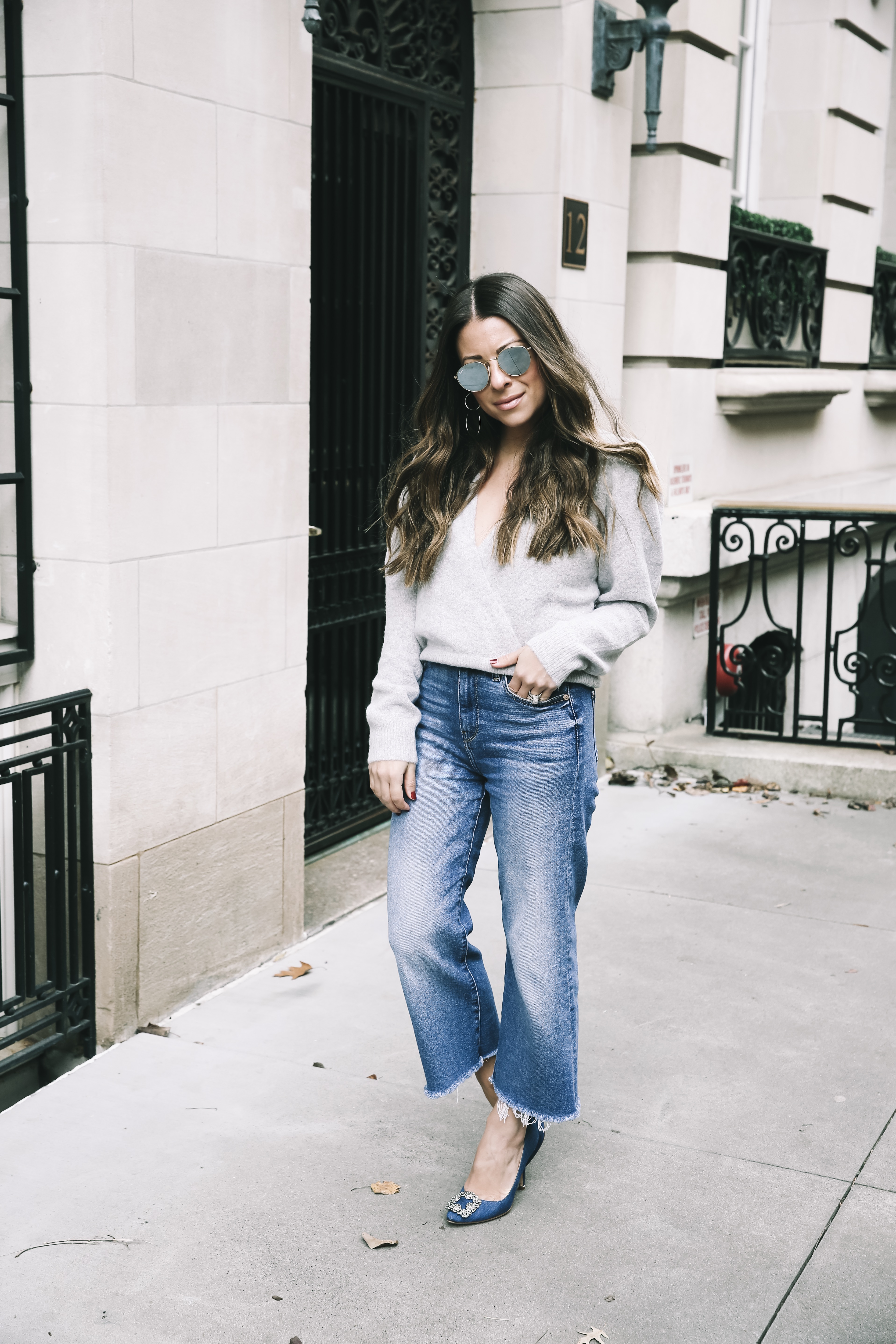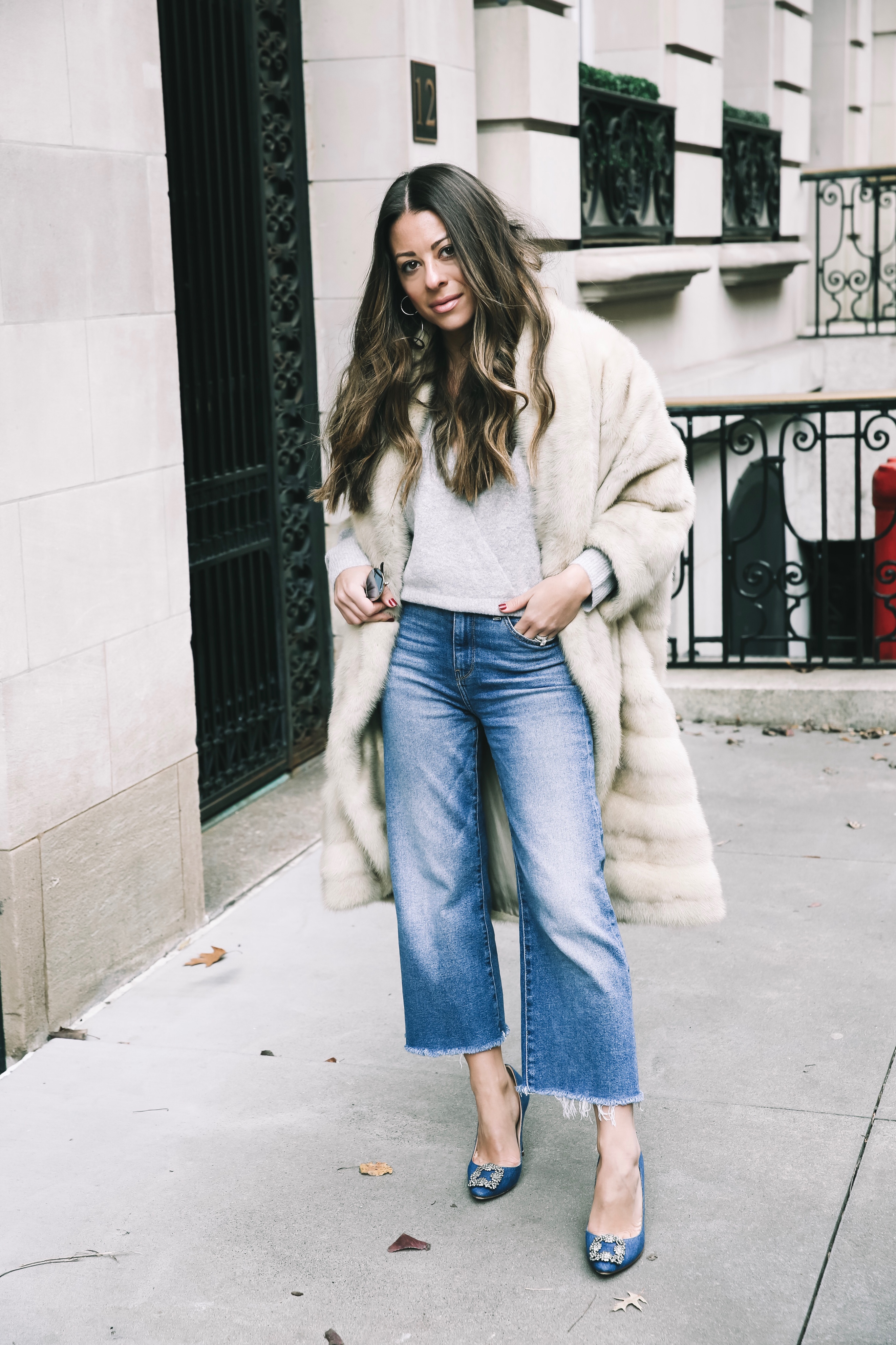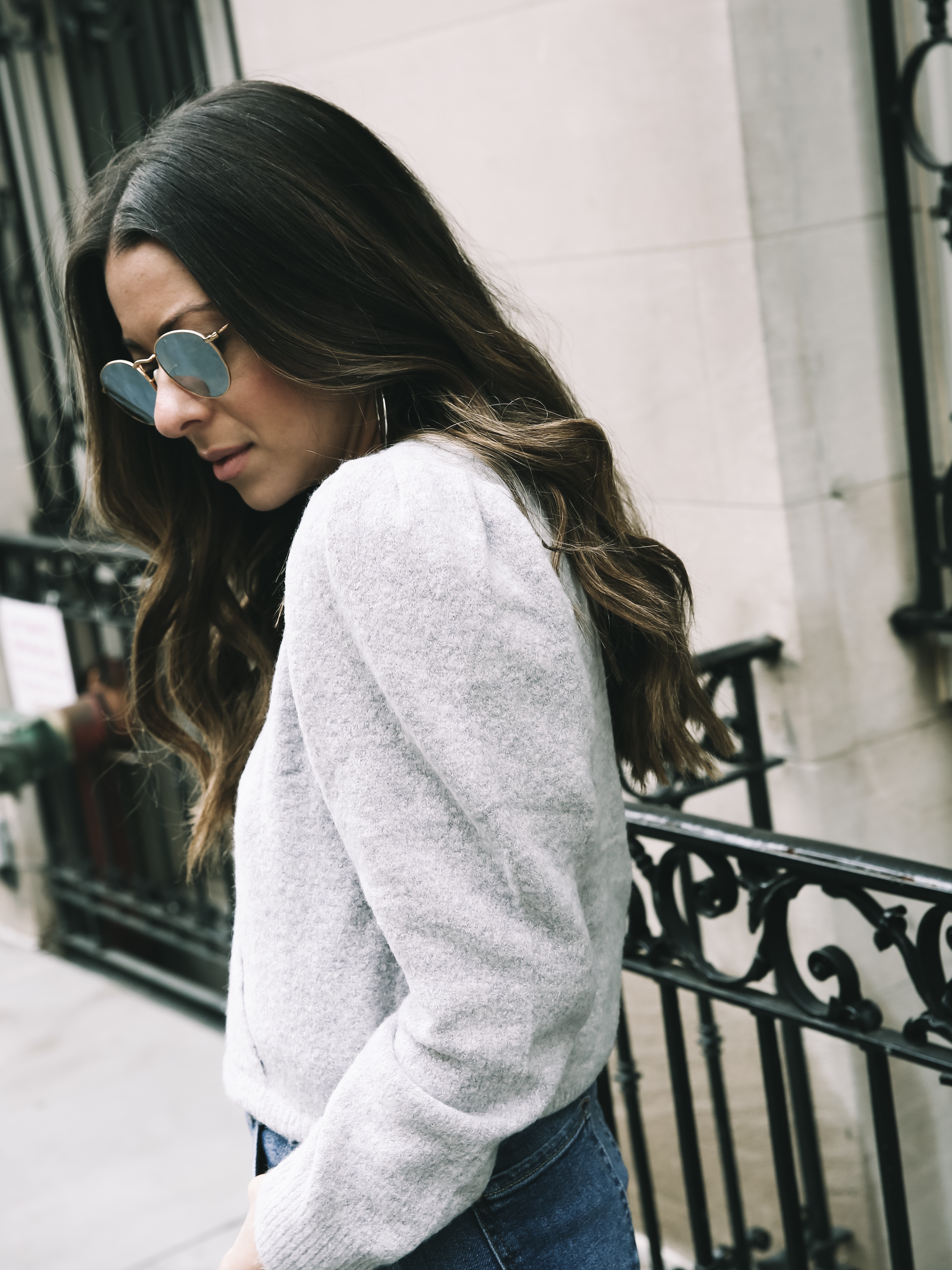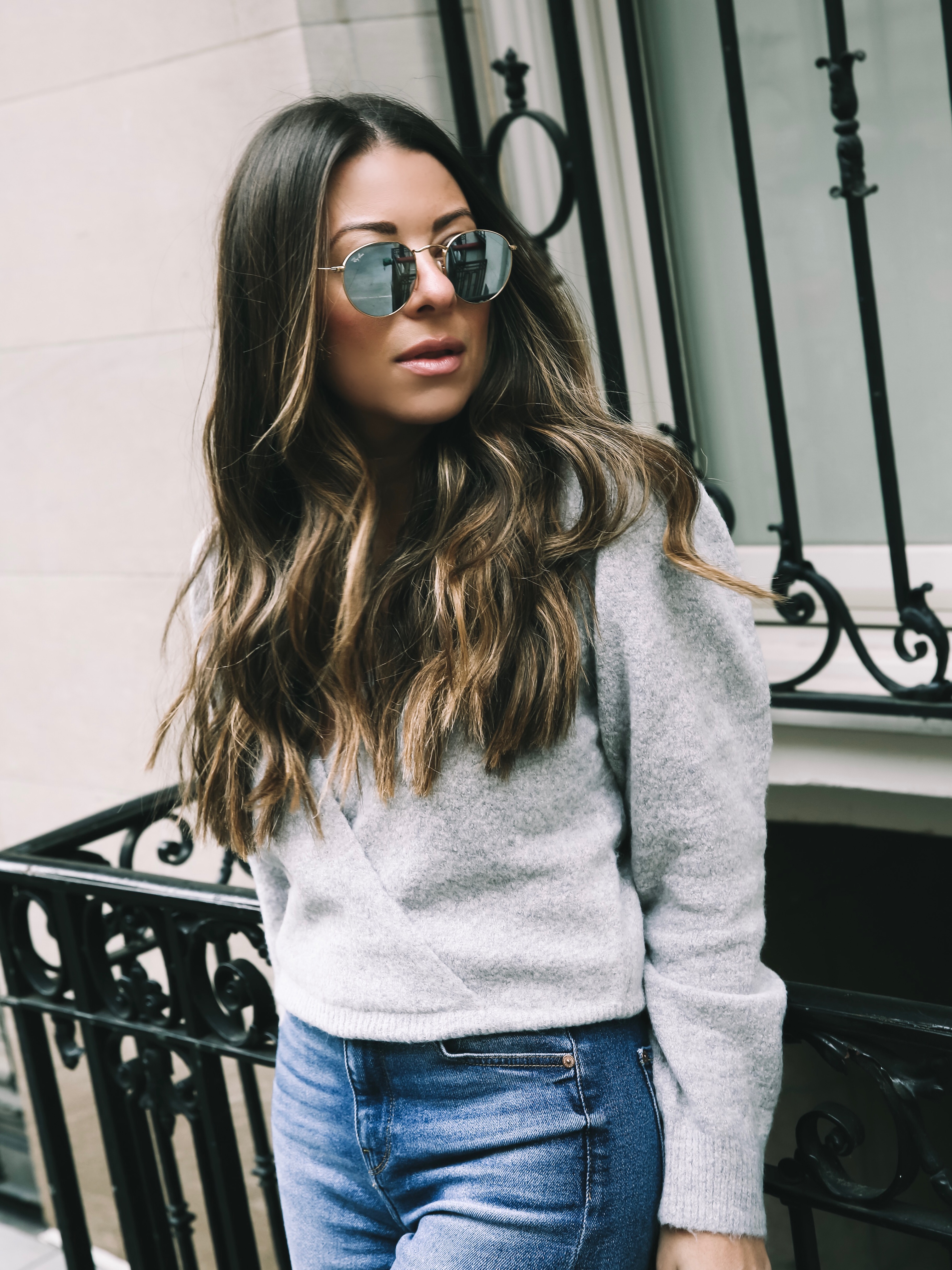 Happy 2019! I've taken a few weeks off from posting and I can't tell you how necessary it was. A social media mental break is SO important and really has allowed me to organize myself and figure out exactly what I want to tackle in 2019. Kicking things off, I definitely want to focus on more beauty related posts for you guys – specifically tutorials (makeup, hair, etc.) as well as more everyday looks. I feel like bloggers have the tendency to make everything look 'perfect' whether it be on Instagram or with an outfit post…. but the truth is, I do not go out looking like this every day! I like to use my outfits on this platform as a form of inspiration for you to check up on when you need some help figuring out what to wear, when to wear it, and how to pair different elements of your wardrobe together. Of course I include my weekend looks when I'm not working and I'm able to capture my look quickly while running errands, but, I'd love to re-create some of those for Blake and Gold and really show you what my everyday basics are.
To start….. my Something Navy surplice sweater. I was hesitant to order something from the Something Nay collaboration with Nordstrom but I have to tell you, I was really happy with this sweater. The fabric is stretchy and soft, the fit is perfect, the puff sleeve detail is JUST puffy enough…. I almost was sad I didn't order multiple colors! I love how it can be worn dressed up or down, and gives a nice play on an everyday basic sweater. I styled it with some additional everyday basics such as my wide leg 7 for all Mankind jeans (love these with flat combat boots or with a pump to elongate my frame) as well as one of my favorite pairs of shoes I own, my Manolo Denim Hangisi pumps. 
Everyday basics…. with a twist. This look is perfect for a night out with friends, date night, or even an informal party on the weekends.
I can't wait for all that is in store for 2019! I can't tell you guys how much I appreciate the support over the years, thank you for always stopping by and using me as a source of inspiration! x A
Sweater / Jeans / Pumps / Sunnies / Coat – Vintage (My grandmas :))

Photography Hallie Geller